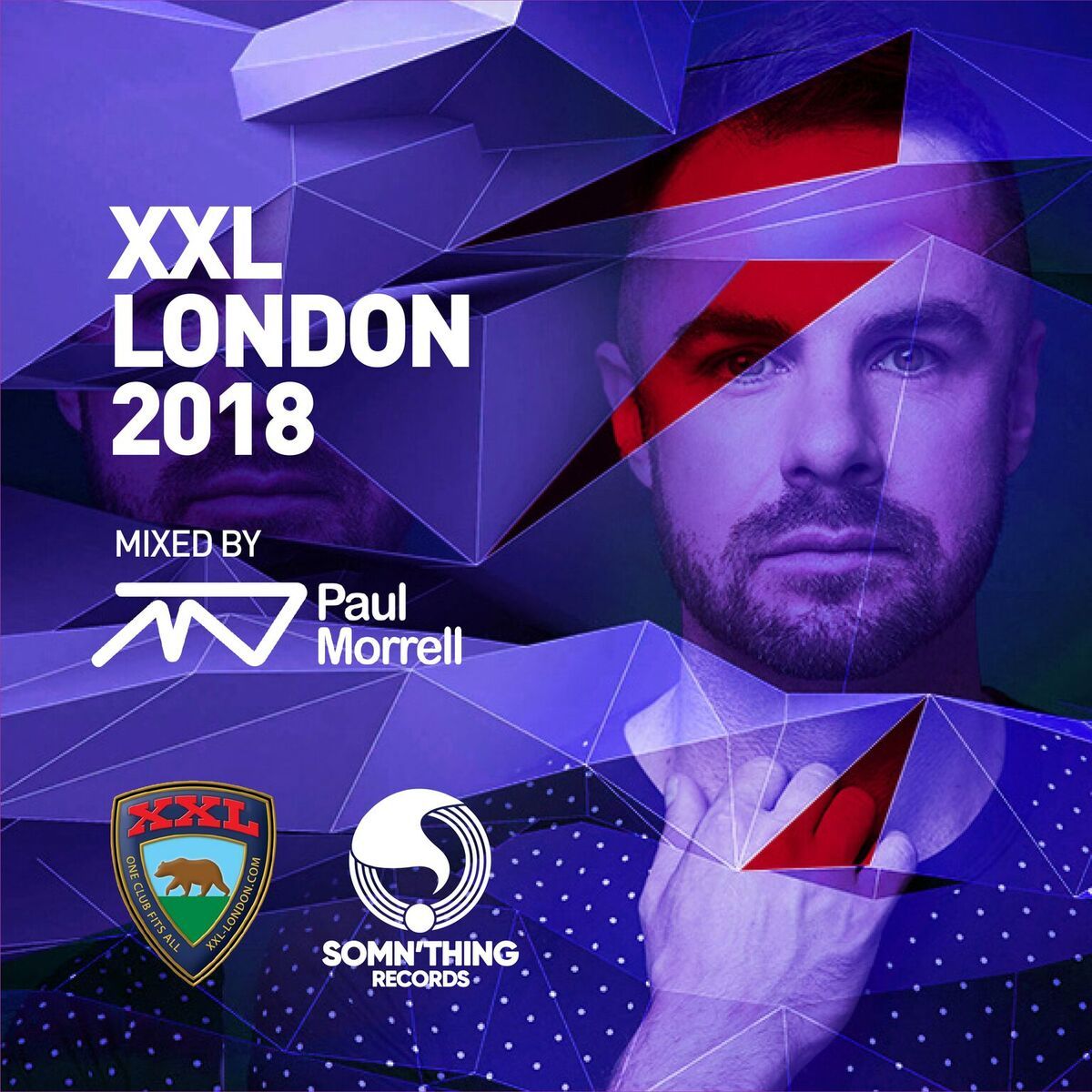 Various Artists - XXL London 2018 mixed by Paul Morrell
XXL is back! Bigger, badder and with much more hair than before!
XXL Resident DJ Paul Morrell takes to the helm once again for this second album instalment for the long-running London gay men only club. Paul has carefully picked out some of his and XXL's favourite dance floor anthems from the recent past and investigates the future with a gorgeous new track choice, expertly programmed and seamlessly mixed featuring; The Freemasons, Living Joy, Somn3um and Matt Darey to name but a few.
Paul Morrell is a well-respected British DJ, producer & remixer, with a career spanning two decade. He began playing house music in his home city of Coventry in the mid 1990s, however, was soon supporting major artists of the era at clubs including Progress (Derby), Steering Wheel & Subway City (Birmingham) and his own Classique Events across the U.K. Paul has since gone on to have a hugely successful career as a DJ, and now regularly plays at clubs and festivals across Europe. He also holds residencies at the world-famous London super clubs; Ministry of Sound, and XXL.
Paul has once again curated a clubbing compilation that's full of feel-good, pumping club grooves with uplifting vocals, packed full of energy. See you on the Dancefloor!
XXL Facebook – https://www.facebook.com/XXLLondon
XXL Twitter – https://twitter.com/xxllondon
XXL Instagram – https://www.instagram.com/xxllondon/
Follow Somn'thing Records:
WEBSITE | FACEBOOK | TWITTER
XXL London, 2018 mixed by Paul Morrell
Track listing:
Paul Morrell – No Ordinary Love (K-Klass Remix)
Josh Coakley Ft Vicky Jackson – All Cried Out (Original Mix)
Andy Galea – Love Direction
Paul Morrell Ft Katherine Ellis – Keep On Lovin' Me (Club Mix)
K-Klass – Let Me Show You (K-Klass 2015 Remix)
Freemasons Ft Katherine Ellis – Tears (Futureretro Club Mix)
Freejak – Jamaica
Far Kanal – Grab Em (Explicit Mix)
D.O.N.S – Cant Let You Go (Game Chasers Deeper Mood Mix)
Hollaphonic & Quino feat Brit Chick – Don't Walk Away (Greg Stainer Remix)
Stonebridge Ft Therese – Put Em High (Paul Morrell Remix)
Matt Darey – Light of Day (Somn3um Remix)
D.O.N.S Ft Alexandra Prince – How Will I know (Game Chasers Remix)
Somn3um Ft Amber Skyes – A Special Place
Paul Morrell Ft Indigo Marshall – Desire (James Bluck Remix)
Maff Boothroyd – So Damn Beautiful
Livin Joy – Don't Stop Movin' (Paul Morrell Remix)
Mark Wilkinson Ft Kenny Thomas – Sweet Music (Paul Morrell Remix)
Jon Pleased Wimmin – Don't Be Scared (Paul Morrell Remix)
Erkki R – Your Love
Baby D Vs Paul Morrell – Let Me Be Your Fantasy
Paul Morrell DJ MIX (deluxe Version only)