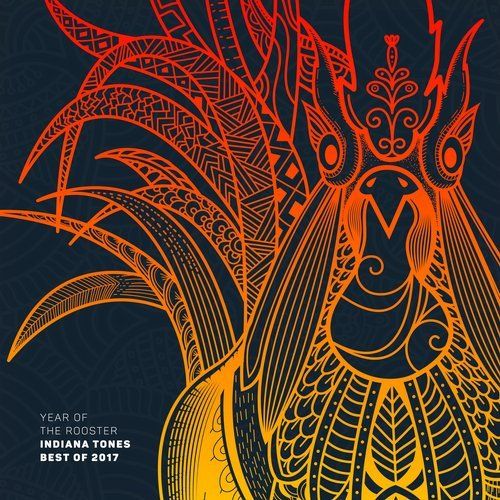 Various Artists - Year of The Rooster – Indiana Tones Best of 2017 Compilation
Anyone who is tuned to the dancefloor will know that Indiana Tones is one of the best labels out there. It consistently deals in warming and groovy house and tech styles that get under your skin, and are filled with emotion and will always get the floor pumping.
That said, there are also plenty of tender and mindful musical moments along the way. Chief amongst those is the spacious and piano laced Possession (Marcus Brodowski remix) which has breathy vocals and real tenderness in the tinkling keys. Manduka from Sascha Kloeber is one filled with zoned out cosmic synth rays that has you lost in a reverie and Yeah Boy is a more busy, driving and heavily percussive number with popping kicks and fluttering snares.
Elsewhere Party Tool is just that, with uplifting chord stabs draped over bouncing kicks. It's loose limbed and sun filled and the Superlover remix of Love to Laugh is a tightly coiled, chord laced cosmic disco influenced house number with real star quality. Like everything here it is well produced, fresh and colourful.
Whether you are a new fan or long time addict of this label, this Year of the Rooster compilation is an essential listen that is jam packed with winter warmers to keep you dancing through the chilly season.