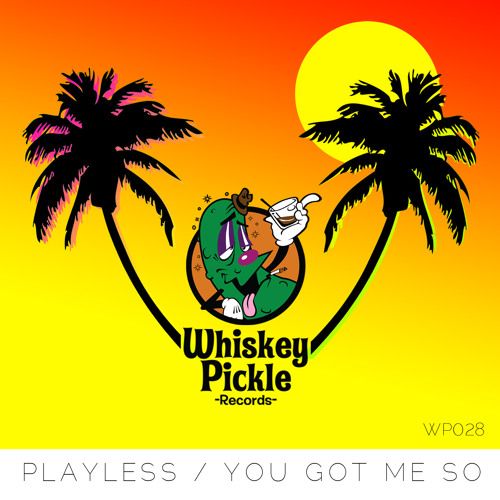 Playless - You Got Me So
Barcelona-based producer Playless makes his second appearance on Whiskey Pickle with two smoking tracks: "You Got Me So" and "Free". Those tapped for remixes include the debut of Whiskey Pickle's in-house mastering engineer, Ryan Parker, donning his Laws Of Nature moniker, as well as Austin duo Glass Slipper.
Bittersweet melodies, pitched-out vocal samples and deep, M1 bass lines are all featured in the original mix of "You Got Me So". Its groovy, swung beats and dubby flourishes work nicely on a bed of garage-inspired production. Next up, Laws Of Nature take the controls for a modern, synth-drenched update that channels Disclosure at their funkiest. Glass Slipper fit just right with their stripped-back version that features re-sampled vocals – courtesy of in-house vocalist Lisa Cork-Twiss – and layers of organ riffs. Wrapping things up on the B-side is "Free", a jangling house number with classic-sounding piano chords and a rough and ready bottom end.