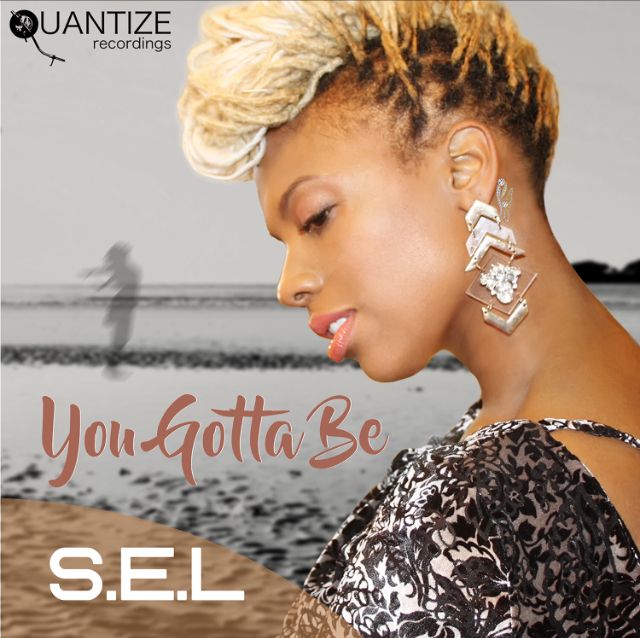 Soulful Emma Louise - You Gotta Be
UK soul artist, Soulful Emma Louise (S.E.L), releases her new single, a cover of Des'ree's wonderfully uplifting 'You Gotta Be'. Produced in collaboration with famed American DJ and Producer, DJ Spen, S.E.L's adaptation resonates with authentic old skool hip hop and 90's soul shades.
A soothing and lilting melody, S.E.L has retained the essence of Des'ree's original, and the rich rhythm ensures that her new take of 'You Gotta Be' is already starting to appear on club and radio playlists. Added texture and depth is added by way of gentle harmonies and vocal layers, which frame S.E.L's lyrics perfectly. The result is a single about which both artists say they feel extremely excited and proud of. British Rn'B singer Des'ree originally released 'You Gotta Be' in 1994 and 1995 and enjoyed worldwide acclaim for both the original and remix single. An upbeat track that inspires personal strength and self-confidence, the lyrics say 'You Gotta Be' bad, bold, wise, tough, calm as well as advising us to stick together and hold our heads high as we challenge the future.
The affirmations and aspirations within the track are perfectly inline with the themes of S.E.L's previous releases to date – 'Necessary', 'Elevation' and 'Flowered Tears'. S.E.L collaborated with DJ Spen and Michele Chiavarini on remixes of her third single, 'Elevation', and 'Flowered Tears.'
Soulful Emma Louise (S.E.L)
Since graduating from Brunel University in London where she studied music, S.E.L has worked with international artists including Alicia Keys, Mica Paris, Omar, Debbie Harry, Jocelyn Brown, S.O.S Band, and many more. Known for her sultry vocals and powerful voice, S.E.L is a full-time member of one of the most innovative dance, R & B groups of the late 1980's, Soul II Soul. Described as the UK's hottest new soul sensation, S.E.L is passionate about bringing British soul music back to grass roots. www.selsoul.com