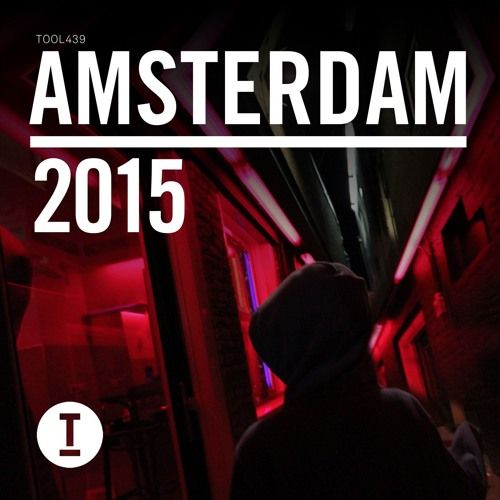 Felix Krocher - You Gotta
German techno stalwart Felix Kröcher is back on Toolroom Records with his stunning new track 'You Gotta.' The track serves as one of several brand new tracks on Toolroom Records' Amsterdam 2015 Compilation, out now on via all digital retailers.

The German producer is also making his debut on Spanish Techno label Metodiq, with his classy remix of Mr. Bizz's 'Faun,' out now via all digital retailers.

Fresh off the back of his track 'It's Alright' on the Toolroom affiliated Rhythm Distrikt 11 compilation, Felix has once again proved his ability to provide consistent, state-of-the-art productions. Showing recent flexibility with a more tech-house orientated remix of Alle Farben's 'Get High' earlier in the year, Felix now takes the listener back to his techno roots with 'You Gotta.' Released as part of a stellar 40-track compilation including tracks from luminaries Technasia & Green Velvet, Maceo Plex, Julian Jeweil and Pete Tong & Monkman amongst others, Felix is in great company and deservedly so.



With a heavy driving kick carrying the track, classic techno percussion and closed hi hats denote a superior groove. Felix's advanced production technique shines through with spacious pads and pulsing sub bass laying the foundation for the building, percussive tension. The track breaks down to the sound of a decisive female vocal as it pierces through the arrangement and entrances the listener. A perfectly executed piece of techno destined for the dance floor, 'You Gotta' is another example of Felix's deep and well-founded connection to the techno genre.

Likewise, Felix's remix of Italian duo Mr. Bizz's 'Faun' proves a relentless, energy-driven composition. The remix is a truly compelling cut of warehouse techno, deep yet proving emotive as it breaks down to a momentary silence before exploding back into the sophisticated groove. As the percussive elements progressively build the tension one can only admire the production talent at the heart of the track. Built to be played in a thundering peak time slot, Felix's remix is one that will sit well with newcomers to the genre and techno purists alike.


A long-standing icon of German techno, Felix Kröcher has played at the most highly respected festivals in the world and continues to host his own highly influential radio show on Sunshine Live in Germany. With his sets around the world achieving legendary status and his world-class productions gaining him an avid fan base, Felix is on an upwards trajectory and shows no signs of stopping.