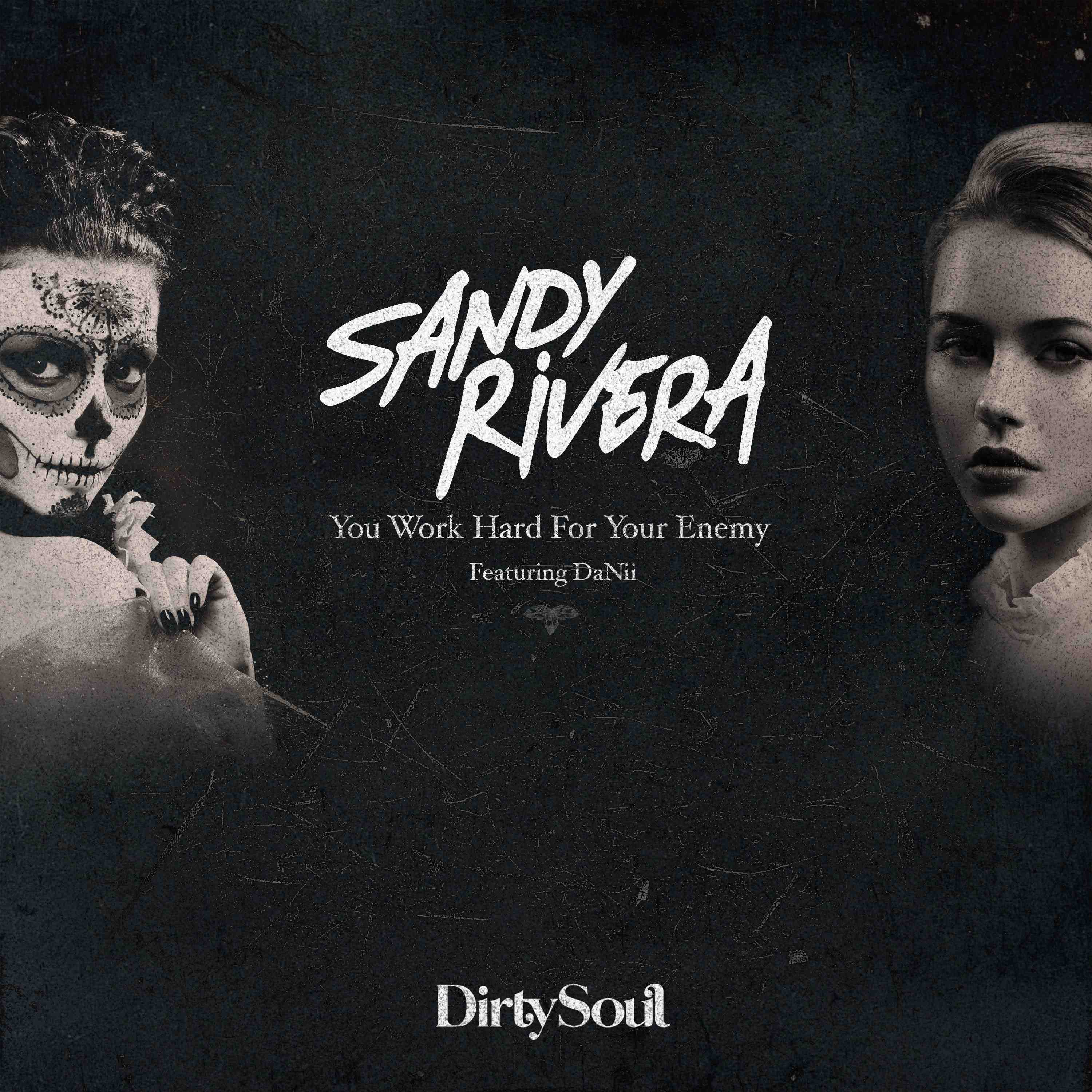 Sandy Rivera feat. DaNii - You Work Hard For Your Enemy
Sandy Rivera's 'You Work Hard For Your Enemy' (feat. DaNii) is the new single from the legendary US house artist and DJ. A beautiful, mid-tempo electronic jam that bears the hallmarks of an end of night anthem, 'You Work Hard For Your Enemy' is available on all DSPs and streaming services from 2 September via Dirty Soul.
'You Work Hard For Your Enemy' is the latest example of the kind of timeless records that have placed Sandy Rivera in a league of his own. The production is as on-point as you'd expect, and he calls it "truly one of the best I songs I've ever written". The track also marks the beginning of a new live project that will see further songs and shows revealed in 2017.
Whether under his own name or as Kings Of Tomorrow and beyond, Sandy Rivera is one of the most highly regarded house producers of his – or any other – generation. His reputation for consistent, quality output has seen him revered for over two decades, and without him the house landscape would boast a far less richly coloured vista. For many, Rivera will be best known for the seminal 'Finally', Kings of Tomorrow' s magnum opus. However, to only know 'Finally' is to merely scratch the surface of Rivera' s exemplary catalogue.
Long-players The Calling (1997), It's In The Lifestyle (2000) and Trouble (2005) roundly demonstrate his ability to incorporate a vast array of influences. Elements from soul, funk, disco, techno, pop and everything in between are commonplace in his music, and Rivera draws on his Puerto Rican heritage and New York upbringing.
Collaboration has always been a key part of Rivera' s recording career, 'SOTOM' alongside Danish artist Noir and 'I Remember' with C.Castel – released on Rivera' s own Blackwiz Records – stand as recent highlights. He's also known for working with Haze, Robert Owens, and Elzi Hall, April, and now DaNii.
Recent times have seen Sandy focus on the re-launch of his label; Deep Visionz with releases including 'Take Away My Pain', 'So Good' and 'Closer'.