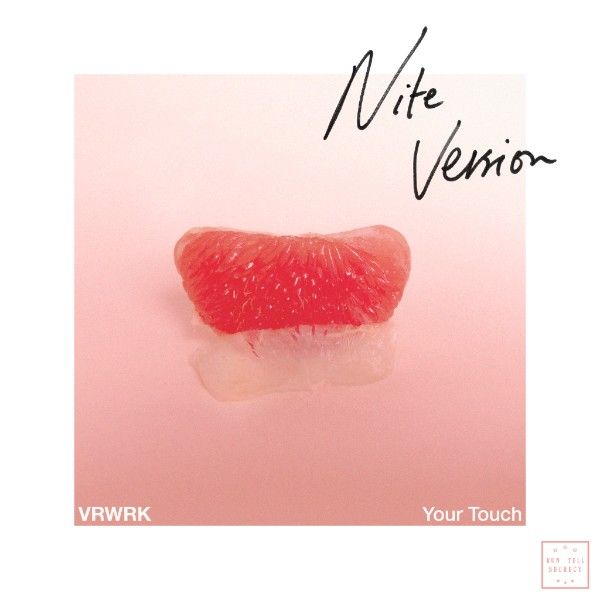 VRWRK - Your Touch (Nite Version)
VRWRK can now unveil an acid-infused Nite Version of 'Your Touch' via their label Run Tell Secrecy.
Run Tell Secrecy is "a creative platform driven by authenticity, human emotions, and the alternative truth," they said in an interview with NME. "It's everything around the music that isn't the music. It's our record label. It's our recording studio, it's the videos we make with friends, our visual thinking, and most recently the apparel we've designed."
With previous support from the likes of The FADER, Clash & NME – VRWRK (pronounced VR-WORK) are East London based producers Matt Sey and Jergan Callebaut (a psychiatrist and psychologist, respectively) and soulful graphic designer and vocalist Salem Khazali. They've been consistently turning heads with their singles since they joined forces last year.
After selling out Birthdays in Dalston, Café1001 in Brick Lane and recently supporting School of X (of MØ), 'Your Touch', a pop-tronica vocal house tune, is the perfect intro to their upcoming debut album On The Outside