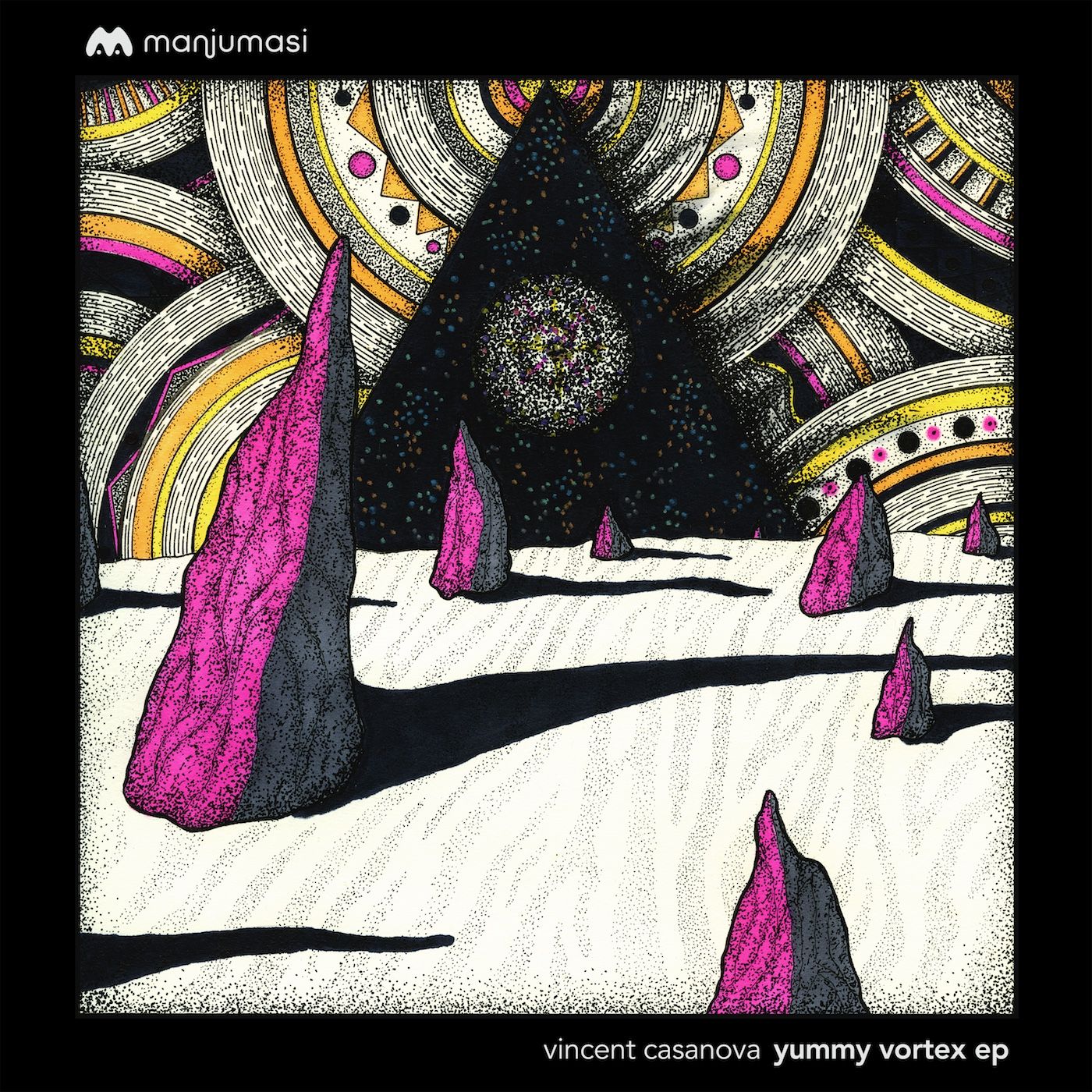 Vincent Casanova - Yummy Vortex EP
As 2017 comes to close, San Francisco's Manjumasi puts forth their 10th release, the "Yummy Vortex EP" by Vincent Casanova. This is one of the label's deepest offerings yet, a trio of originals in Vincent's unmistakable minimal tech style.
The title track is an extremely hypnotic number, with chopped up vocal snippets laid over a bed of rhythmically undulating synth pads and a subtly broken beat. Next up is "Capsule," which shifts the energy from body into mind, with a more delicate sonic palette, a slow breaky groove, and intricate high hat work evoking passage through time and space.
Rounding out the package is "Sloom," the most abstract and heady of the three, with techy percussion hits punctuating the space between the notes of an eerie backing melody. Vincent is a well-rounded and widely respected electronic music producer, with four full-length releases and many EPs on a string of well-respected labels since the early 2000s, including Archipel, Tzinah, Kindisch, and Whoyostro, just to name a few. This Manjumasi EP adds to his canon and builds on the relationship formed with his excellent remix work for the label on Pysh's Flamingo EP.
Out December 7th on Manjumasi Music.