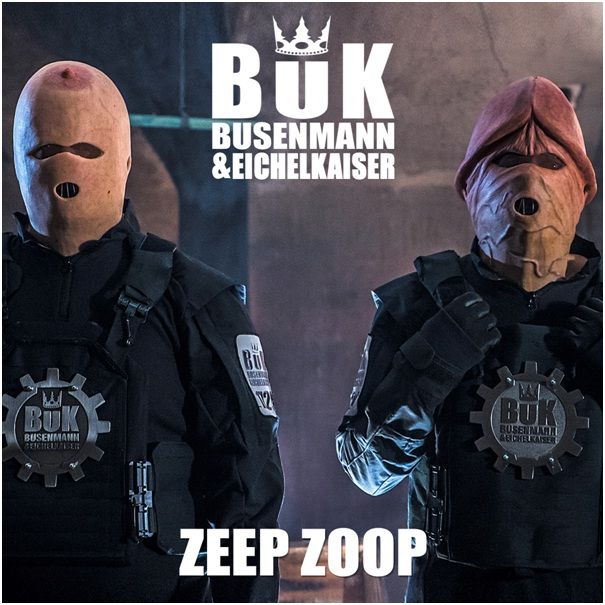 Busenmann & Eichelkaiser - Zeep Zoop
Eclectic duo Busenmann & Eichelkaiser have only recently started their journey into the electronic music business, but they are already making big waves with their refined artistic vision and immense talent. Whilst aiming to revive ancient traditions through their unique sonic experience, the tandem have started putting out their first glimpses of musical wonders that are truly showcasing top-notch quality.
Having spent countless hours in the studio experimenting with new sounds, Busenmann & Eichelkaiser have now released their first free download, 'Zeep Zoop' that will set the pace for more free tracks in the coming weeks. 'Zeep Zoop' starts off with a solid four-on-the-floor kick pattern, setting the foundations for the mesmerising deep-synth loop to take over. The track starts building momentum, bursting into a subby tract, characterised by heavy bass-lines and infectious melodies.
The duo devises an electrifying ascension that drives the single into a memorable bridge which leads into a sudden breakdown. Filtered lead-synth arrangements are placed into the spotlight, whilst a groovy rhythm is added to spice things up before transcending into a colossal drop. Busenmann & Eichelkaiser then place a high-pitched, catchy synth-based section into the mix before unleashing a highly energetic segment that starts moving towards the mellower, stylish conclusion.
Having been involved in the Dance music scene for such a short time, Busenmann & Eichelkaiser have already reached incredible results. This year they have warmed the crowds at the famous Lake Festival in August, blessing the line-up amongst 90 other artists, including A-list names like: Hardwell, Avicii, David Guetta and Calvin Harris to name a few. Whilst Busenmann & Eichelkaiser are surely not short of exciting material for the months to come, you can now download and enjoy their first freebie track 'Zeep Zoop' and keep an eye out for more updates!