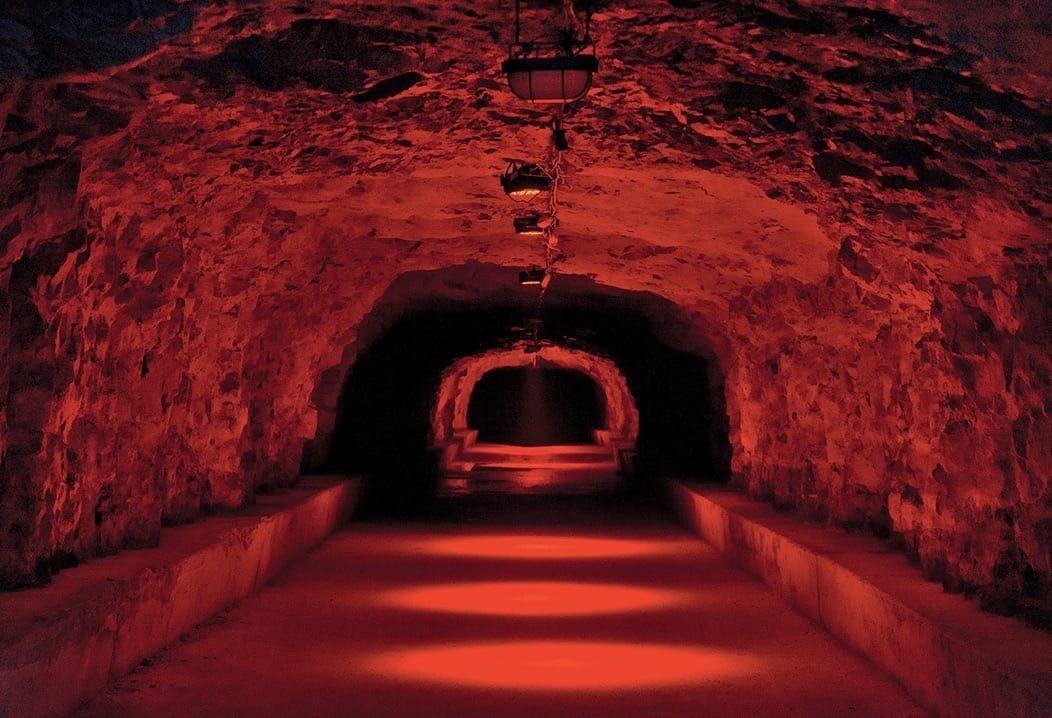 Zerostrasse – Outlook + Dimensions Festivals Open Pula's Forgotten Tunnels
This summer, Croatian kingpins Outlook and Dimensions are set take the party deeper, darker and more exciting than ever with a brand new addition for 2018 – a series of mind-blowing parties where there's more than meets the eye. A first for the festivals, Pula's lost realm is an underground network, Zerostrasse, open for a series of very special tunnel parties exclusively for festival ticket holders, just a stone's throw from the usual session at Fort Punta Christo. Venture underground as Resident Advisor host an exclusive party at Dimensions Festival, whilst Outlook's edition will be an inimitable rave-up. Accessible only to festival ticket holders, do not sleep on this. Spaces will be extremely limited for Zerostrasse parties.
A truly underground, intimate experience, beneath the eyes of the outside world, these Zerostrasse parties are an ideal excursion from the Outlook / Dimensions crew, extending the already massive offering from four days at Fort Punta Christo and the Opening Concert. Built during WW1 for shelter from air raids, the tunnels join the dots between the heart of the city to Pula's fortresses and military grounds. Reinforced as atomic shelters following WWII by the Yugoslav Army, this complex historic network holds secrets untold, beckoning in explorers from afar. Not content with hosting Opening Concert's in Europe's oldest remaining, UNESCO listed, Roman Amphitheatre in Pula's city centre, the Outlook and Dimensions crew continue to push boundaries with these hidden tunnel parties.
Outlook Festival also head beneath the city, on hand with don selectors and rave mavericks, bringing a whole new side to the festival in its 11th edition, what better than an inimitable sneaky rave-up? Hype machines Levelz and Friends are on hand for an absolutely raucous underground session bringing a killer crew to the dance. Biome's on hand for a journey through twisted, meditative bass bangers and cuts, Ape Cult founder and northern Wordsmith Black Josh steps up the mic. Chimpo is set to whip ravers into a frenzy with grime, drum n bass, dubstep, trap, garage and dancehall with vibe purveyour Chunky, plus MC Fox is on hand, bringing the riotous MCR spirit to Pula. Levelz kingpin, Rich Reason, is repping for the scene, with the full crew in tow – none other than Skittlez, Metrodome, Sparkz Truthos Mufasa & T-Man. Add Zed Bias and KSR into the mix and this is a line up you'd be hard pushed to catch anywhere else in such a unique setting. Outlook festival ticket holders can access the madness by signing up.
LINE UP:
Dimensions x RA / 30 AUG 2018 / 7PM
BJARKI
VOLVOX
SAOIRSE
JOSH CHEON
Outlook / 6 SEPT 2018 / 7PM
LEVELZ & FRIENDS
Biome
Black Josh
Chimpo
Chunky
Fox
Metrodome
Rich Reason
Skittles
Sparkz
Truthos Mufasa & T-Man
Zed Bias
KSR