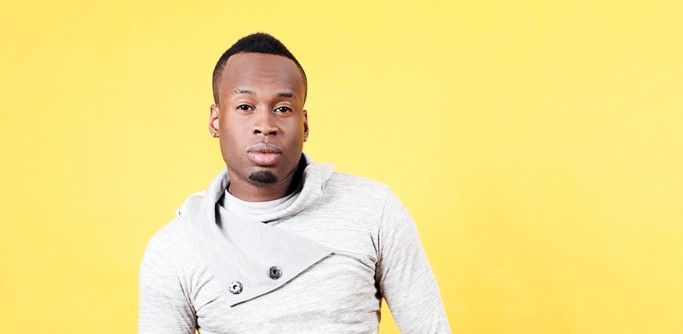 Zolo shows us his Dark side
Having conquered the club scene in Canada, Zolo has now set his sights on the rest of the world. With his latest track 'Dark' out very soon and backed up by a couple of huge releases from Futuristic Polar Bears and Adam Turner, we caught up with the man himself to find out just what Zolo World was and where we could get some Zwagg…
Hey Zolo! Where in the world are you right now?
Zolo is currently in Zolo World cooking up something amazing for you, but physically I reside in Toronto, Canada at the moment.
For those who aren't too clued up about the Canadian club scene, what's it like over there and how do you think it differs to others around the world?
The club scene here is amazing, the diversity in our culture here in Canada allows you to enjoy all that the world has to offer in one city, and that's what also makes its different from others around the world.
How would you describe the 'Zolo World' brand?
The Zolo World brand reps individuality, loving your self has a unique individual among the mass. That's why our slogan is "Freedom is power … Where being yourself is your strength"
You're often talking about 'Zwagg', what is it and where can we get some?!
Well anyone can have "Zwagg" it's just all depends on how comfortable you feel in just being who you are. A lot of people feel the need to portray a certain Persona or act a certain way to prove that they're cool. You can't have "zwagg" if you're doing that. Zwagg is when you've found yourself
You're a very unique artist so we'd love to know who your musical influences are and how you first got into making music?
Well thank you :), I'm influenced a lot by different and new sounds. Artists such as MGMT, Kanye West, Daft Punk, Lady Gaga, and Diplo – those are just to name a few. I've just always been a fan from I was little. Music was always a passion, something that I was drawn to from a young boy I started creating music as an outlet for my emotions.
The popularity of your first two singles led to collaborations with DJs around the world including DJ LBR and Twin City. When it comes to future collaborations who would be top of your list to work with?
Diplo
Dvbbs
Will.i.Am
DR Luke
Say you've got a few days off to do whatever you want, what do you get up to?
Most likely something wild, something I've definitely haven't done before. I enjoy traveling to exotic places so I think that would be a first start
For anyone wanting to get into a career in music what's the one most important piece of advice you would give them?
Stay true to yourself, despite if no one believes in you. It only takes one and that one is you, the others will follow eventually
Besides your DJing and production, have you got anything else in the pipeline?
I've actually recently shot a short film that's coming out soon – it's called "Hola" and it simulates my struggles as an artist but ties into a sick story line. Can't wait for you guys to see it
In the meantime where can fans get their next fix of Zolo? Have you got any live shows coming up?
We got a bunch of shows coming up in Canada. Hopefully we can get to the UK soon but fans can always follow me on my Instagram: zwaggpapi, twitter:Zoloworld or worldofzolo.com I always have updates on my shows and other crazy stuff so they won't miss out !!
Thanks Zolo!