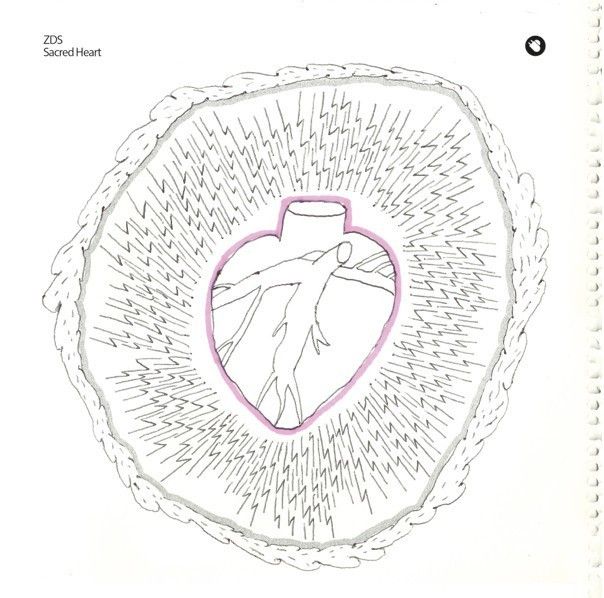 Zombie Disco Squad – Sacred Heart EP
Fresh from the labs of This And That, the creative think tank run by House music tastemaker Davide Squillace, comes an EP from ZDS (Zombie Disco Squad) and the newest signing to the already impressive label roster. Entitled 'Sacred Heart', the four-tracker will be available on 20th October.
The EP kicks things off with a hefty chunk of tech house in the shape of 'Rude Girl', which sees Zombie Disco Squad offer a glitchy bass stem giving way to crescendos of clattering drums and suggestive vocal elements. 'Committed' is a techno club killer, featuring contagiously catchy vocal loops and samples, whilst 'Basement Tracks' follows, and shows off an altogether sunnier production side with its carnival-esque bassline and drum beat. 'Back 4 Real' then wraps up the EP in style and sees Zombie Disco Squad strip back his usual signature style of party-friendly house with a darker, bass-driven assault on the dance floor.
Zombie Disco Squad, real name Nat Self, is no stranger to the scene. Having already represented the likes of Dirtybird and Classic Records, his debut release on the innovative This And That label is a natural progression for the London based producer. Davide Squillace's genre-defining imprint is highly respected thanks to its innovative ethos that's designed for like-minded individuals to freely express themselves without constraint, something that's highly apparent in the boundary-pushing artists that have already released on the label such as Emerson Todd, Philip Bader and of course Squillace himself.
Cover art for the EP sees This And That continue their collaboration with Napoli-based art house Galleria Fonti, this time with DFA artist Gavin Russom taking the helm. A further reflection of This And That's all-creative platform, Russom's CV is an impressive read, having played synths in LCD Soundsystem he has also gone on to form his own band, The Crystal Ark, and also built instruments for the likes of James Murphy and Unkle.