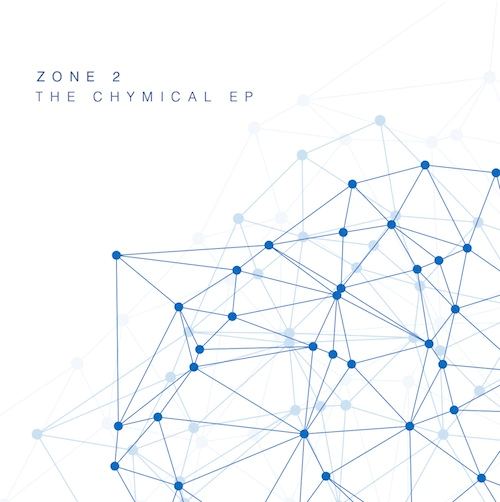 Zone 2 – The Chymical EP
2 heavyweight house heads (and former colleagues at Release The Groove), Neil Pierce and Chris Samba, join forces to create the new production team, Zone 2, keeping it underground with 2 sublime house cuts with their debut 'The Chymical EP' on Favouritizm. 'Black Coal' is a bouncy house outing, armed with hypnotic soulful vocal and marimba hooks over jackin beats. Whacking up the Deep thermostat to 11, is the old school house vibed 'Wonderland' (ft Ziggy Funk on keys!) – a mesmerising groove that oozes with atmosphere for the floor armed with lush synth soundscapes that build and drop, laced with an engaging male vocal hook. Without a doubt a stellar debut from this talented duo and we look forward to more great things to come!
Neil Pierce – DJ, Producer, Remixer and Label Manager is a name you can rely on for good quality soulful house music you can dance to. Cutting his teeth DJing at legendary nights such as Garage City and Paul Trouble Anderson's Loft parties, plus a 13 year residency with Soul Heaven. In 2003, Neil partnered up with fellow Soul Heaven resident Aaron Ross under the name Fanatix, working with some amazing artists such as Blaze, Kimara Lovelace, KOT, Kenny Bobien, Roy Ayers and Stephanie Cooke, as well as UK talents, Terri Walker, Kele le Roc, Jamiroquai, Don-E and The Sunburst Band. They released on major house labels; Sony, Defected, BBE, Ricanstruction, ZR, Def Jam, Soulgroove and Soul Heaven Records where Neil later became label manager. In March 2008, Fanatix released their debut album, 'There It Is' on BBE to great critical acclaim along side a string of successful singles. In 2005 Neil set up his own label Hustle Music which most famously is responsible for originally signing 'The Way You Love Me' by Ron Hall & The Muthafunkas ft Marc Evans which is now a house classic. Neil released his debut solo record in 2010 with'Relish Your Soul' performed by Kadija Kamara, followed with 'Get Out of my Head' with Dawn Tallman on MN2S. 2013 saw Neil team up with Ziggy Funk forming the production duo RHEMI. In a short period they have caused a massive stir with remixes for DJ Spen on Quantize, Liquid Deep, Room Control, Tribe, King Street and their own productions. That year Neil and Ziggy launched Rhemi Music releasing highly acclaimed singles including the Summer anthem Ft Lynn Lockamy, 'Warning'. Not content with just producing, remixing and finding new music, Neil's skills on the decks and seamless mixing has seen him become a headline DJ taking him all over the UK and Worldwide. His DJ credentials include playing at respected promotions such as Club Shelter, Garage City, Southport Weekender, Winter Music Conference, Need2Soul, Soulogic, To The Manor Born and Soul City and his own Beat Players parties.
Having spent his childhood as a professional footballer for Arsenal, Chris Samba was only introduced to house music in 2000! While pursuing a full time career in music you could catch Chris on the Big Screen appearing in the Ali G Movie and on UK TV in Footballers Wife's. Samba was appointed music director for Asian hotspot dragon-I in Hong Kong in 2006 and still hold that's position along with owning agency Artist Motion He has Co-produced tracks as 'Samba La Casa' that hit, top 10 in USA billboard in 2004, had success with his track on Soul Heaven entitled 'More', featuring Kadija Kamara which hit #2 in the Traxsource top 100. 2012 Damba compiled & mixed a compilation out on Defected 'dragon-I In The House' and was given a once a month residency at London hotspot, 'Cirque Le sour'. Recently Samba has set up a new guise for an Album project 'SanXero' with forthcoming tracks featuring Alex Mills, Alycia Miles, Beth Hirsch and more.