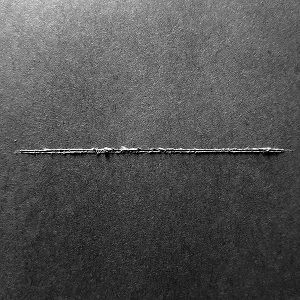 Hashback Hashish - Zone (Clyde P remix)
Freshly returned from showcasing his music at Texas music conference SXSW, Delhi's Ashish Sachan aka Hashback Hashish returns with his mesmerizing new EP, 'Zone,' set for self-release on 26th June.

With over 10 years of musical experience under his belt, Hashback Hashish has had ample time to perfect his craft, both as a producer and performer. This has seen him performing to crowds across South East Asia, as well as playing alongside Noisia, 808 State and The Bug at Bangface Festival in the UK earlier this year.

The release of his critically acclaimed 'Brevity' EP in 2015 resulted in the producer being featured in Rolling Stone India, where he discussed his past work with international labels, such as Berlin-based Plastik.FM, Ireland's Nice & Nasty and Robotica Records in Serbia, reflecting how his music offers something for fans across the globe.

Marking a clear shift back to minimalism and away from the eclecticism of 'Brevity', 'Zone' EP opens with its title track: a piece whose pulsing, deep bassline builds to give way to layered percussive kicks. A midway breakdown offers the listener a second to catch their breath from the industrial sounds before intensifying through glitchy, warped synths to create a dark and futuristic atmosphere.
The original is joined by a special remix on the flipside, which sees 'Zone' reworked by fellow Indian producer _RHL, real name Rahul Giri. Recognised for his footwork productions, a taste of this is glimpsed through the track's syncopated rhythms, slow basslines and subtle yet sultry sound effects, whilst still retaining elements of Hashback Hashish's driving original mix.
Whilst India is more renowned for the Taj Mahal than techno, with 'Zone' EP Hashback Hashish is bringing a taste of Berlin and Chicago to Delhi, whilst creating his own unique vision seen nowhere else in the world.