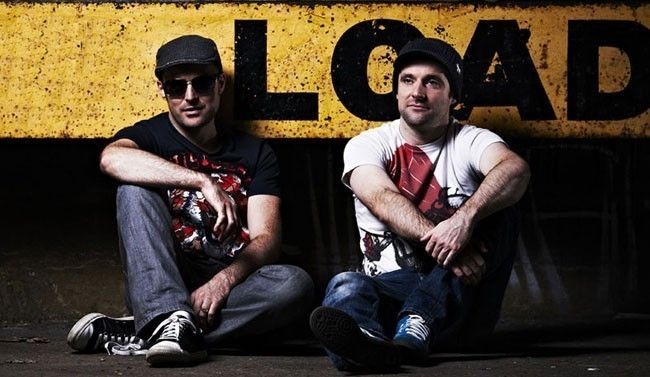 Zulu Records Samples Vol. 1 – My Digital Enemy House Production Tools
Music production is big business these days and with the wealth of content available on the market, it's essential that your productions sound watertight. With this in mind, Zulu Records head honchos My Digital Enemy have just produced and released Zulu's first foray into the sample market, the pack weighs in with a mighty 226 essential bass, synth, drum and vocal loops that you'd need to produce your own quality house music. We caught up with the guys to find out more about their pack and the production tools market.
Hi guys, first off – what inspired you start off a Zulu sample pack range?
We have produced quite a few sample packs in the past for Loopmasters so it's not new ground for us as producers. We have been planning our Zulu sample series for some time now but felt the label needed to have grown to a point where it would really explode onto the scene and not get lost amongst all the other packs. Judging from the response we have had, we seem to have timed it just right!
Have you seen a big change in the music production market in recent years?
Since the shift from outboard to fully digital desktop or laptop setups, everything seems pretty stable, but saying that, it seems now that there is more choice than ever for plugins and sample packs!
Why do you think that is?
The internet has really allowed the sample pack market to thrive. Cool websites like soundstosample.com and Beatport make it easy for smaller companies to reach the end user and it's great that you can be mid studio session and suddenly order a new pack and download it straight away. Gone are the days of waiting for CDs to arrive through the post.
What do you think the benefit of having these professional sample packs are over producers making their own?
Really, it's the experience of the producers behind the packs. We have been producing since 2001 and in that time have seen massive changes in production styles and genre. Our sample packs draw on that knowledge and the end user can be confident that every sound has the My Digital Enemy seal of approval.
How did you begin producing music?
We were both always into music in a big way and were in bands together throughout college. I think our biggest inspiration was the Prodigy and that led onto us wanting to add the electronic element into our music. When we started we had an Akai S2000 sampler with an eight output card installed, an outboard mixer and a really early version of Cubase. There was no audio sequencing back then. Samples had to be loaded from floppy disks or zip drive into the sampler then midi sequenced. To start production you had to invest a lot of money on all the gear.
We have been through several different projects and name changes but have always worked together – we've been writing house as My Digital Enemy since 2006 and won't be stopping any time soon!
What advice would you give to someone who was trying to get into music production?
One of the most important pieces of advice is to REALLY LISTEN to music! Find a few producers that you really like and really try to get a similar sound in your production. Once you have mastered that you can move on to shaping your own sound.
Keep pushing and do send your tracks to labels repeatedly if they don't answer. We listen and reply to every demo sent to us at A&[email protected]
Finally, what are the plans for Zulu in the future – have you got any more production tools in the pipeline?
The next sample pack we have lined up is a producer pack from Etienne Ozborne. We're big fans of his production and he has been a regular on Zulu since we started, he sent me his finished sample pack last week and it has some awesome tools in there. We have already used some of the effects samples from it.
On the label side we have loads of great releases lined up with tracks and remixes from Jerome Robins, Hoxton Whores, Will Gold, Phunk Investigation, DJ PP all coming up
Exciting times for Zulu!
Check out the sample pack here:
BEATPORT SOUNDS
http://sounds.beatport.com/pack/zulu-records-samples-vol-1-my-digital-enemy-house-production-tools/6634
SOUNDSTOSAMPLE
http://www.soundstosample.com/producer/Zulu_Records/278

And for a demo track the guys made using the sample pack:
http://soundcloud.com/mydigitalenemy/zulu-records-samples-vol-1-my
My Digital Enemy Amsterdam mix:
https://soundcloud.com/mydigitalenemy/my-digital-enemy-zulu
www.facebook.com/zulurecords
www.mydigitalenemy.com
www.facebook.com/mydigitalenemyofficial
www.twitter.com/mydigitalenemy