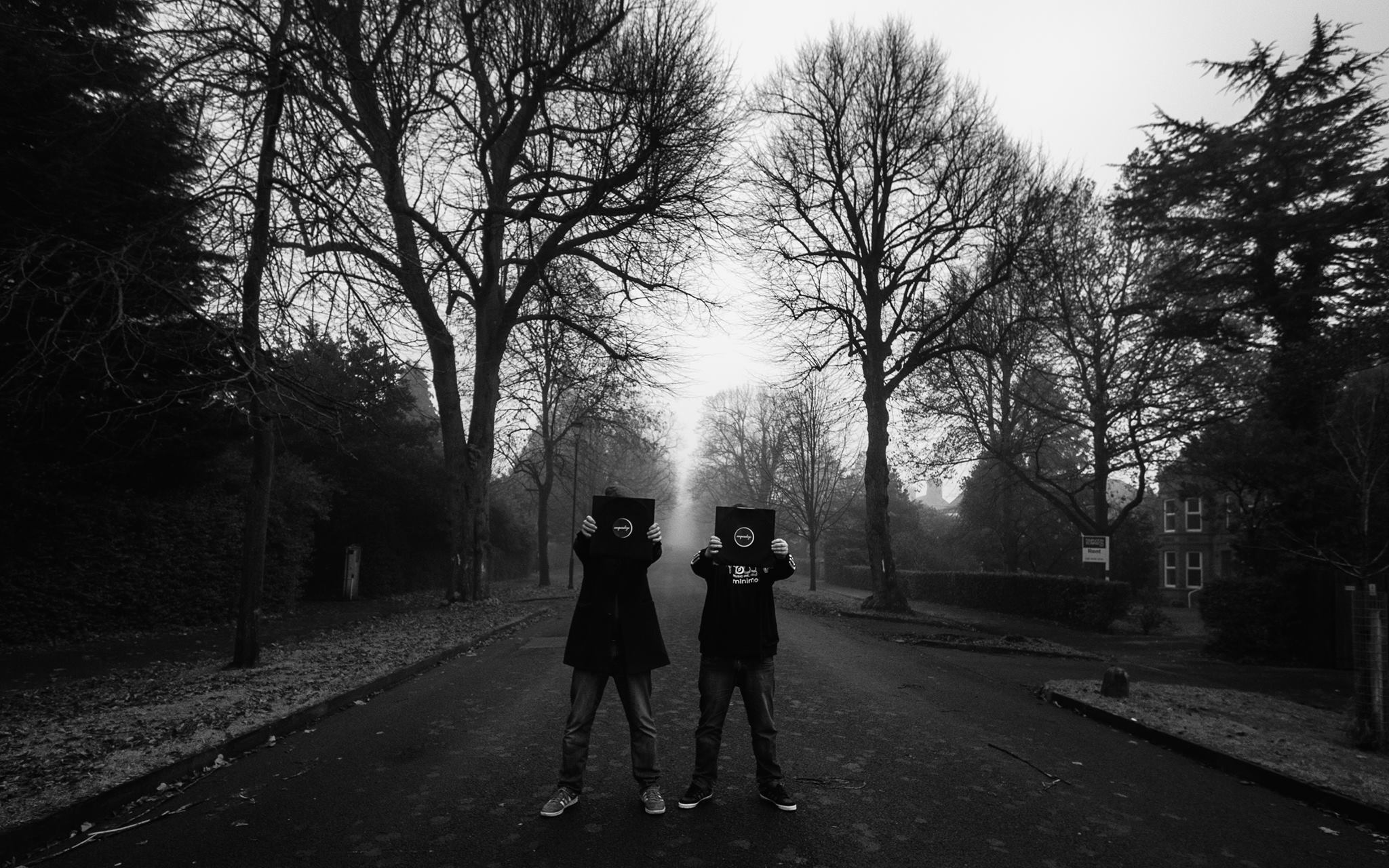 ​ 60 Seconds with… Quentin Kane & Simon Sheldon
Irish duo Quentin Kane & Simon Sheldon get set to unleash their debut album 'Exodus' on Unquantize. We grab 60 seconds to find out more about
Hi Quentin & Simon, how's things going and what have you been up to lately?
Yeah, really well thanks. We've been busy finishing a few remixes for releases early next year.
Describe your sound in 5 words…
Classic, jazzy, funky, soulful and familiar, lol.
How did you first get into producing music and what was your first joint release?
SS: I bought a synth when I was about 10 and played in a number of bands around Liverpool. I got a job when I was 17 working in OMD's studio and that's when I first got into sequencing and using samplers. I remember Mike Hass who was working with 808 state at time playing me 'Cubik; and In Yer Face and it totally blew me away.
QK: Our first release was Yin Hui and Perpetual Motion on Unquantize, Spen has supported us from early on. I got into djing first. I dj'ed for years before going to tech to do a diploma in music technology.
How do you think your sound has developed since then?
Lol, it has taken us years to master making it sound like it was wrote 30 years ago. We love the early 90's sound and we wanted to capture that in the QK&SS sound. We are a good way through the second LP number and it's less dance floor but still has that flavour of old we love.
Growing up, who did you listen to and has their music had an influence on your own productions today?
SS: We both love the same types of music, soul, funk and most styles really and it definitely comes across in our sound. If I had to pick an artist or an artist I've listened to consistently I would say Depeche Mode. Went to see them a few times last year and still fantastic. I wouldn't say they influence our sound but if you love electronic music you can't help but love them. We also went to Chaka Chan and Kraftwerk within a few days of each other last year too, both amazing.
QK: Kerri Chandler would be my biggest influence, legend.
Your new album 'Exodus' has just been released on DJ Spen's Unquantize label, which we love. Please tell us a bit about the album and what shaped it's sound?
It's a real representation of what we are about really, you can hear influences from everywhere and if you're a house fan you can certainly spot a few 'obvious' influences, lol. We wanted to produce an LP that showcased our sound, but we also wanted an album that we would buy ourselves and keep playing time and time again. I hope we succeeded.
Which are your personal highlight tracks from the album and why?
To be honest, signing an album to such a credible label is the highlight, Unquantize have been so good and so supportive to us . If we had to pick a favourite track, 'Exodus' the title track is a belter, all the collaborations too, working with Dana Weaver, TK Blue, Glen Molloy, all the artists on the LP played a blinder. I love getting a 'live feel' and the LP certainly has that.
What was the most challenging track to make and how did you overcome it?
It was 'Exodus' we recorded lots of brass and trying to get it organized was pretty difficult, although we got there in the end.
What's your preferred piece of studio kit and what instrument epitomizes your sound?
SS: I have a Korg X8 which is great to play but I reckon the most important piece of kit is Quentin's Mac. Quentin has all the plugins and without them we wouldn't sound the way we do.
When In the studio, have you got any rituals or bad studio habits when writing your music?
Just enjoy it, if it becomes a bind then it's time to walk away and make a brew.
Who would you most like to make a collaboration with ?
SS: Too many to mention to be honest, we have a few in the pipeline for next LP. My daughter loves Marina and the diamonds so we listen to them in the car a lot. I love her voice too, so maybe Marina lol.
QK: Chaka Khan or Kerri Chandler or both lol
What's been your DJ favourite gig this year and where are you most looking forward to playing before the end of the year ?
SS: We are playing in Belfast on the 23rd December, 4 hr set, and I'm playing again in Belfast in my live band Spree on NYE, looking forward to both. Favourite gig this year would be the Stendhal festival.
Which dance track holds the most precious memories for you?
SS: Stakka 'Humanoid' for me. I first got into partying around the time it was out and spent weekends with my best mates with my top off stinking of vics lol, happy daze.
QK: Gat Décor 'Passion' for me, or Sil 'Blue Oyster', still gives me goosebumps.
Who are your current top 5 producers?
SS: There is so much good music about at the moment. I love Calibre, he's the master of soulful, liquid d'n'b. Sean McCabe is quality, obviously Spen and the Quantiize camp are releasing so much good music.
QK: Kerri Chandler or Masters at Work are just hard to beat for me.
What do you like to listen to when you're not in work mode?
SS: Stevie Wonder or anything on Trojan Records.
QK: 70's Funk on repeat.
What else should we be looking out for from you in the next few months?
We have Xenyx EP coming out on Unquantize in January with some very special remixes, we also have a few remixes we have done that we can't chat about yet. Exciting times ahead!
'Exodus' will be released on December 14th on Traxsource promo / Full release December 28th 2018 on Unquanize.