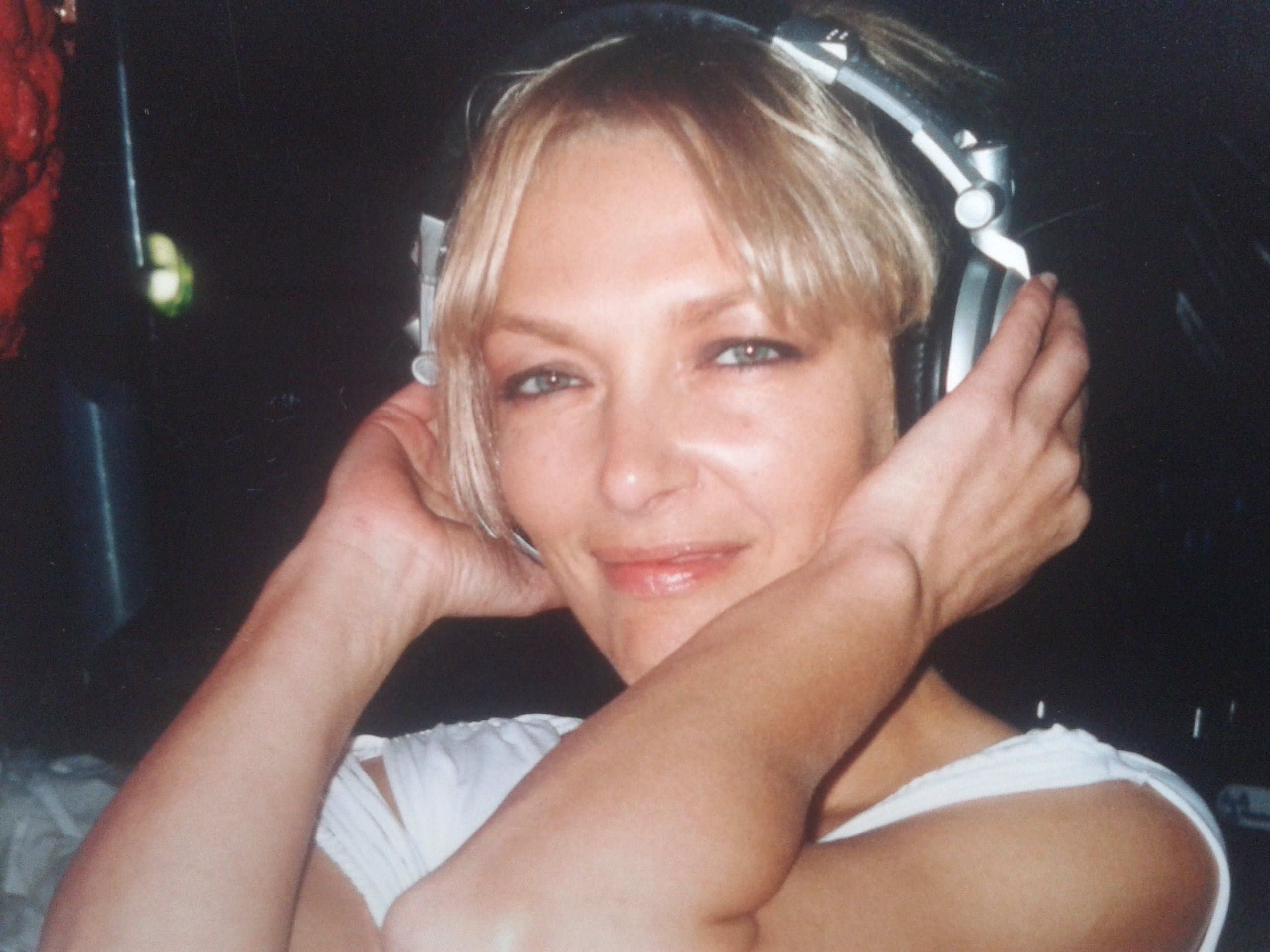 60 Seconds with… Rachel Auburn
Rachel Auburn, original Blitz kid and fashion designer, was raised to club stardom in the 90's by crossover singles 'Wham Bam' and 'Fe Fi Fum' under the Candy Girls alias as well as producing definitive remixes of Felix's 'Don't You Want Me' and J-X's, 'Son of a Gun' classics. Rachel also compiled and mixed the Freska compilation albums on React Music and held legendary DJ residencies at Taboo, Trade and Tidy Trax. After a headline set at Trade's recent end-of-an-era 25th Birthday celebrations, Rachel return to the mix with the new Reactivate 91 01 double CD as well as powering up the decks at the Reactivate Christmas Party this Friday December 11th alongside Daz Saund, Trevor Rockliffe, Blu Peter, Steven Sharp and more at Club No 65 in Vauxhall. Here Ihouseu.com catches up with Rachel to chat about how she broke into music and what to look forward to on the Reactivate sessions…
For those not so familiar with your music, can you first tell us why and how you got into DJ-ing and producing music?
Firstly, I would like to say that I never set out to be a DJ or a Producer. I never thought of either as a career. I never wanted a 'career' in the usual notion of what a career is… I only knew that I had to live this life on my own terms, but in the most 'creative' way that I could!
So, in the early 80's I was a fashion designer and in relation to music it was my friend, the performance artist, Leigh Bowery who first asked me to 'DJ' at his new club, Taboo. There were not many female DJs at that time in London and I had no technical ability/understanding – in as much as I did not know how to operate a mixing desk and two turntables – and I was thrown in at the deep end on the opening night and just had to get on with it! I had lots of vinyl 12-inch dance tunes though and knew what to play!
"I think I became more well-known as a DJ than I did as a fashion designer. I certainly made more money and was spinning all over the world to huge crowds, and became the first female DJ to play in China."
How did your DJ-ing going down in China?
"It was really odd. Before the gig the promoters had asked the press to come to my dressing room in this trance club, and one of the newspapers asked me if all the women in clubs in the west were prostitutes!"
For the benefit of the uninitiated, how would you describe your on the decks experience?
For me it was always about the music. I had to have an emotional, physical connection with everything I played. I wanted to make people feel happy and excited with the energy levels high – so lots of melody as well as a sexy bass line and a very driving hard edged rhythm! I always felt as a DJ I was very energetically connected to the crowd. Not dark, psychotic,or minimal!
And how did you break into producing?
Through John Truelove, who had produced the phenomenally successful dance anthem 'You Got The Love' and worked as The Source. My friend Sister Bliss introduced us and we became partners. He had started a music production and publishing company and encouraged me to go into the studio and start making tracks as I seemed to know what went down well on the dance floor! John put me into a bedroom studio with an engineer and supported my early efforts and even put out my first venture into making music! I hadn't realised I could make music without being able to play any instruments and I was in Heaven!
Were there any other early influences?
"Well John was a regular at this club called Trade, which was the first all-nighter gay club. It didn't open until 4am on a Sunday – there was nothing like it and it was always rammed. The music was an incredible journey through house into techno and got faster and harder through the hours and the crowd just went with it. It was full-on but the crowd were really friendly and into expressing themselves and having a good time. It spurred me on to want to make music that would be played at Trade."
Talk us though your production highlights?
Without doubt in terms of music making it's working with Paul Masterson, DJ/Producer extraordinaire, who's another important liaison .We loved the same dance tracks, artists and sounds and I think he trusted my judgment in terms of what would work on the dance floor. We became Candy Girls and from that experience, I became confident enough to produce tracks completely by myself and to carry on working with other producers and production teams such as Tidy Trax. Seb whose track 'Sugarshack' is on Reactivate also engineered for me on all my later releases including the Breather track, 'Come On'. From around 1995 until 2004 I DJ-ed all over the world and made my living from making music and I am very grateful for that…Thank You!
Are there any producers that have influenced you who are on the Reactivate album and why?
Wow….'Age Of Love' was a massively influential track for me at the time, in terms of production… the hi-hat on that track is instantly recognisable and I love the way it sits on the top end. I also made a track with Scottish Billy, who was Zero B – meaning: no brass (money) – who created 'Lock Up', and as I mentioned I sampled from 'Ramirez' 'Hablando'!
Your new album 'Reactivate' album is a double CD release and can you tell us how you came to get involved in the Reactivate series and what it means to you?
I had worked with React in the past releasing two 'Fresca' compilation albums with them as well as DJ-ing in the House room at React's weekly club night 'Garage' at Heaven in the nineties! Of course the tracks on Reactivate are seminal dance tracks. React were putting out real cutting edge music from that exciting, formative period of techno, trance, and house. I am so flattered to have been asked to mix this CD, it feels like I'm being asked to be involved in making dance music history! Well, I was there and was very much part of it!
What can people look forward to on the Reactivate album and mix?
This is an opportunity to have all of the greatest React Tracks blended together by me!..Ha! Just all the best tracks from all the Reactivate series in one foul swoop!.
Any favourite track from the album and why?
So many 'favourite' tracks on the CDs, but I would go for 'Hablando' by Ramirez, which I sampled quite a bit! or at least took it into the studio for inspiration. I can never forget 'Shinny' by Blu Peter, remembering who was the track's inspiration and how exciting it still sounds. Marmion's 'Schoneberg', Li Kwan 'Point Zero' ,Push 'Universal Nation' and 'Joanna' by Mrs Wood…. but there are so many great tracks on this release that it's difficult to choose (:
What other projects have you got coming up & which ones are you really looking forward to?
I rarely DJ these days, so I'm really looking forward to seeing everyone at the Reactivate Christmas Party on Friday 11th December at Club 65 in Vauxhall, London.
Rachel Auburn mixes the new 'Reactivate 91-01' double CD featuring tracks and mixes by Armin Van Buuren, Tony De Vit, John '00' Fleming, S-J, Mrs Wood, Blu Peter, Peppermint Lounge, Marmion, Jens, E-Trax, Sundance out now on React Music.
Rachel also headlines the Reactivate Christmas Party this Friday December 11th alongside Daz Saund, Trevor Rockcliffe, Blu Peter, Steven Sharp and more at Club No 65, Vauxhall. Tickets are available now at www.moreonthedoor.com