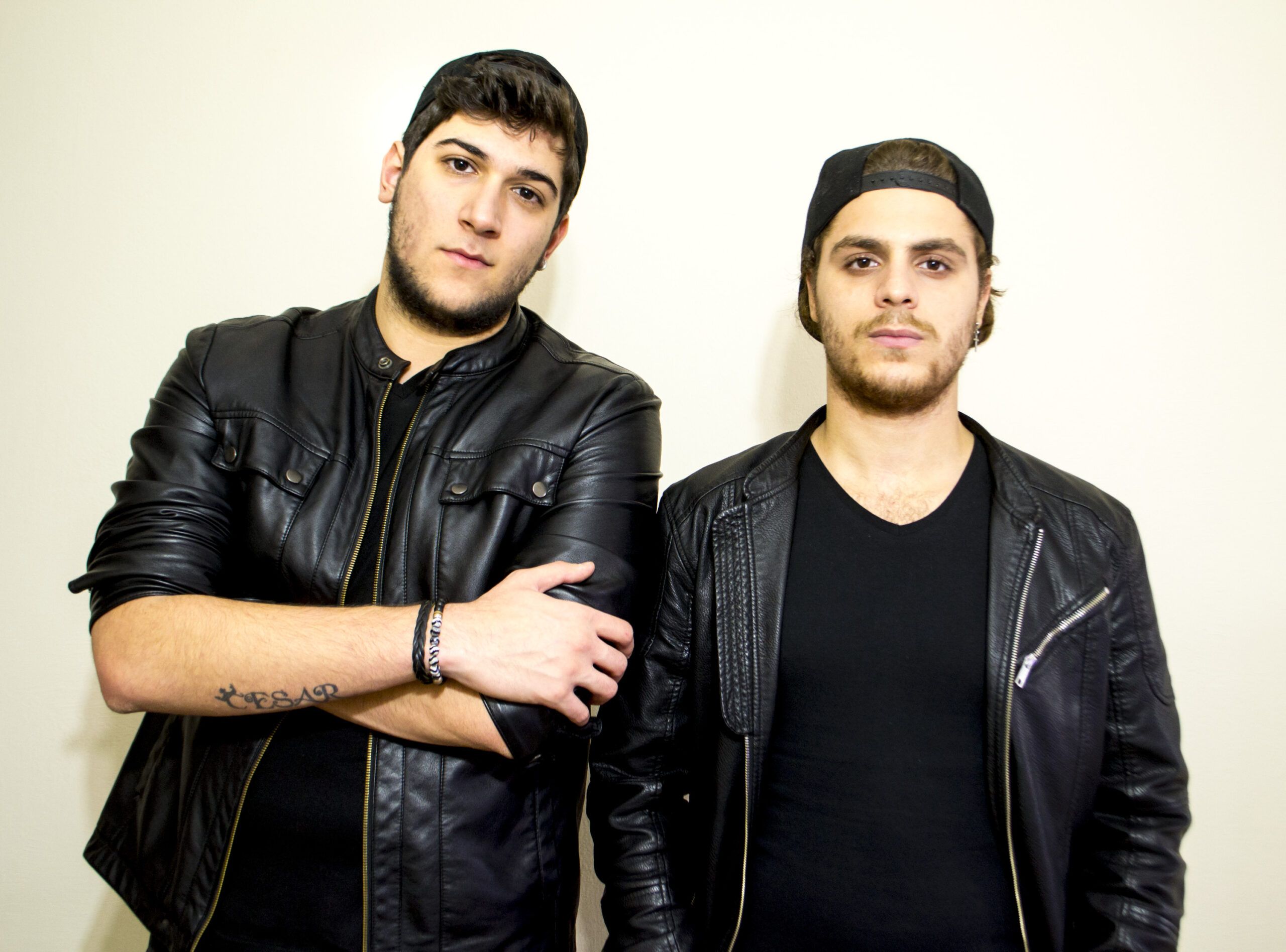 101 Music Production With: Arek & Mika
We caught up with fast-emerging Armenian born, Istanbul based DJ/producer duo Arek & Mika to chat about everything there is to need to know about music production.

Hi guys, thanks for taking time to talk to us about the production aspect of your career. Can you tell us how you got involved in producing?
We started out just DJing which naturally progressed into wanting to produce. When we decided we wanted to make our own tracks, we started to use FL Studio. We learned the simple process on FL Studio and then moved onto Logic 8 to evolve our skills. Right now we are now using Logic X.
Are you self-taught producers?
Yes. We had music theory knowledge beforehand and then taught ourselves more about the technical stuff through production. Even now, we still have a lot of things to learn.
How do you develop your music production skills and talents?
Using YouTube, Books and mostly trying things out on our own inside DAWs.
Where do you get your inspiration from when producing new music?
Actually it's usually from our feelings and dreaming of the crowd. Sometimes from samples too, if we find a good sample we will build the track over it.
What's the typical process you go through when working on a new tune?
Basically, we just throw every idea we have to the DAW. Then we work through them, clear out the whack ones and start processing the real track.
Do you have a favourite production technique?
We like to use a lot of live instruments rather than just synths. But we don't have a special technique.
When you are producing, what are your go to plugins and equipment?
There's a few, Korg M1 (Plugin), Spire, Chord Trigger on Logic X, we like recording hi-hats so we use our lovely vintage mic Telefunken TD-26. It sounds great.
What's your favourite synth?
We've got no real favourite, but if we had a chance to get our hands on it, it would be Roland Juno GI.
What's your favourite sample pack?
Generally we don't like using just one sample pack as we don't want to sound similar to everyone else. C-V Samples sample packs are great. A lot of great strong percussions.
Do you have any favourite plugins for mixing and mastering?
As we are not mastering engineers, we just make simple mastering to play our tracks out loud. In mixing, our EQ is FabFilter Pro-Q and we use Logic X's own Compression. We like it a lot. It's great at everything even in glue compression and has a lot of style variety on it. For mixing finisher we use Sample Magic Boost. For mastering we don't have anything fancy. We made our own simple project preset on Logic for mastering.
What plugins/equipment is on your master channel?
Just two plugins, one is a free EQ which we recommend to everyone. It's KVR Audio:Luftikus EQ. The other one is secret since we are not engineers we found out our own way to make something and can't reveal it. We keep it to just these two because we don't like to put too much pressure on the Master Channel.

How long does it usually take you to complete a new track?
Actually, we don't know because it varies. Sometimes you plan everything at first on a piece of paper and just make the track in a week. But sometimes it takes more than 2 months.
Which traits do you think make an excellent producer?
If you know what you are doing and have passion you are a great producer. Genre is not important.
Finally, what can we expect in terms of new music from Arek & Mika?
Coming up we have our remix of the legendary track of Stevie Wonder-Superstition and we're working on another track which is still an ID. We are working with our good friends Ipekli Brothers on that one, they've played guitars and made some drum fills for it. We have a lot on the way.
Arek & Mika Online
https://www.facebook.com/mikaarek
https://twitter.com/areknmika
https://soundcloud.com/arek-berin-mikael-oz
https://www.instagram.com/areknmika