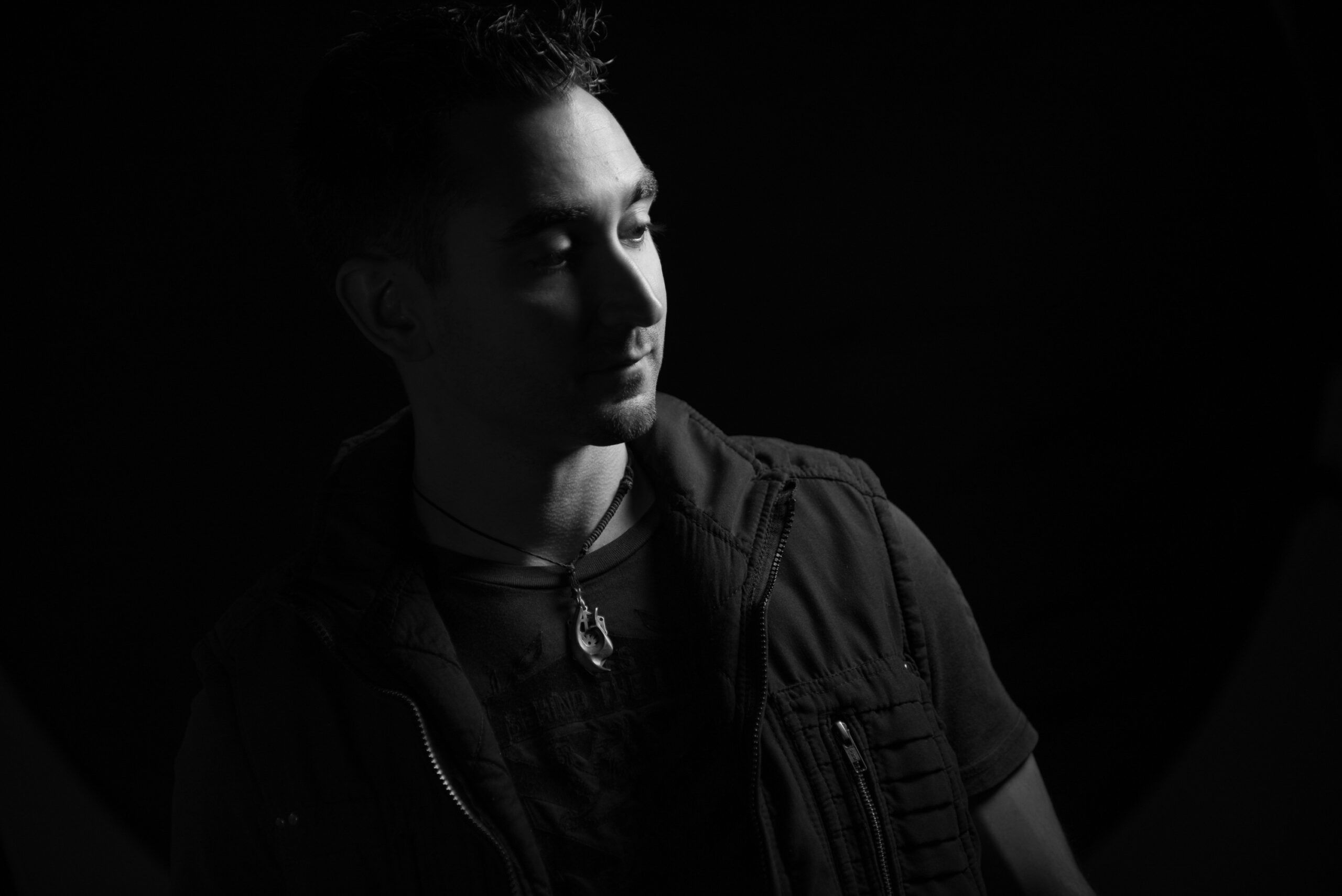 101 Music Production With: Arthur Galestian
Arthur Galestian began making a name for himself on LA radio station KUCI 88.9FM back in 2003, where he invited into the studio some of the biggest artists in the game including the likes of Above & Beyond, Armin van Buuren, Carl Cox, Dub Fire and more. Since then, Arthur's mixes have been regularly on airplay on radio stations like SiriusXM Satellite Radio and other stations across the USA, South America & Europe. As well as his reputation as a DJ, his production has had support from BBC Radio 1's 'Global Warm Up', Armin van Buuren's 'State of Trance'. The list is endless and his reputation proceeds him. Luckily we've managed to pull him away briefly from his active lifestyle to have a chat about his life as a producer.
Hi Arthur, thanks for taking time out to have a chat with us about music production. Let's start with what got you into producing music?
I grew up in a family of musicians. My father and his entire side of the family have all been classically trained pianists, so I was sort of forced to take piano lessons starting at six years old. I rebelled against this when I got older, but as soon as I fell in love with electronic music, I wanted to know how it was all created. So I started producing music solely as a hobby in the mid-90s. By the mid-2000s, it was clear to me that this was more than just a hobby – it had become an obsession. I signed my first original record in 2010. It was a track called "Consciousness" on Black Swan Recordings.
Back in 2010 you got voted into the top 10 DJ's in Los Angeles, What do you think makes you stand out in your production and sets when compared with other DJs within your area?
It's hard for me to tackle this sort of question objectively, but I believe it's because I come from a background of both curiosity and appreciation for the entire spectrum of electronic music genres. When I first discovered my passion for electronic music, it was the trance music of the late '90s and early 2000's. I got into the deeper, progressive house by the mid-2000's and now I'm really loving the deep house and melodic techno that's coming out. I used to see myself only as a trance DJ, but realized a long time ago that captivating melodies are what really make up my artistic essence. Nowadays, I love playing deep house and techno as much as I love playing harder electro and progressive trance. I really don't like to be stuck into a box. There's just too much good music out there to limit myself.
Are you a self-taught producer?
Yes, for the most part. I did go into production with a musical background, which I'm grateful for now; and I did take a few courses here and there, when I wanted to improve in specific areas. I think it's also important to learn from other producers and to pass on your knowledge to those eager to learn, as well. It's the most effective way of building supportive communities of music producers, long before global recognition even takes place.
Where do you get your inspiration from when producing new music?
My lifestyle is a lifestyle of travel, so the new places I'm constantly frequenting are pure inspirational gold. It's also inspiring to see a crowd totally engulfed by a certain sound, so whenever I experience that, I take note of certain elements that I love about that sound, and that definitely influences my music.
Your most recent release was 'Dancing on Jupiter', tell us how this track came about?
This tune was actually a re-release, originally put out in 2014 on Matan Caspi and Stan Kolev's label, Outta Limits Recordings. That's one of those tunes that just completely took a path of its own, very late one night. I remember laying out the melodic concepts around sunset and I was up until sunrise, having completely lost track of time. The main melodic hook is from a synth called the Roland Jupiter 8. The spacy, ethereal feel of the tune also reminded me of outer space. Hence the name, "Dancing on Jupiter…"
What's your mind-set when starting out to make a new tune?
Clarity. Before I start making a new tune, I really have to get myself into a mind-set of clarity and stillness. I make sure to knock out any mundane items on my to-do list, so that they're not taking up mental space. I'll meditate or jot down every single one of my thoughts as a single stream of consciousness until I can't write anymore. Once my mind is clear, the music just starts playing in my head and it's up to me to capture it as best as I can.
What are your favourite plug-ins at the moment?
As far as synths, some my current favorites are Serum, Omnisphere and SynthMaster. Other plug-ins I routinely use are VolumeShaper4 for multi-band sidechaining, the SPL Transient Designer for shaping transients of sounds, and I use a lot of the FabFilter plug-ins for EQing, limiting, and effects. Magic A/B is great for cross-referencing tunes while producing. Camel Audio also makes a great line-up of free plug-ins that sound great on drums and percussion, notably the CamelPhat.
What software do you use to produce?
I'm on Ableton Live.
Do you have any advice or production tips for new aspiring producers?
Yes! Try to take the more challenging route instead of the easy route. It's the only way you'll grow as a producer. Explore with producing music from other genres, try techniques that don't naturally come to you, and have an insatiable hunger for knowledge and growth. Above all else, just produce music. You can learn about producing music for years, but it's the actual application and doing that will make you a more skillful producer. I'd say for 80% of every actual production that you do, dedicate only 20% of your time to learning more as you go along. Each project is really a chance for you to learn and improve. It's a never-ending journey, which is what makes this whole thing so fun.
Finally, what's next for Arthur Galestian this year?
Quite a lot happening! My next release is "Tell Me (ft. Mira)" which comes out on July 17th, 2017 on ICONYC Music. The "Space Mix" of that tune by Argentinian producer Ezequiel Arias has been getting a ton of support from progressive house tastemakers such as Hernan Cattaneo, Nick Warren (of Way Out West), Cid Inc, Guy Mantzur, and many more. We're really excited about this release.
My remix of Persya's "Empyreum" also was just released on Hydrogen Inc.
Over the last two years, my focus has been entirely on producing music while living a semi-nomadic lifestyle. For music producers out there who dream of traveling the world while making music, I've written a book based on my knowledge and personal experiences to help get you out of a locked-down studio and out into the world. You can check it out at nomadicproducers.com.
Aside from that, I look forward to continuing to DJ and travel with more music to share with you all. You can follow my adventures on Instagram, which is where I'm most active these days: instagram.com/arthurgalestian. Feel free to drop me a message anytime!
Arthur Galestian online:
Website: http://www.arthurg.com
Facebook: https://www.facebook.com/arthurgalestianfans
Twitter: https://twitter.com/arthurGalestian
Instagram: https://www.instagram.com/arthurgalestian/
Soundcloud: https://soundcloud.com/arthurg
Beatport: https://www.beatport.com/search?q=Galestian