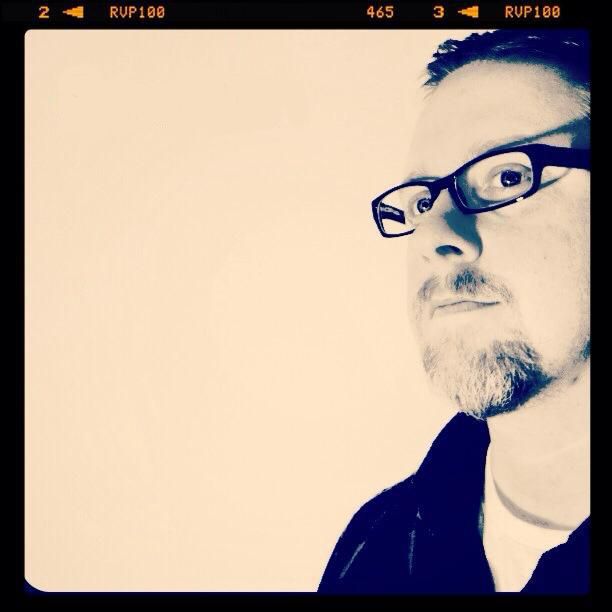 60 Seconds with… Torrfisk
We sit down with Torrfisk ahead of his latest release 'The Remnant EP' which is coming out on Apollo Music July 7th. We speak about his past, present and future. Being from Chicago city and of course his studio set up.
HI SCOTT HOW ARE YOU?, WE ARE FEELING THE LATEST APOLLO RELEASE! SERIOUS GROOVES! WHATS YOUR RELATIONSHIP WITH THE LABEL? HOW DID YOU COME TO RELEASE ON APOLLO MUSIC GROUP?
Hello, I'm good! Well, I met Heather Dan a while back. Somewhere around 2007 or so. I have kept in touch with Heather, sendingher any new stuff I have been producing. Not sure if Heather passed some of the new stuff to Dan, but Dan reached out to me, and asked me to put together two more tracks to make an EP for Apollo.
HOW WOULD YOU DESCRIBE YOUR SOUND?
I wanted the sound to be a bit more tech sounding, with something that resembled some of Dan Bell's earlier work. I think it's something of an homage to a handful of older stuff, with a new twist on it. Something to bring it into now.
YOURE WIDELY KNOW AS SCRUBFISH. WHY THE NAME CHANGE?
The stuff I did as Scrubfish was all computer based. No outboard gear. I kind of went crazy this year, and went pretty much all hardware. For a while I have wanted to do some different style of music, and the hardware kind of led me in that direction. The gear I have let me get away from just filtered samples. I had to get creative. Since the direction of the music strayed away from the Scrubfish stuff, I felt it was time for a new moniker. It keeps me free to move back and forth. If I want to rock some loopy filtered house, I can always release as Scrubfish again.
HOW HAS BEING FROM THE WINDY CITY SHAPED YOUR MUSIC, SOUND, AND CAREER WISE?
Well, Chicago has such a diverse sound. Producers and DJs pull music from all over the place, and present it in a a way that most people don't normally see. This has always kept me in a place where I am open to pull influences from many sources and see what comes together. I think this EP has quite a few areas that highlight that. Chicago is a place that pushes boundaries, and that is what this release is for me. A step out of where my production style has been for the last 10 years.
WERE YOU ALWAYS MUSICAL GROWING UP?
I have always been musical. I started playing piano, and then went on to guitar. I pretty much learned the basics.
WHAT INSPIRED YOU TO START PRODUCING HOUSE?
I was in the military on a ship in Indonesia, and I had a friend who somehow got his cheesy yamaha DJX keyboard on to the ship. It had samples, beat pads, and built in beats. I was instantly intrigued. After I got bored with the keyboard, I had to find out how to make my own samples and beats. That led me to getting a computer and an MPC. I spent a couple years making Hip Hop until around 2002. I went to Zentra night club, and heard Derrick Carter for the first time. After that night, I was hooked. It was house music ever since.
YOURE INVOLVED WITH A NUMBER OF PURIST CHICAGO LABELS. WHERE DID THE MUSICAL JOURNEY START FOR YOU?
My journey actually started with Control Records. After that, it was Spatula City, it just built from there.
HAVE YOU BEEN PLAYING MANY SETS RECENTLY, OR IS IT MAINLY STUDIO FOR YOU AT THE MOMENT?
Not many sets. I actually have been enjoying studio time. It has felt like more of an outlet these days for me. I still play out, but the studio has most of my time.
WHAT'S YOUR RELATIONSHIP WITH BORDER PATROL AND JASON HODGES? HOW DID HE COME TO SERVE UP A REMIX ON THE EP?
I don't have much of a relationship with Border Patrol, but I met Jason years back. We remained friendly, and we run into each other from time to time. I believe Dan X and I were talking, he suggested that Jason rock a remix. We obviously agreed that would be solid, so Dan hit Jason up.
WHAT'S YOUR STUDIO SET UP TO MAKE SUCH TRACKS?
Right now I have a Korg monologue, Korg Volca Sampler, Korg eEectribe ES-1, Arturia Minibrute, Arturia Microbrute, Roland TR-8, Roland Torcido, Juno-6, Juno-106, Elektron Octatrack, and an old tape deck for tape saturation. I use my DAW to lay it all out.
WHERE'S THE BEST PLACE YOU HAVE EVER PLAYED/FAVOURITE CLUB TO PLAY IN?
There are so many, but I would have to say Smartbar. Only because I had a very memorable night there, and I think it has the best gear setup with the best sound.
WHAT DOES THE FUTURE HOLD FOR TORRFISK? ANY FUTURE RELEASES, AMBITIONS OR GOALS WE SHOULD BE EXCITED ABOUT?
The next release after Apollo, will be out on Beat Thesis records. After the Apollo release and the Beat Thesis release, I will be releasing some of my stuff on a new label I am starting. It is called IN-FAMOUS Records. I will continue to send promos out to some of my favourite labels, and see if I can become a part of those labels as well.
Torrfisk's Ep 'The Remnant' is out on 7th July on Apollo Music