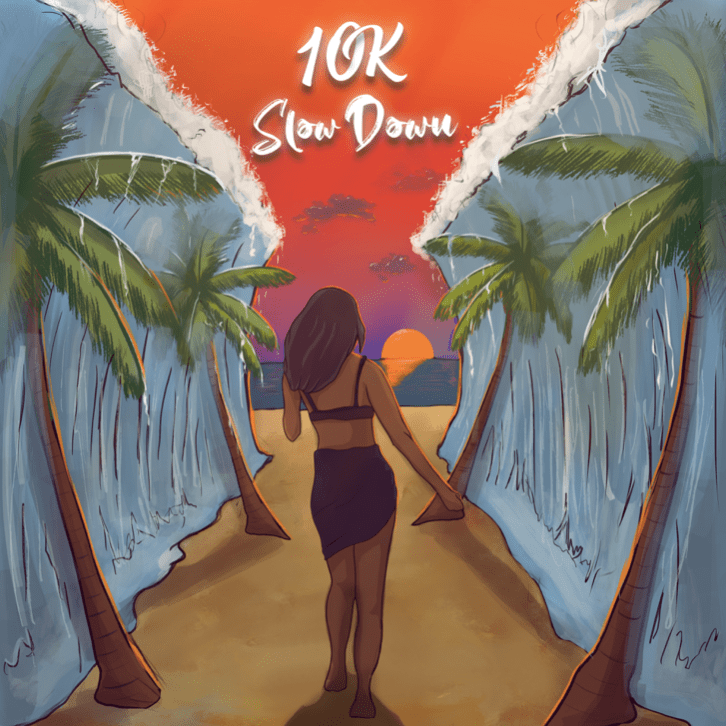 10K shares the music video to his brand new track 'Slow Down'
Hosting an air of mystery, an overload of talent and one of the catchiest vibes to drop this year, 10K is making his solo entrance into the UK music scene with his record 'Slow Down', which premiered via GRM Daily. Following his recent, heavily supported feature on Scottie B 'Work For It', the smooth and vibrant track, produced by BeatzByDB and released on Ten Letter Records, demonstrates 10K's artistry when it comes to producing impactful and meaningful music. 
Pulling on elements from R&B and AfroSwing, 10K switches the balance of his musical approach between sweet and vivid singing to gentle and melodic rapping. An enticing guitar melody and subtle vocal accents set the foundation for the track followed by the spacious but pronounced drumbeat which carries the song forward with sweet persuasion. As the track components gel together, the result is a lover's ode filled with catchy melodies, tenacious lyrics, and glossy production. As described by 10K himself, "Melodies and feel-good music is what I'm here to create for the world to enjoy" and 'Slow Down' is the very product of his ethos.
Although 10K is a new discovery, the man behind the artistry has been a hugely active member of the British Black Music Scene curating different power moves and adding to a large list of accomplishments. From taking the stage at Wireless Festival, touring with Kendrick Lamar and Killer Mike, to signing to Universal and Virgin, 10K has unquestionable talent. The "man behind the pen" is a fitting statement for the artist, producing a track with Sizzla, credited on Mike Mago's Higher, at 1 million-plus streams, and having 3 million-plus views on YouTube across music from his previous artist profiles and music he has written.
With an active drive, deep-rooted connections to the scenes most gifted, and talent oozing from his pores, 10K opens the door on another exceptional chapter of with 'Slow Down'.