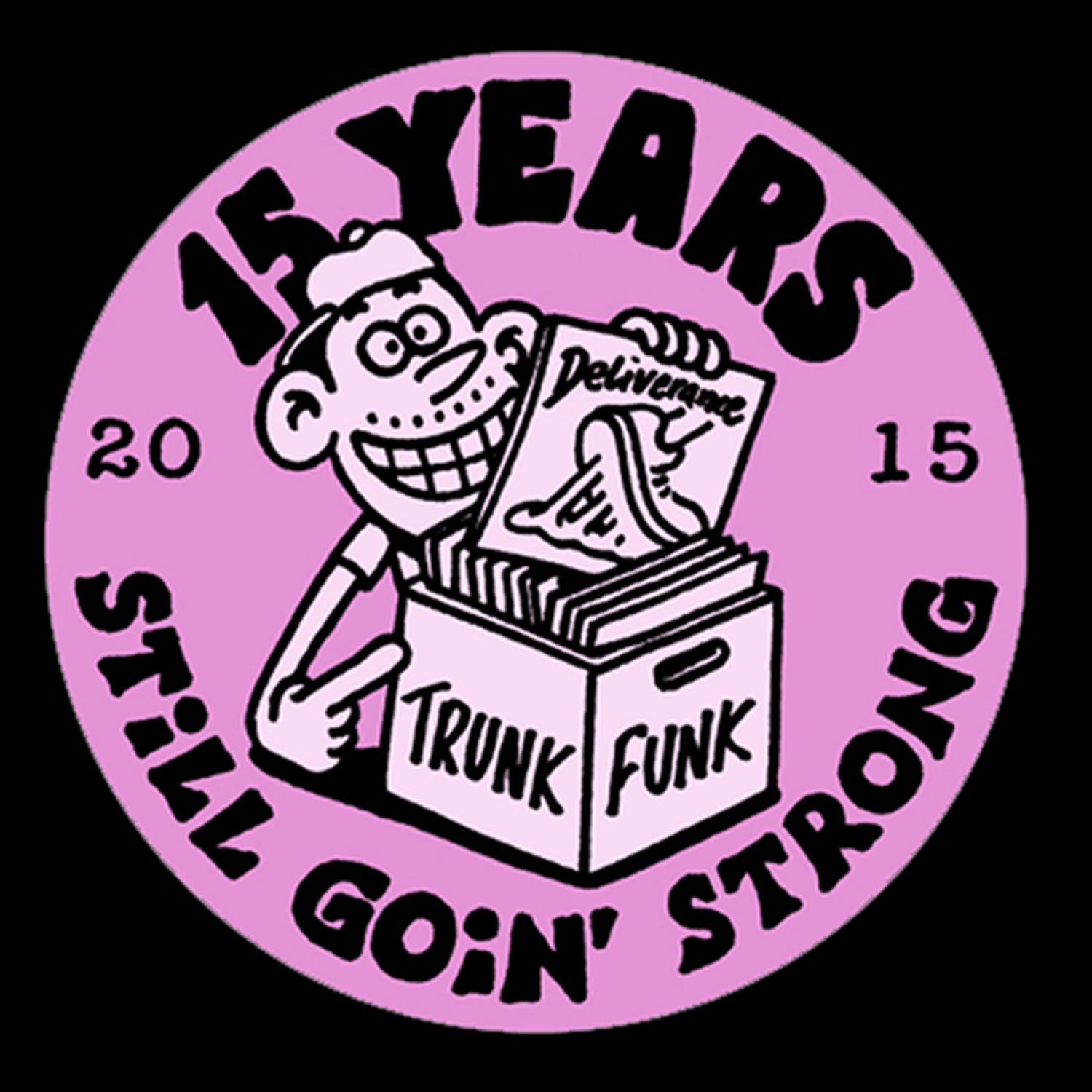 Various Artists - 15 Years Of Trunkfunk
Sweden's Trunkfunk celebrates 15 years as an imprint with a 15-track compilation, featuring exclusive tracks from Jonas Rathsman & Isaac Tichauer, Lancelot, Andreas Saag and label founder NIBC.
NIBC has earned his stripes as a promoter, label owner and producer whilst garnering a reputation for being one of the core members in Sweden's electronic music scene. Trunkfunk, which is based in Gothenburg, has been releasing music for 15 years now – playing a role in breaking quality Scandinavian talent such as Ishivu, Vinny Villbass, David Ekenbäck and Subdued Kamel.
Featuring a medley of tracks that have shaped the sound of Trunkfunk, the release also features four fresh exclusives. Australian producer Lancelot provides the first – a beautifully crafted production titled 'As It Were' that features a string orchestra he sampled when studying classic composition. This is followed by a slice of soulful deep house from Andreas Saag named 'This Ain't Miami', before further on in the mix Jonas Rathsman and Isaac Tichauer join forces in the astral sounding 'Rush Hour'. Trunkfunk founder NIBC providing the fourth exclusive in a rhythmic and poignant piece called 'Without A Trace'.
The rest of the release includes originals from Trunkfunk artists such as Hans Berg, David Ekenbäck, De Fantastiske To and Stuffa, which is NIBC and Jonas Rathsman's collaborative moniker. The label has also assembled several of their most lauded remixes, including Mano le Tough's melodic take on Uniforms 'March Of No Coincidence', Basic Soul Unit's high-octane rendition of 'Hold On' by NIBC, and the percussive reworking of NIBC's 'Love Lesson' by Tuff City Kids.
Various Artists '15 Years Of Trunkfunk' drops on Trunkfunk Records on 28th December 2015.
Tracklist
Ishivu – Gryning (Matt Karmil Remix)
Lancelot – As It Were
Andreas Saag – This Ain't Miami (Instrumental Mix)
De Fantastiske To – Pust
SAAG vs NIBC – Sleepless in Zimbabwe (Man Power Remix)
Uniforms – March Of No Coincidence (Mano le Tough Remix)
Jonas Rathsman & Isaac Tichauer – Rush Hour
NIBC – Without A Trace
Hans Berg – Tucan Fever
NIBC – Love Lesson (Tuff City Kids Remix)
Stuffa – Outside Of You
NIBC – Hold On (Basic Soul Unit Remix)
Vinny Villbass – Zip (Doc L Junior's Big Hug Remix)
David Ekenbäck – Nairu
The Touch – Le night dominator (Dj Assault Remix)
* Tracks in bold are exclusive to this release
www.trunkfunk.com
https://www.facebook.com/TrunkfunkRecords
https://twitter.com/trunkfunkrec
https://soundcloud.com/trunkfunk
https://soundcloud.com/lancelotofficial
https://soundcloud.com/andreassaag
https://soundcloud.com/nibc
https://soundcloud.com/jonasrathsman
https://soundcloud.com/isaac-tichauer