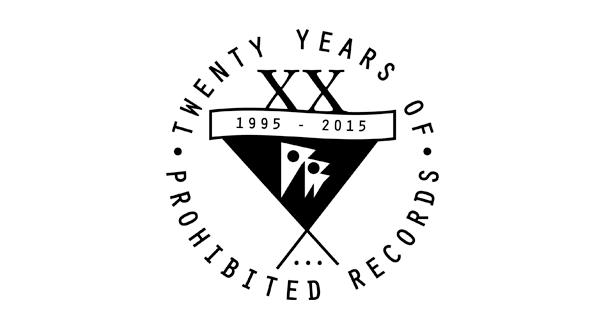 20 years of prohibited records
Next year is gonna be a very special year for us : we will celebrate the twentieth anniversary of PROHIBITED RECORDS. We are pleased to announce our first events and releases for this year of celebration.
Our two first releases are two mixtapes, released on tapes (limited edition) and digital :
"RARITIES" and "CURIOSITIES", January 27th and February 27th.
They were made with a great selection of unreleased or rare material, from all the Prohibited Records artists and bands, recorded over the course of twenty years.
Among others : NLF3, THE BERG SANS NIPPLE, HERMAN DUNE, F/LOR, DON NINO & LUKE SUTHERLAND, PURR, HELIOGABALE, PATTON, SOEZA, MENDELSON, WILFRIED*, PROHIBITION, QUENTIN ROLLET & JERÔME LORICHON, PANDO'S PEOPLE (Shane from BERG SANS NIPPLE solo project), A TEAM MUSIC …
20 YEARS OF PROHIBITED RECORDS LIVE !
31/01/2015 : LE MANS (F) / PENICHE EXCELSIOR
with : NLF3 + PANDO'S PEOPLE + QUENTIN ROLLET & JERÔME LORICHON
04/02/2015 : MONTREUIL (F) / LES INSTANTS CHAVIRES
with : F/LOR + PANDO'S PEOPLE + QUENTIN ROLLET & JERÔME LORICHON
VERY SPECIAL GUEST : LUKE SUTHERLAND
06/02/2015 : POITIERS (F) / LE CONFORT MODERNE
with : NLF3 dans le cadre de la Nuit Zébrée / 30 ans du Confort Moderne
27/02/2015 : METZ (F) / LES TRINITAIRES
with : NLF3 + MENDELSON (solo) + QUENTIN ROLLET & JEROME LORICHON
& more shows to be announced // BOOKING