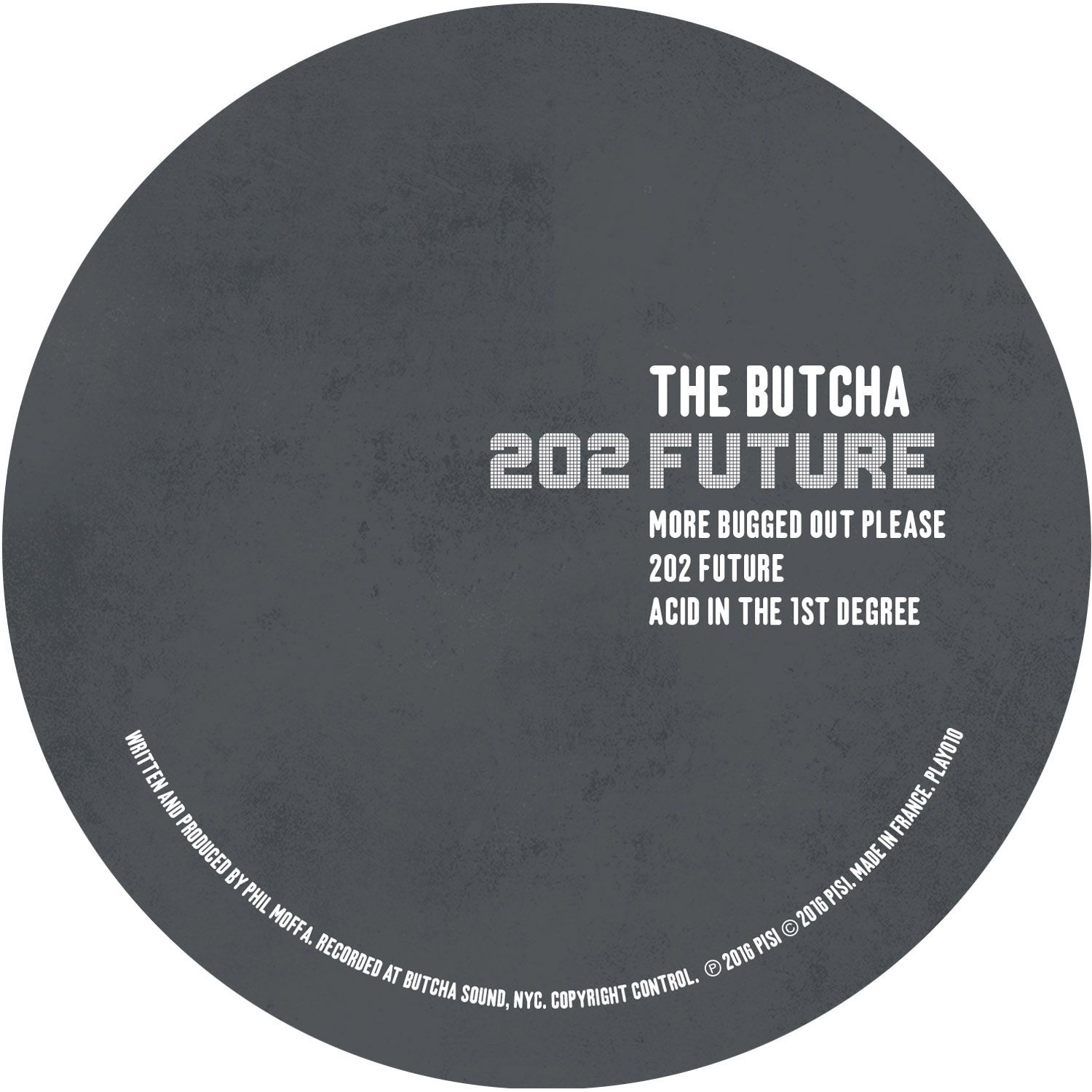 The Butcha - 202 Future
Seth Troxler's Play It Say It label welcomes Phil Moffa as The Butcha for an excellent new EP entitled "202 Future". Featuring three killer tracks, it is yet another club ready offering from this most on point label.
Phil Moffa, as well as being a fine solo artist, engineer and studio owner who has worked on labels like The Corner, Plan B Recordings and Sublevel Sounds, also releases on Hypercolour with boss man Seth. He has also collaborated with underground techno heroes like DJ Spider and Anthony Parasole as well as The Martinez Brothers whom he paired up with on the Tuskegee label last year. As such he knows a thing or two about making dance floors move. His sound is robust and freaky, functional yet full of character, and this EP proves that once again.
Arresting opener 'More Bugged Out Please' is a massive cut with rolling rubber drums and wild acid lines spraying about up top. Clever filters open and close to add scale and dynamism and coarse claps help drive things along, meaning that dancers will be swept off their feet in the process.
Then comes the brilliantly absorbing titular track, '202 Future.' This one is much deeper and darker, more subdued but just as impactful. Paranoid sirens and alarms go off above slow, snaking, dirty and dark sub bass. Percussion grows in stature and becomes a focal point and then acid lines and spooky riffs join the fray to make this a truly tripped out and late night monster.
Last but not least, 'Acid In The 1st Degree' ups the ante with a shuffling marriage between crisp metal hits that blow in a stiff breeze above buried deep kicks. The effect is uplifting and unsettling, and once a prickly 202 line rips up the track, it's another certified club anthem that ebbs and flows with real class.
This is another release that is sure to make both DJs and dancers hot under the collar in the coming months.
Tracklist:
1) More Bugged Out Please
2) 202 Future
3) Acid In The 1st Degree