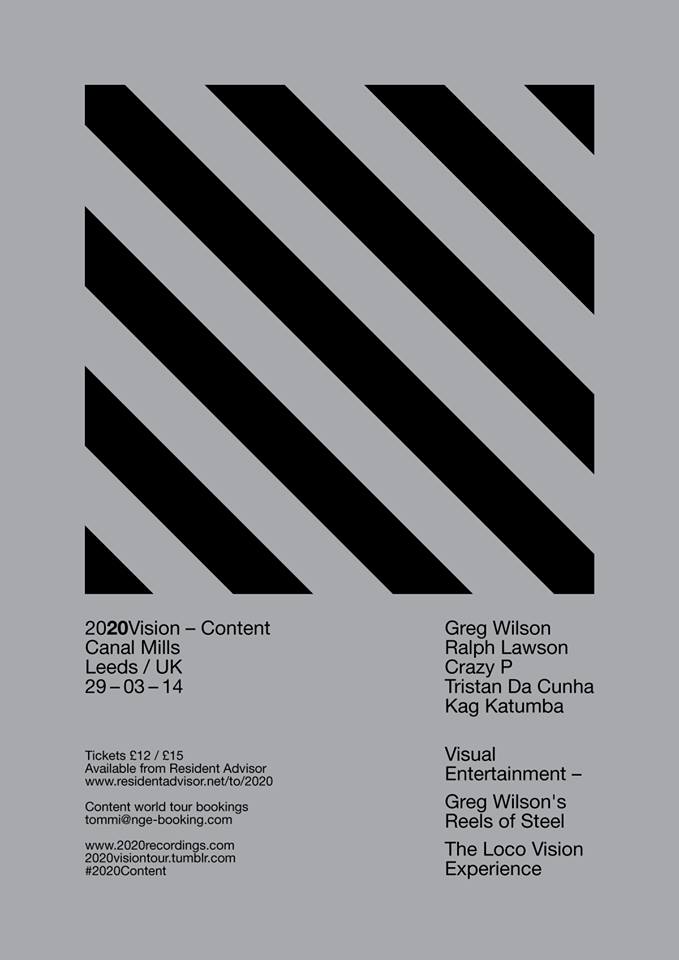 2020 Vision Content Tour Leeds on Sat 29 March
Beatfood is a new project bringing together food and music in unusual spaces. Founded last year by Jane and Ralph Lawson in their hometown of Leeds, the first events in 2013 proved that people were keen to try something different. Working with great Yorkshire chefs cooking fresh local produce, Beatfood began as an alternative concept in dining where the night doesn't end with desert. People can hangout, eat a delicious 3 course dinner, dance and drink once the plates have been cleared away. Music is worked together with the food by resident DJs Ralph Lawson and Tristan Da Cunha, who know how to create the perfect sound-track.
Beatfood returns on Saturday 29th March and takes over its most ambitious venue yet for one night only. 2020Vision will host the party as part of the label's 20th anniversary Content Tour. To celebrate we have all-star DJ line up featuring, Greg Wilson, Crazy P (DJ set), Ralph Lawson, Tristan Da Cunha &
 Kag Katumba.
A special feature of the night will be a visual presentation of Greg's Reels Of Steel film about the early years of Electro Funk, which will be shown on 3D cubes designed exclusively for 2020 Vision by Loco Vision.
Tickets for 2020 Vision Content tour party: http://www.residentadvisor.net/event.aspx?563751
Beatfood film – https://www.youtube.com/user/Beatfoodmusic
Behind the Cubes – https://www.youtube.com/watch?v=0tqceMp01pA
http://beatfoodmusic.tumblr.com