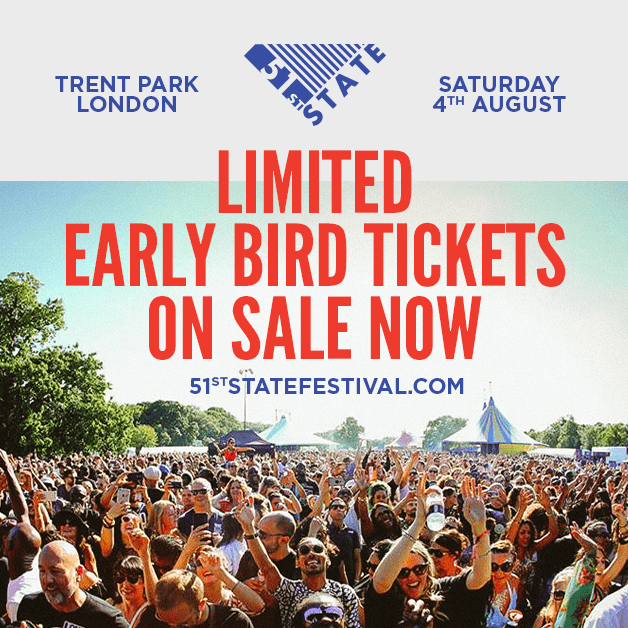 51st State Festival – Limited Early Bird Tickets On Sale Now!
After the phenomenal success of our third edition we are extremely excited to announce that 51st State Festival returns to the stunning Trent Country Park on Saturday 4th August 2018.
51st State Festival celebrates the roots of House music, pulling together the threads of this hugely influential sound, exploring classic and tech house, garage, disco, soul, dub, dancehall and more. Led by pioneers from Chicago, New York and beyond, the 51st State Festival programme is truly transatlantic, joining the dots between the US, the UK and the Caribbean.
2018 will see us continue to develop the site as the festival grows, bringing you more attractions and improved facilities, including an extensive range of high quality street-food outlets. To further enhance your festival experience we will be bringing you bigger and better production values including immersive themed stages, bigger arenas and structures, sharper sound systems and state of the art visuals.
The VIP and VVIP areas will be expanded and developed with improved facilities and design offering you an enhanced high-end experience.
Limited early bird tickets are on sale now and start from £25!
Roll on 51st State Festival 2018 – a celebration of real House music!
LIMITED EARLY BIRD TICKETS AVAILABLE NOW: https://www.51ststatefestival.com