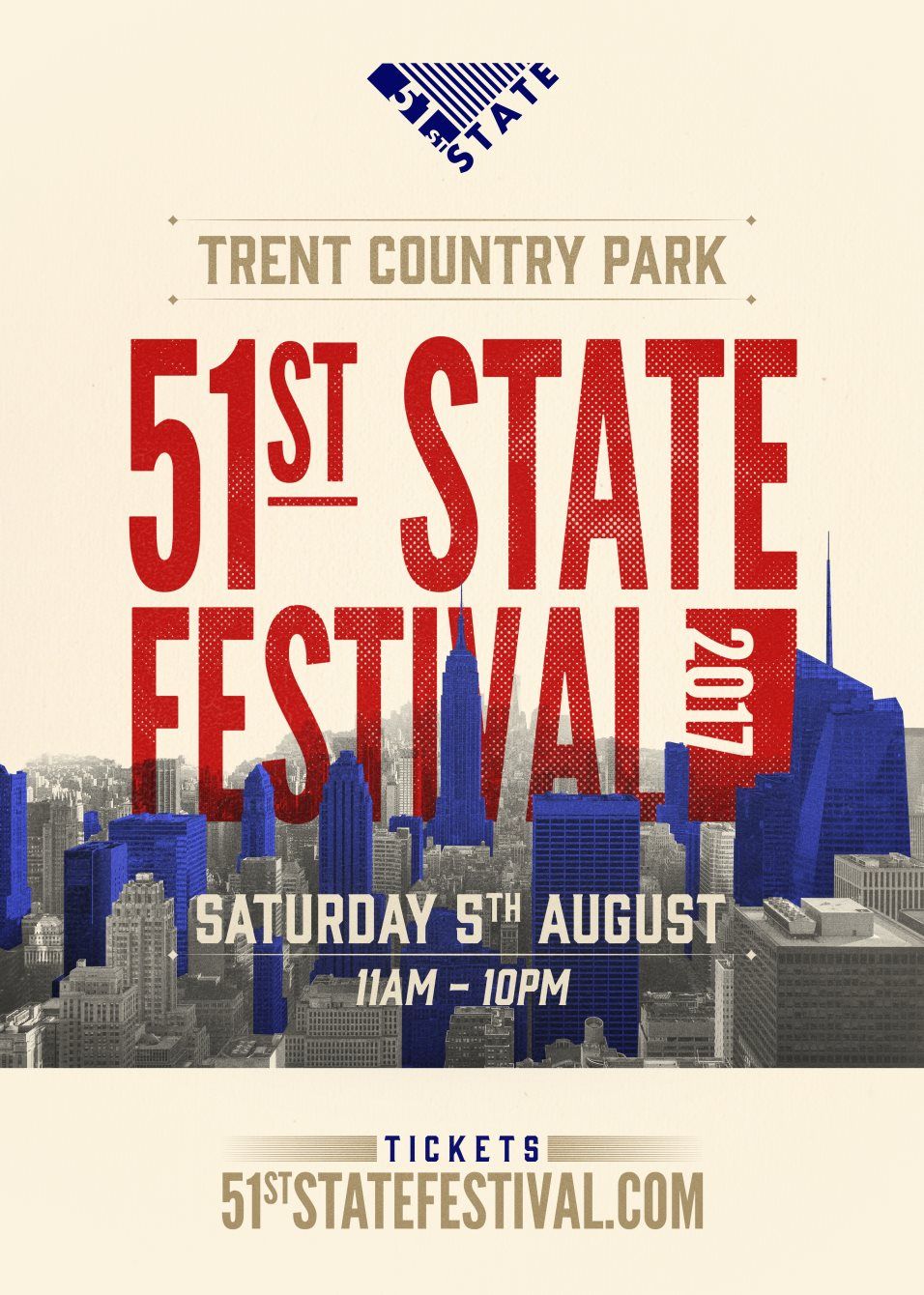 51st State Festival – Tickets selling fast!!
51st State Festival will take place in the stunning Trent Country Park on Saturday 5th August 2017.
This 3rd edition of the UK's vital festival for all fans of US House, Garage, Soul, Disco and Caribbean sounds will bring together a who's who of the players that have single handily built these essential sounds.
This 51st State Festival will also see many new innovations.
There will be no drink tokens system for the bars. There will be more bars, spread evenly across the entire site. Each of the bars will have a larger serving area and all bars will accept cash, contactless and standard chip and pin cards.
There will also be free water fountains throughout the site.
VIP Ticketholders will also enter the festival site via their own exclusive entrance.
The much improved VIP area will include a bigger bar, many more toilets, beds, benches & table service.
General Admission Ticketholders will have additional entry lanes, to guarantee smooth entry.
We will have bigger Tents with sharper sound and state of the art production.
Car parking tickets will be available as soon as we go on sale. These will be available to General and VIP Ticketholders.
Don't miss a little slice of the music we all love, at one of the Capital's finest parks.
Tickets on sale now.
www.51ststatefestival.com