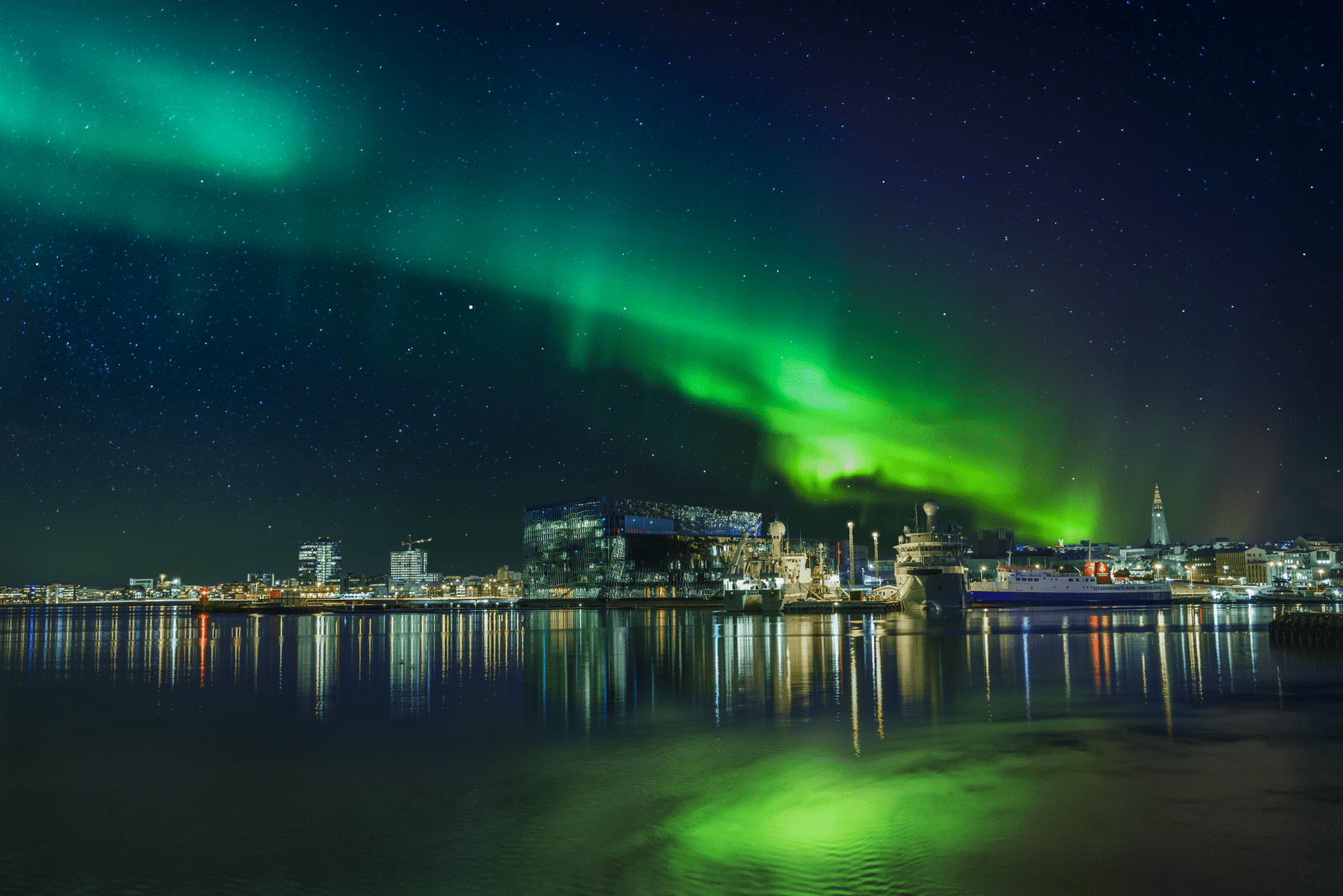 Sónar Reykjavik 2017 Announces First Acts
In just four years, Sónar Reykjavík has cemented a unique reputation in the global festival calendar. It's an event which celebrates its striking contrasts. The line-up combines some of the most celebrated names from the world of electronica alongside cutting-edge underground artists who are shaping the genre's future, while its home – the Harpa Concert House – offers superior acoustics, an intimate capacity of 3500, and a warmth that counters Iceland's winter chill.
Where better to experience a life-affirming cocktail of music, culture and inimitable natural beauty?

Sónar Reykjavík's 2017 event runs from February 16th-18th and its initial line-up already boasts the rich depth of creative talent for which it has become renowned. Fatboy Slim leads the charge from the international array of artists as he follows his epic show at Sónar Barcelona by headlining the festival's closing night at the SónarClub stage. Other highlights look set to come from Germany's Moderat who are renowned for their incendiary live performances, and returning hip-hop legends De La Soul who made a compelling return with last year's album 'And The Anonymous Nobody'.

The remainder of the international artists already confirmed offer an eclectic range of programming, with names including Brooklyn experimental duo Sleigh Bells, Berghain resident Ben Klock and producer / Radio 1 DJ B.Traits.

As ever, Sónar Reykjavík also showcases the best of the nation's world class domestic talent with resurgent local legends GusGus, cult electro-poppers FM Belfast and Sin Fang's eclectic melting pot of sounds which travel from folk to electronic to R&B. Iceland's growing hip-hop scene – picked as a focal point of last year's festivities by The Quietus – is again well represented, notably by the dexterous rhymes and sharp wit of Emmsjé Gauti, teenage newcomer Aron Can and the genre-bending Kött Grá Pje.

In addition, the Red Bull Music Academy returns to Sónar Reykjavík for the third consecutive year, with a hand-picked selection of trailblazing talent, many of whom are alumni of previous Academy editions. The Red Bull Music Academy will again host its own stage, SónarComplex, with a mixture of local and international talent.

Among the artists confirmed for Red Bull Music Academy's SónarComplex stage are hip-hop veteran Oddisee, noise and techno master Dominick Fernow under his Vatican Shadow guise, as well as Pan Daijing, Marie Davidson and Johan Carøe – all of them graduates of the most recent Red Bull Music Academy in Montréal. Representing the vibrant Icelandic scene, the stage will feature the debut solo performance of prolific múm / FM Belfast musician Örvar Smárason, new hip-hop sensations HRNNR x Smjörvi and abstract electronic composer SiGRÚN.

Tickets
A special early bird discount is currently available with tickets available at 16,990kr (approximately £121) from https://midi.is/concerts/1/9851/Sonar_Reykjavik_2017. Be quick, however, for tickets will soon revert to their standard pricing of 19,990kr (approximately £143).
Sónar Reykjavik
16th – 18th February 2017
Harpa Concert House
Reykjavik
www.sonarreykjavik.com
CURRENT LINE-UP – MORE TO FOLLOW

Fatboy Slim (UK)
Moderat (DE)
De La Soul (US)
Sleigh Bells (US)
Ben Klock (DE)
GusGus (IS)
Oddisee (US)
B.Traits (CA)
FM Belfast (IS)
Forest Swords (UK)
Sin Fang (IS)
Samaris (IS)
Tommy Genesis (CA)
Vatican Shadow (US)
Marie Davidson (CA)
Helena Hauff (DE)
Emmsjé Gauti (IS)
Glowie (IS)
Kött Grá Pje (IS)
Aron Can (IS)
Sapphire Slows (JP)
John Grvy (ES)
Aaiieenn (IS)
Cyber (IS)
h.dór (IS)
Hrannr x Smjörvi (IS)
Johan Carøe (DK)
Øfjord (IS)
Örvar Smárason (IS)
Pan Daijing (CN)
Sigrún (IS)
sxsxsx (IS)
Wesen (IS)