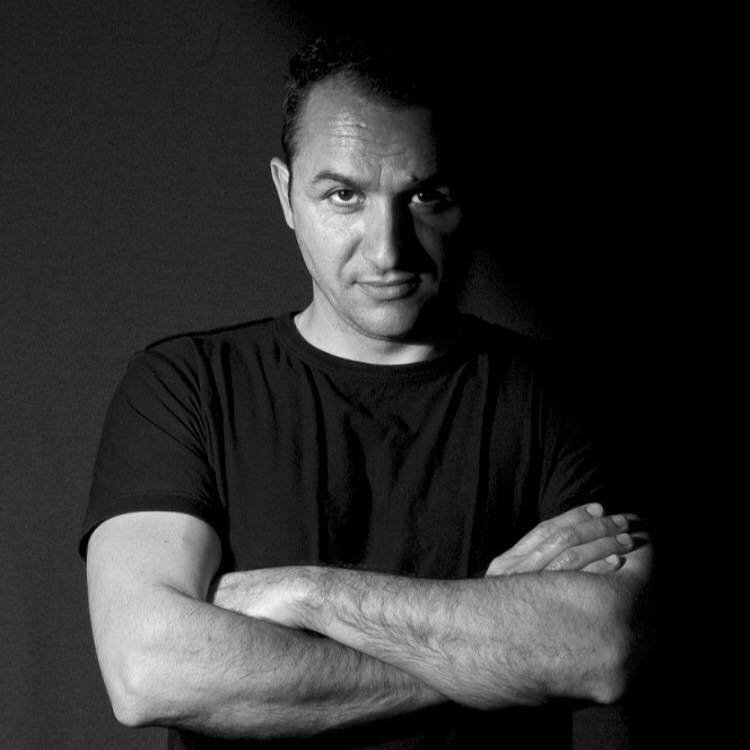 60 Seconds with… Aaron Baron
Hi Aaron, how are you?
I'm fine thanks.
We enjoyed the remix EP of 'Run Massimo Run'. The single came out a year ago. What was the inspiration for remix release a year on?
I made the track the day i knew that, one of my lawyer was a liar, i became F….. angry, then, inspired. I spent 3 months making the mix, to have that kind of sound. I wanted that people to feel my nervousness.
The mix wasn't strong enough, and the work of Alexis Psaroudakis (Sterling Sound) & CHAB, helped a lot to transform it into a strong, fat and aggressive sound, I was looking for.
But it wasn't enough, and I decided to make a video clip to show what kind of person can be, sometimes, the lawyers. I made it. But it wasn't enough to calm my disappointment, and I worked on different remixes with all my friends. One year after the work was done.
The original and the remixes are released on your own label, 432 Hertz. How long has the label been going and what influenced you to start a techno imprint?
432 Hertz Records exists since 2 years. I've loved techno since I was 17. In reality i'm a big fan of ACDC and Sepultura, and made the transition into Electro with the compilations Bonzai, Thunderdome, Eye Q Records, Primevil, Fumiya Tanaka and my TB 303 !
What's your relationship with Lukem and Dyzter & Limubaï Mundo?
I've known Lukem for 25 years, he's my friend, and I work with him in photo and video. We were working at Radio Star Marseille, in the 90's, he created the show called Outer Space, and became a real reference all over the world, in Electro, and when Joachim Garraud copied his concept, he stopped the show…
Dyzter is the second name of ZETYD, a real genius, and became a friend, he is from Nantes in France.
Limubai Mundo is a friend from Marseille who has strong ideas in studio but he is totally crazy.
How did they come to remix your original track?
We all were in 432 Hertz's studio looking to the video clip and decided to work together on new remixes.
Being from France, what's the French techno scene like and how does it inspire your work?
I don't know !! In France i'm only inspired for politics…
Were you musical growing up?
I learn everything by myself, I don't know solfeggio, but only the machines…I think i can communicate with them.
How did you get into producing techno?
When i was 17, I was going to rave's, and was totally impressed by the power of the kicks, and the sub. I also decided to buy a Kawai 5000, Mackie 1604, Akai S950 on Octamed, a very very very very old software, and that was done, i started to make techno..
What's your studio set up for production?
Strong acoustic, RME Fireface 800, PC, Cubase, Powercore X8, UAD, ADAM S3A, S950, TB 303, 3630, Also Dynax 1, Digitech Harmonizer, Diva, and many more …
What artists influence your sound?
ACDC, Maceo Plex, Simple Minds, Roxy Music, NWA, DaftPunk, Hard Floor, Joe Beltram.
How would you describe your sound?
Strong Fat Sub Dynamic in Stereo.
Where can we see Aaron Baron live?
I'm not sure i would accept to make live with Aaron Baron's name, I'd prefer to do it with my other artist's name, Baron Massilia.
Any more releases coming we should be excited about?
More frequencies, more and more, that's the most important in underground, THE FREQUENCIES.
What does the future hold for Aaron Baron?
If you have the answer you're welcome !
Aaron Baron's 'Run Massimo Run' is out now, buy here: https://fanlink.to/runmassimorun