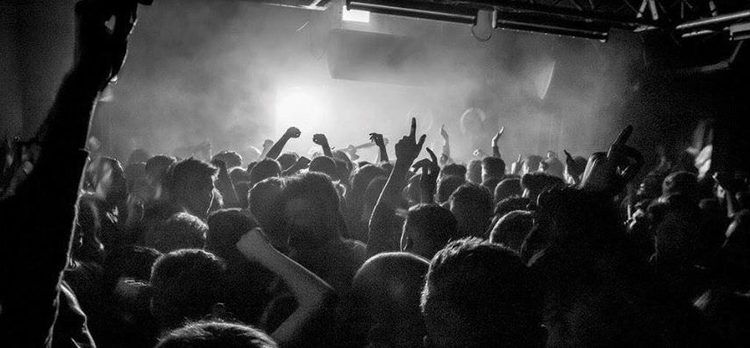 The Night Institute – Belfast's Weekly Saturday Night Riot
Every Saturday night, Belfast's favourite DJ tag team Timmy Stewart and Jordan can be found playing as The Night Institute, the city's favourite night for forward-thinking electronic music. Finding their home at new club space, Foundry, the two residents spin everything from disco groovers and classic sounding right through to darker techno during their eclectic sets, with the occasional special guest in tow. For the past two years, Timmy and Jordan have been building a clubbing community in the heart of Northern Ireland, championing new sounds by booking fresh talents like Harvey Sutherland and Kornél Kovács before they blew up, and more recently hosting Moxie and Denis Sulta. The Night Institute sets the solid gold standard for Belfast's breakout club circuit, the go-to spot for local electronic aficionados and Belfast visitors alike.

Belfast's newest club offering Foundry is a 500 capacity basement space with a face melting, world class sound system installed. No advance tickets, and no pretences, the atmosphere is a reflection of the city's nightlife – full throttle from the moment you step through the doors until the last tune is dropped. The Night Institute has a specific sound, and as one of the few nights in the UK lead by residents alone (and hitting capacity every week), regulars to the night become part of the family.

Between the residency, the next few months are looking huge for the duo. Extended Play boss Timmy (aka T-Bone) has fostered Belfast's burgeoning scene by working with the talent that now represents internationally, think Bicep, Ejeca, Hammer and more. His latest output is a mix for the Feel My Bicep blog (check here for 1hr30 of straight belters http://www.feelmybicep.com/fmb-mixtape-67-timmy-stewart/.) The other half of TNI team, Jordan runs this own imprint Nocturne, set to drop it's second release this spring – with remixes from the almighty Tuff City Kids. Nocturne 001 'Killing Mockingbirds' a release from Jordan himself last year received widespread support from press and industry, plus he's dropped on Tiga's Twin Turbo AND Luke Solomon's Classic label all in the last 12 months. After gigs across the country and as far as repping for AVA Festival and Conference at Warehouse Project, Manchester, both play at this years edition of the festival, which is Belfast's premiere electronic music event, billed alongside the likes of Jeff Mills, Ben UFO, Job Jobse and more.

For a long time Belfast's underground has softly been bubbling under the radar – coming to a definitive crux in the past couple of years. A wealth of talent has exploded from the city, with Optimo, Bicep, and Hotflush's latest signee OR:LA amongst the more internationally recognised names. There is historic clubs, fierce production, world class festival lineups, online radios (Belfast Undergound Radio) and a passionate fanbase. Within the city, there is a forward thinking musical epicentre to be discovered – birthed by a dedicated community, with a view to create something for themselves.

The Night Institute's music policy embodies that of the Belfast spirit, ballsy, unapologetic, eclectic, and welcoming – the resident duo will be taking control of the decks at Foundry every Saturday night, watch out for special guest performances and a few surprises along the way!

TIME TO MOVE. JOIN US.