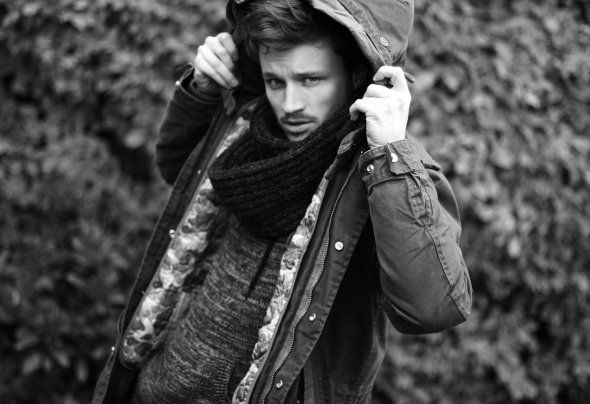 60 Seconds with… Freiboitar
With releases on Indiana Tones, Nite Grooves, Bunny Tiger and No Brainer Records to name a few, it's far to say German producer Freiboitar is coming off the back of an excellent year that's seen his music creep steadily into the spotlight.
Having recently teamed up with Pete Adams to release the excellent club-funk record Get Back, we caught up with the Cologne-born artist to find out about his beginnings in music, inspirations, coming from a piano background and what's to come.
Hi Freiboitar, thanks for taking the time out to speak to us. You enjoyed a wealth of success last year, with a number of releases ranking high in the beatport and traxsource producers charts, how happy were you with 2016?
A lot of people will disagree (politics, crisis etc.), but personally 2016 was a good year for me and my music releases. I didn't expected to much from my latest EPs, I was just sitting in my home studio and made what I love to do. Oversleeping university and working on new music
You come from a classic piano background, can you tell us a bit more about this? Was this a part of your upbringing?
I am really happy that my parents made it possible, to take piano lessons. I started playing the piano when I was 6 years old. So I had piano lessons for over 12 years. When I was 15 I started playing in my older brothers indie/pop band. My part was the synthesizer section. We had a great time, but after some years we broke up, because of work and university. I couldn't imagine a life without making music and I started to learn producing my own music. It was really helpful to know how a synth is working and how to arrange songs.
Being from Cologne, what's the scene like there, and in your eyes, how is it compared to the larger dance scene in Germany?
Cologne has a huge electronic dance music scene. With lot of clubs and Events every weekend. For example: world famous Kompakt label is based in cologne. They are doing lot of good party's with awesome bookings. The scene in cologne is really deep tech influenced. I wish, they had a space for more house music with soul and funk touch. Maybe I should start an event [?] compared to other big city's I have to admit, cologne has a great club culture. It's one of the most liberal in Germany.
As a producer you have a very unique sound. Who or what would you say are your influences?
I am a really huge fan of 60s/70s soul and funk music. I love how they keep that warm feeling in their records. It's all about feeling the music, funky basslines and a simple message. I wanted to keep that warm analog feeling of these old records and spicing them up with modern club sounds, to bring the records to the dance floor.
How would you describe the sound you produce to someone who was unfamiliar with your music?
Organic house music with a vintage touch
You've had several releases on Swiss label Indiana Tones now, what is it about the label that keeps you coming back?
Over the years the Indiana tones crew and me became good friends. I am really thankful that they believed and supported me from the start. When you start to produce your own stuff it is nearly impossible to get in touch with labels. Indiana tones always gave me feedback and the chance, to release my music.
Your latest release 'Get Back' is alongside Pete Adams, it's had support from the likes of Claptone, Nora En Pure, Roger Sanchez and Crosstown Rebels amongst others, how did that EP come together?
Pete Adams and me are friends for a long time now. Pete is part of the German duo "Klangtherapeuten". We started making music in the same decade. So we got connected via soundcloud and sharing new ideas for over 5-6 years now. Pete Adams is living just 40 min away from my home town, but we never managed to meet in the studio…. last year we started several new songs. "Get Back" is just the beginning [?] we are coming back to Indiana tones later this year.
What's your production setup like?
I am working with Ableton, APC 40, Maschine and lot of Plugins. My older brother is collecting vintage synthesizers. If I need any specific sound, I am driving round the corner and meet him in his studio. (Juno 106, MemoryMoog, Moog Voyager, Korg Trident, Solina String Ensemble, DX7)
What is the most memorable moment or set you've played when touring?
I have played on a lot of cool party's during the past couple of years. Berlin Tresor Club, Magdalena (RIP), Swiss Zürich with the Indiana tones Crew, in Bulgaria and many more cities.
What other producers are you feeling at the moment?
I am a huge fan of Purple Disco Machine, Bas Roos & Illyus & Barrientos… to name a few.
And lastly, what are your plans for the year ahead?
I am releasing new music on No Brainer Records, Indiana Tones and a fine label from Belgium, called Claire de Lune. Also I was invited to play at the Claptone party "The masquerade" in Paris. I can't wait for March.
Freiboitar's 'Get Back' EP is out now on Indiana Tones. Purchase via Beatport exclusively here – https://www.beatport.com/release/get-back-ep/1922136