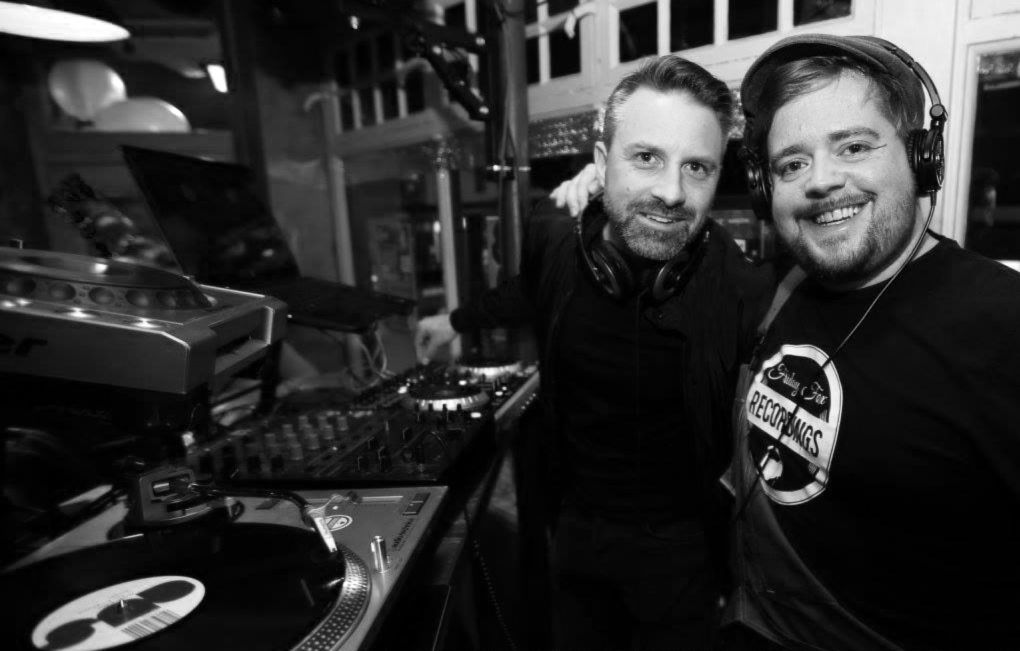 60 Seconds with… Christian B & Lavvy Levan
We chat to Friday Fox Recordings' main men as they unleash their brand new EP…
Tell us what you're doing right now?
Busy putting together flyer artwork for our next Friday Fox night, and mastering a future release!
How would you describe your music?
Soulful, Funky… modern but with some classic elements and the odd bit of weirdness.
We love your Friday Fox Recordings label, how did it all come together?
Well we've been friends for well over 20 years, but it wasn't until 2013 that we decided to start producing together and from that the next logical step was to set up Friday Fox.
Was the process of setting up the label difficult, what would you advise to those thinking of starting out like yourselves?
You've got to be in it for the long haul, and not to expect worldwide recognition overnight… it takes time to build credibility on the House scene, so just let it all grow organically and work hard to ensure the label stays true to it's sound.
Apart from your own productions which other artists are you working with?
We are very happy to be working DJ Spen again on a remix project that's in the pipeline… that also includes Booker T, Carmelo Carone, Rapson and Groove Assassin. We are also working with Sound Africa's Rudi Botha & Miggza and developing Joel Edwards' new project 'London Fields' with various remixers including Sonny Wharton.
What's your own favourite release so far?
Hmmm, that's a difficult one, like trying to pick your favourite child. For me (Lavvy) I was very proud of getting my 'Change' EP onto Vinyl and having it do fairly, but for both of us we do have a soft spot for Rapson's 'Heat' EP even though it's now gone off to play with the big boys at Defected
Your new Five Reason EP has just come out, how does it sound and are you happy with how it all turned out?
For sure, it's a selection of our styles as a duo. Good solid tracks, all five of them – at least that's the intention. We wanted a expansive EP that can be listened to as a whole as well as for DJs on the floor.
What's your favourite classic dance record and why?
Blimey, again a very difficult one to answer;
Lavvy: For me it has to be 'Learn 2 Luv' (Mood II Swing 12" Mix) by Kim English – it's one of those records that instantly speaks to you when times are tough and yanks you up by the scruff of your neck and gets you back on track. Very powerful.
Christian: Bob Sinclar "World Hold On"- Just because theres no better feeling than when that hook comes in and the crowd are singing back to you! Makes the whole place feel like one!
If you could take your music and play it anywhere, where would it be?
Anywhere, we are happy anywhere. As long as we can play, and the crowd are loving it then we could be playing out of a dumpster to be honest. We're not precious.
What tools do you use to make music. Do you have a full hardware studio or are you more software men?
We have a combination of some old school Hardware along with loads of instruments; mainly percussive to give us a unique sound – and like many we enjoy the convenience of modern software.
What do you like to listen to when you're not in work mode?
Really wide tastes, from Soul, Hip Hop, Funk, some modern bits – lots of House obviously – and loads of Disco.
What else should we be looking out for from you in the next few months?
Well, Rudi Botha & Miggza's new release 'Shine On Me' lands in December straight after our own 'Five Reasons' EP. We also have a very exciting release coming from Joel Edwards' 'London Fields' project – and that's sounding huge. We are also working hard on a 'Five Reasons' Remix EP which we are very excited about – plus a few demo's in the pipeline and new EP from Lavvy Levan that we can't say too much about yet.
What do you want for Christmas?
Luncheon Vouchers and some new wiper blades
Five Reason EP is out now on Friday Fox Recordings.