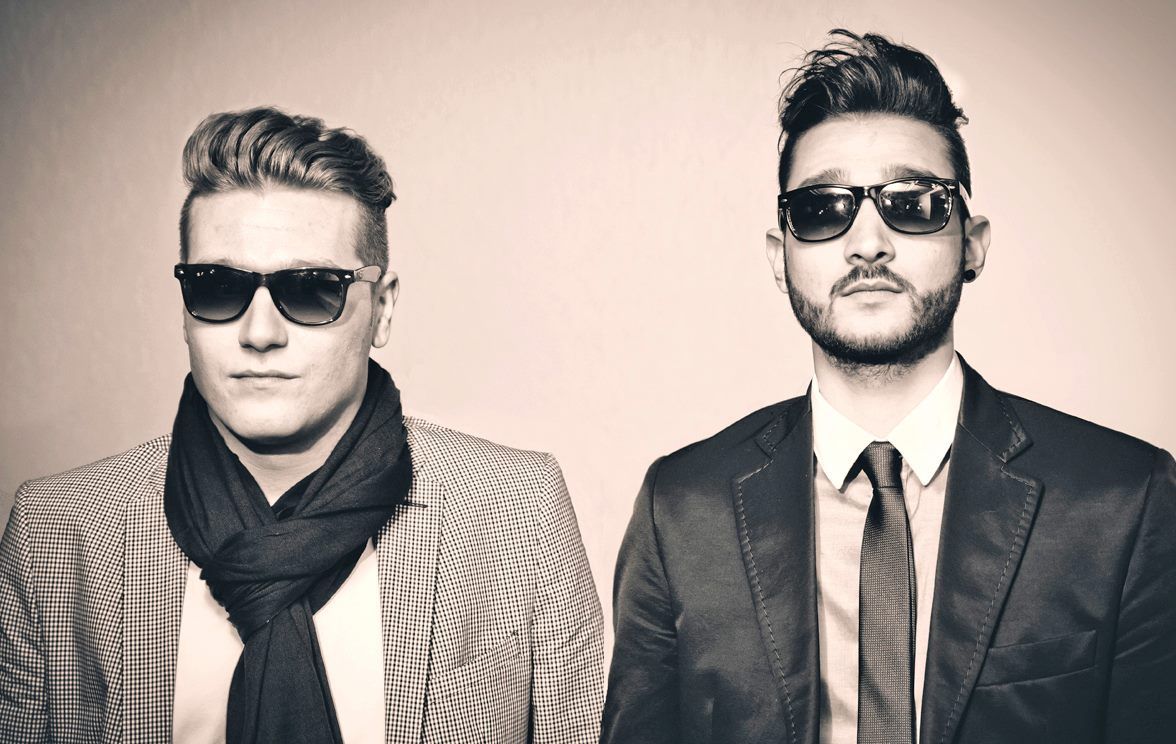 60 Seconds with… Adriatique
Almost one year ago Adriatique released their last EP on Culprit LA after their debut solo record on the Diynamic imprint last summer. Many highlights appeared since then. A lot of successful remixes, a heavy touring schedule, a weekly Ibiza residency and great recognition within the Diynamic family.
After quite some time being in search for new inspiration the two guys from Zurich, Switzerland come up with "Lophobia", a record which is full of deepness, melancholy, light and darkness. After some moments with lack of ideas and creativity several feelings about music in general came together: phobia or fear mixed with the love for music and daily business.
This could totally be a sneak preview to a series full of emotional, deep driven techno and house music from Adriatique on Diynamic. We caught up with the guys to talk about their summer and the new EP
How are you, what hasbeen keeping you busy?

We are good, just in the middle of our Americas Tour.

How has life been since your breakthrough single for Culprit in 2012? What has changed?

I would say it was more than this Record. There were Releases on Diynamic, Cityfox, 2DIY4 or Wolf +Lamb Black to name a few. It was more of a up and coming. And we like it more this way so we have the time to develop our music and ourselves.
Of course our Touring-Schedule and the attention we got rose extremely. Also in between the Diynamic Family. We feel great respect and support there.

You have been residents for Neon Nights in Ibiza this summer, how was that?

It was great. To perform every week in front of new people visiting the island was a big experience.Definitely be back next season.

Do you play differently as residents? Does it give you more opportunity to explore different things?

It depends on the playtime i guess. We are Dj's for a long time know so its important to us to take the people on a ride over and over again. We like the journey between house and techno. We try out different things every time.

What are your wider thoughts on Ibiza this year, was it a good one?

Definitely a good one. Unfortunately through the touring we had not much time to check out a lot of other parties. But it seemed that the "completion" this year was insane. So much different high quality parties with ridiculous line ups. But what we heard all the things went well.

You head on tour across America soon right, what are you expecting? Are crowds in the US different than anywhere else?

Actually as we said before we are on the second part now. We already had a bunch of good gigs so far. Its hard to tell if they are different. We had the chance to perform at really good clubs with good crowds, awesome sound systems too. We feel there is a lot coming back now from the US for which they were known for as a lot ofhistory in our music comes from there.

You have a new Culprit EP coming this year right? Tell us about that and the inspiration behind it…

We have a pretty goodrelation with the label. Just recently we played at the legendary Culprit Rooftop party, which was amazing. The EP is still in progress. All our inspiration comes mostly from the things we experience in our life.

How important is it for you to be associated with Diynamic? What does that mean to you?

It is our home. As soon or even before we became part of the Label we got the support. It was and is a very big platform to present yourself as an artist in several ways. We growwith and within the Diynamic Family.
If you could own one track no other DJ could ever play, what would it be and why?

Hm hard question. Sometimes we are searching very hard for released or unreleased stuff whichseems very special to us but could be something not many others would play so maybe we have some records which are of course not owned by us but are veryrare.

What do you like to do away from music?

At the moment there is not much time left.

Adrian blond: I am a lot in to electronics and technical stuff.
Adrian dark: I am kind into movies and other art things. I like sports too.

Adriatique new Ep came out on Diynamic this week
https://www.facebook.com/adriatiqueofficial