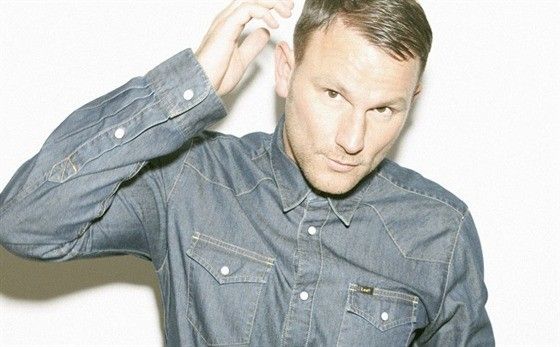 Mark Knight – Nothing Else Matters… But The Music
Toolroom Records head honcho Mark Knight has stepped up to provide the backbone for the Northern launch of Danny Howard's new super-brand "Nothing Else Matters". Showcasing the best of British, Nothing Else Matters looks set to take the country by storm; we caught up with Mark to get his views on the brand and on the British music scene.

First off, it's Toolroom's 10th anniversary this year – must have been a busy year for you, Mark?!
Yeah, it's been bonkers! Bonkers but brilliant, it's been great to celebrate the label and have a chance to look back at all the achievements, parties and records we've been involved with over the last ten years. But more than anything, it's been an opportunity to regroup and focus on where we're taking Toolroom over the next ten years; we've got big plans moving forwards with regards to developing the label and our artists.

Nothing Else Matters is a showcase for the best of British and you're headlining the launch – how do you feel about being asked to do this?
I think it's an absolutely fantastic idea and to be honest, it's something I've wanted to do for ages. We've got so much talent here in the UK and we just seem to be booking the big names from overseas when there's such a hotbed of talent here that we really should be digging up. It's time to celebrate our talent and Danny's hit the nail on the head with his Nothing Else Matters brand.

How do you think Nothing Else Matters is different to other concept nights?
Simply because it's primarily about UK talent and there's no other night doing this at the moment. There needs to be more nights like this and the likes of Radio 1 really should focus more on the talent we have here in the UK and start celebrating it.

With such a strong start to Nothing Else Matters, how do you think Danny is going to keep the momentum going?!
He'll just have to keep the line ups getting bigger and better! It shouldn't be a problem though when there's so much fresh UK talent about…

What do you think of when you hear the phrase "best of British"?
Bulldogs and Churchill!

The electronic music scene in England has been top of its game for years, how do you go about finding the best talent when there's so much of it about?
It's a lot of hard work because there's simply so much of it sent to us at the label. It takes up a lot of man hours trawling through all the demos and Beatport releases, but when you come across someone who has that tangible bit of talent, it might be a raw and unfinished piece of music, but you just know. The people who have it jump straight out at you and it's always exciting when you find that nugget of gold.

The whole "EDM" scene in America is really starting to take shape; do you think the UK scene will ever become second fiddle to it?
I truly hope not! I've been lucky enough to be in a position where I've seen both scenes grow and while, at one point, the scene in the UK and Europe might have been becoming a bit stagnant, the EDM explosion in the US has reinvigorated it all. People are excited again by dance music and that's amazing to see – whether it's in underground clubs or in the pop charts, house music is in vogue again and that can only be a good thing for the scenes on both sides of the Atlantic.
2013 has been a big year for you and Toolroom, what have you got planned moving into 2014?
Well, I promise that I'll 100% finish my artist album – and you can hold me to that! I'll be touring that next summer and then the rest of my time will be spent launching Toolroom into its next ten years. We want to be developing new talent and finding the next Dave Spoons and Fedde Le Grands and really making sure that the next ten years are even better than the last.
And finally, why should our readers pick the Manchester date for Nothing Else Matters over the London date? 😉
Because it's going to be unique – it'll certainly be a more personal and intimate gig than the London date and who doesn't prefer those gigs?!

Earlybird £10 tickets for the Manchester date are available here:
http://www.skiddle.com/e/11979062/
For more Mark knight:
www.DJMarkknight.com
www.Facebook.com/DJMarkKnight
www.Twitter.com/DJMarkKnight
www.Youtube.com/DJMarkKnight
For more Danny Howard:
http://www.nothingelsematters.co.uk/
http://www.djdannyhoward.com/
https://www.facebook.com/dannyhowarddj
https://twitter.com/djdannyhoward
https://www.facebook.com/nothingelsemattersNEM
https://twitter.com/nothingelseuk