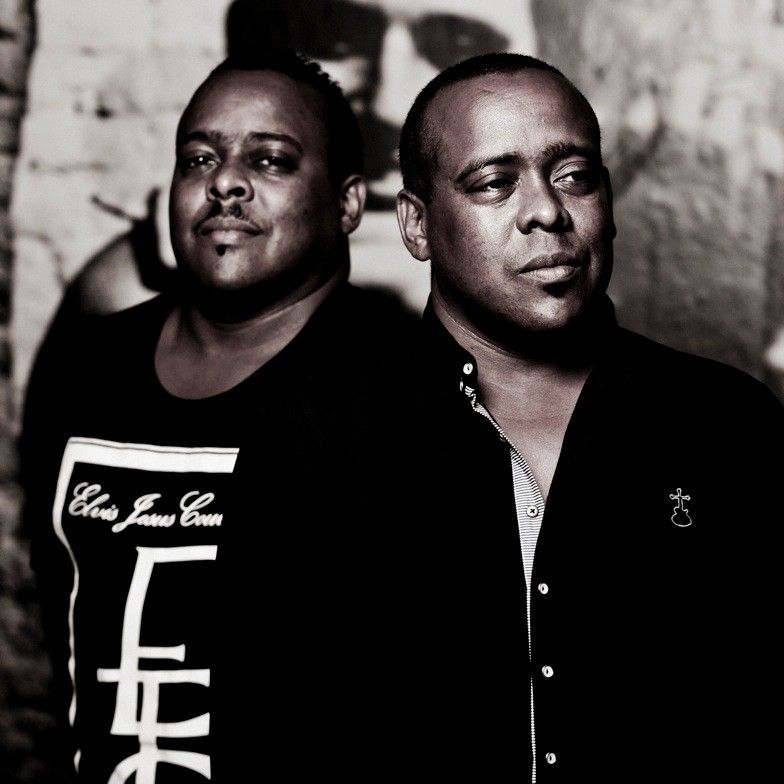 60 Seconds with Bobby & Steve
Ihouseu.com catches up with Bobby & Steve, co-promoters and DJs behind London's biggest soulful house night, Groove Odyssey, as it gets ready to celebrate its 4th Birthday with Terry Hunter (USA), Joey Negro, Atjazz, Groove Assassin and South Africa's 'Queen Of House' , Bucie performing Live at Fire. Here they talk about their first big break and their proudest moments and how they keep it fresh. And there's a massive Groove Odyssey Top 10 of their Classic tunes to check out too.
How does playing in London, especially at the Groove Odyssey 4th Birthday event compare to other cities or countries, and do you count London as one of your favourite spots?
London is, and will always be our favourite spot to play, especially at our own events. We"ve been DJ-ing and promoting in London since 1984, and people who come to our events or to hear us play, know exactly what to expect and that's the beauty of having a loyal following. And on the Birthday it's going to be even larger than usual in every sense of the word – lol 😉
How does it feel to have been working in House music for the last 29 years or and what are you proudest moments and memories ?
We both feel very blessed and guided for having such a long career, and we've worked hard for what we've achieved in the last 29 years.
Our proudest memories are numerous, and ones that come to mind, include starting Garage City back in 1991 and going from a 200 capacity venue to 2,000 in 6 months; being the first UK promoters to do a weekly Soulful house night in Ibiza in 1992; being the first UK Promoters to do a soulful house party at the Miami WMC and still doing it there 18 years later, and we also held the longest running house show Kiss FM. The list goes on, but we'll stop there.
How do you manage to keep it fresh, new and vital? Is it a case of pressure as aDJ/Producer to always be one step ahead in the house/techno scene?
We've always just done what feels right and stayed true to our love of good soulful music, be it, classic Soul, boogie, Disco or house, and we've never jumped ship, you've got to stay true to what you love.
What was your first break?
Our first big break was getting headhunted by Gordon Mac for Kiss FM pirate radio station back in 1985.
You grew up in Forest Gate, East London, and how much of an influence did the neighbourhoods around you have on your path towards music? Were there any other major influences such as key people, DJ's, producers or clubs etc ?
Our older sister, Sonia was a heavily into Disco & Boogie in the mid-late 70's and was out clubbing it on a massive scale. She was part of a dance crew that use to hold the dance floor, so she was a major influence. Our upbringing in our neighbourhood was a staple diet of Soul, Reggae, Philly, Salsoul, Hip Hop & Go Go.
We went to New York with our good friend Norman Jay back in 1987, and were fortunate to visit the fabulous Paradise Garage and hear the late great, Larry Levan, which was our introduction to house music.
Finish the sentence. A good set starts with….?
A good record. Your introduction is the most important part of your set, first impressions do, and always will count.
And ends with…?
A record to be remembered by. A classic always helps, you want to keep them on the floor, not let the next DJ bring them all back.
And what track should we check out before heading out to the Groove Odyssey 4th Birthday Party?
Our recent Groove Odyssey Sessions Vol 1 CD or check out this Classic Groove Odyssey 10 I've put together especially for the birthday
1. Jazzmina "Happy In The Rain"
A track that you'll always hear in a Bobby & Steve set. An early 90's classic that never got released.
2. Dj Spen & The Muthafunkaz featuring Anne Nesby " it's So Easy"
Just something that always works at our events from day one.
3. Lil Louis " Club Lonely" Bobby & Steve edit
Another cheeky classic with added drums and edits for dance floor mayhem.
4. Elements of life ( Louie Vega) featuring Cindy Mizell " Into My Life"
What a track! Championed this from promo and it still gets requested .
5. Trina Brousard " Joy"
Remixed by Quentin Harris and rocks the dance floor with delight.
6. Dajae "Faith, Hope & Charity"
Full of vocal energy and just a great track that gets the floor jumping.
7. Leroy Burgess & Tyrone Williams " No Time Like The Present"
The legendary Leroy's voice always captures the hearts and souls of the dancer.
8. Louie Vega Featuring Bucie " Fabulous"
Produced by Louie, written by Josh Milan and sung by Bucie – how could you not dance.
9. Wall of Sound " Critical"
Another one of those classics that just doesn't leave our box and always gets dropped.
10. Mass Order " Lift Every Voice"
A hit from back in the day and a hit today. Stands the test of time.
Bobby & Steve headline the Groove Odyssey 4th Birthday alongside Terry Hunter (T's Box, Chicago), Joey Negro, Atjazz and Live, Bucie performing classics such as 'Superman', 'Angels Are Watching Me', & 'You Turn Me On', plus Special Guest, Jazzie B (Soul2Soul) heading up Room 2 on Saturday November 9th at Fire.
www.grooveodyssey.com