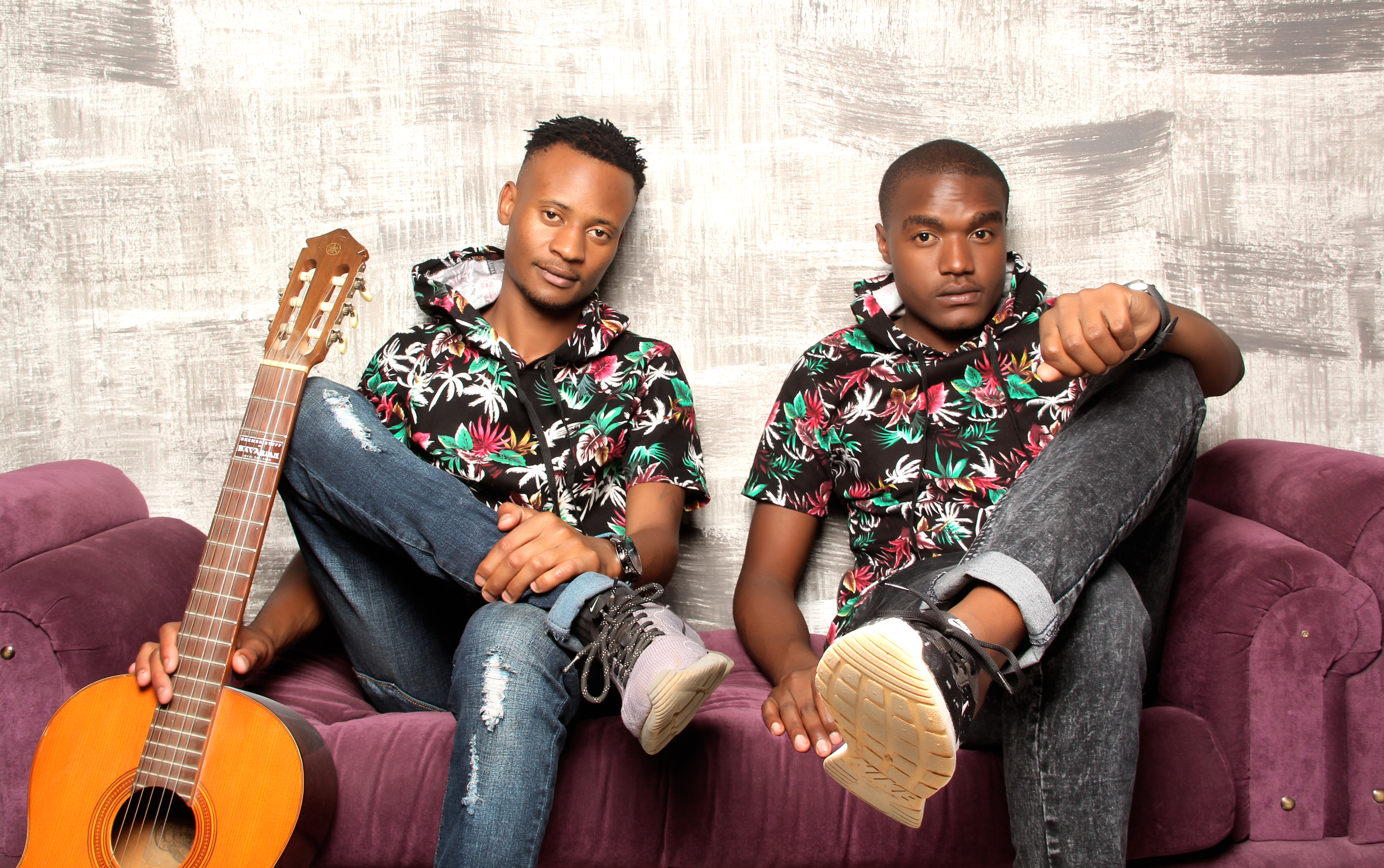 60 Seconds with… Afrobrotherz
Up and coming South African duo Afrobrotherz are causing a storm with their enchanting afro flavoured grooves, we grab 60 Seconds.
What's the story behind Afrobrotherz, where are you from and how did you meet?
We are from a village called Mpumalanga in South Africa. We grew up together and both DJ'ed around town before we started producing House music together just last year.
How would you describe yourselves musically?
The music we make come from a spiritual place inside of us, our sound is very much centred around the Afro House sound.
How did you first get into producing?
We use to play live music at school with our friends and just started Dj'ing when Dj Cider started showed us how to make music on a computer. We didn't have a computer at that time, but he showed us the basics of production and gave us some invaluable hints and tips and we just took it from there and practiced non stop.
Tell us about your new 'Drumsoul Music EP' on Afrocentric and how it sounds?
We've created 3 tracks to give the listener different feelings. We wanted to focus on sounds that could take you far away to somewhere you never been – the sound that can make you dance, be Happy and smile.
'Drumsoul EP' is largely instrumental, have you any plans to work with vocalists and write an full songs in the future?
Yes, we did actually plan to put vocalist on our "DrumSoul Music EP", but we felt the tracks where strong enough without. Moving forwards we do have a number of vocal tracks coming out later in the year and early next including a track called 'Home Of Africa' featuring a poet from the UAE called Joe Cool Lorenzo on Afrocentric Records. Watch out for this one as it has an amazing social commentary vocal from Joe.
As a reasonably new act, how hard has it been to break into the scene and what advice would you give to any young producers thinking of doing the same?
People won't just download your music, it's so hard to get known and also we didn't just become Afrobrotherz over night, we have both struggled a lot to get were we at now. Our advice to any budding producers is you have to work hard and be patient.
Who does what in the studio when you compose a new track and where do you get your inspiration from?
We are both inspired by African Roots productions. In the studio we share the majority of the tasks, but on most occasion Mohammed will work on the beat and Click will work on the melodies. It all depends who is on fire when we get in the studio as sometimes Click can work on a track to 80% finished and get stuck and Mohammed will come and and finish it and vice versa.
Who are your top 5 current Djs?
Caiiro, Shimza, African Roots, Black Motion and the legend Black Coffee.
In terms of favourite artists, is there anyone you would love to work with?
We would like to work with African Roots as we really love their sound.
Describe your ideal DJ gig?
We headline a Boiler Room event in our home town with African Roots, Black Coffee and DJ Shimza on the line up.
What's been your worst nightmare / most embarrassing moment in a DJ set?
Sub standard equipment and bad warm up djs, if we arrive at a gig and see this we turn around and go home.
What do you like to listen to when you're not in work mode?
DJ Click – Akanamali Feat. Samthing Soweto – Sun – EL Musician, that's what I play when I'm in chill out mode.
Dj Mohammed – I'm always in work mode and listen to new producers, so for me it would be DaCapo – Night Of Temple
What else should we be looking out for from you in the next few months?
We have our biggest release coming soon on Afrocentric Records the track is called 'Tick Tock' and it's been blowing up the airwaves in SA on limited promo to select Dj's the package has remixes from Cory Centric & Del Gado. Also DJ Click has a solo EP also coming out on Afrocentric Records. Expect an enhanced sound from us on our upcoming releases as we have been tweaking our style a little.
'Drumsoul Music EP' is out now Afrocentric Records.
https://www.facebook.com/Afrobrothers/