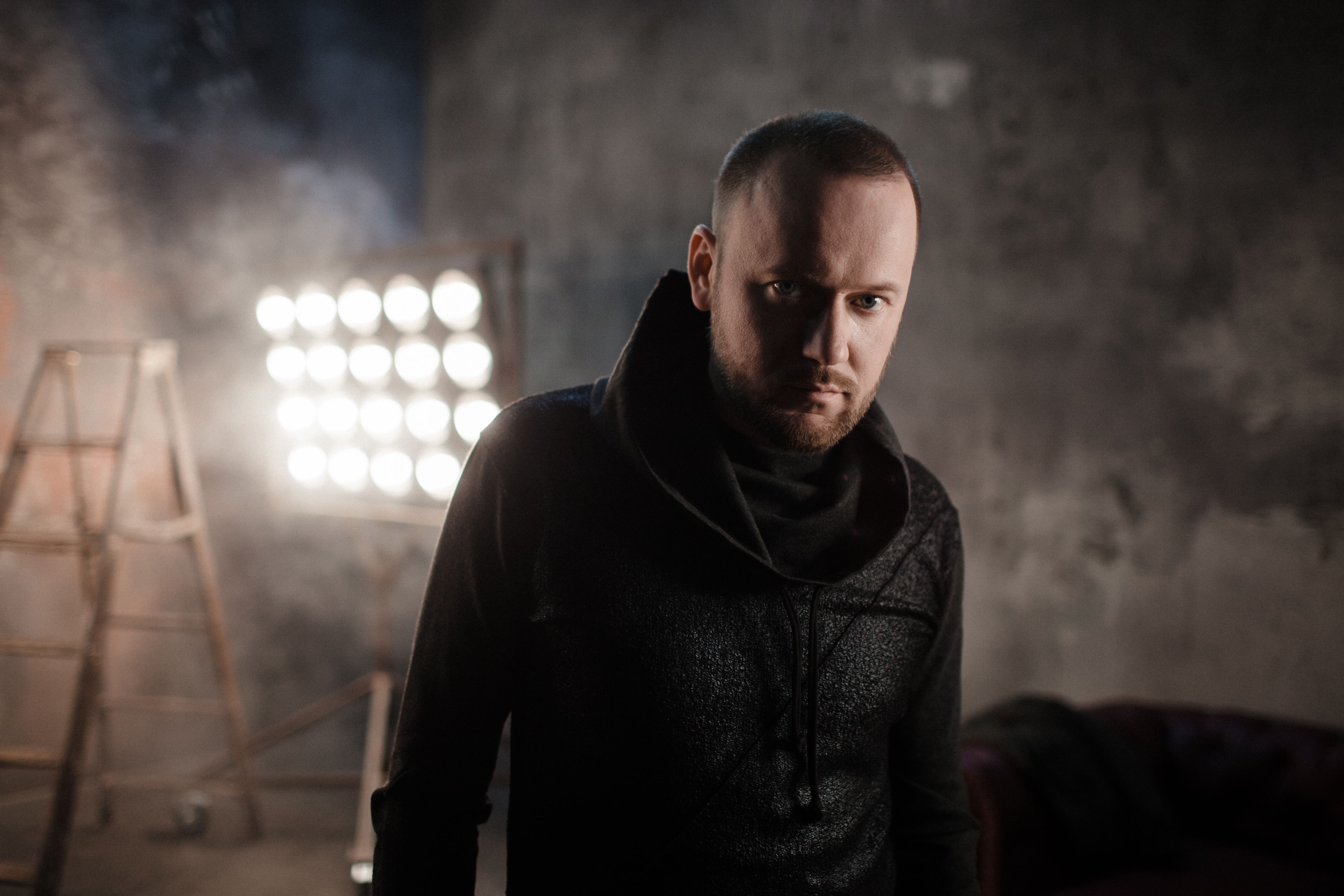 60 Seconds with… Joss
DJ, producer and label boss of the influential Ukrainian label Artreform. We sit down with the man behind it all; Joss. Taking us into depth about his career, the label and what he does in his spare time amongst other things…
So for anyone who doesn't know who you are or what it is you do, please introduce yourself?
Primarily, we have always been on a mission to build a community of like-minded creative people, who share our spirit, ideas, and values. We have been going for it so that to make more music projects together and collaborate in related arts as well. So that is the story behind Artreform — a label, studio and creative community. We are always looking to meet new people, discovering fresh talent and new creative ideas, working on new projects.
What made you get into music production and DJing?
Oh, that is an old story. I immersed myself in music as a five-year old kid, fostering theory basics in music school, when all my spare time was devoted to practicing piano. In my teens, at age 14 to 15, classical music charm stopped working for me, so I turned towards seeking inspiration in some new sounds and modern stuff. That is the moment I personally discovered techno. I completely fell for it, I passionately loved this music, its groove, how its tones interplay and piece together as one. Obviously, I could not resist the temptation to try to do something of this kind myself. I tried to reproduce the tunes, I heard on dance music radio and in nightclubs.
So you're from Ukraine, what was it like growing up there and what sort of influences did it have on your music career?
Every few years Ukraine sees significant scene development spike, which marks a significantly upgraded, completely new level. Today there are many labels, releasing an eclectic variety of electronic music exclusively on vinyl. People bond together in teams to do their own thing; it can be a record label or a promo team that organizes events and parties.
It is worth saying that each year we see dozens of electronic producers establishing themselves, and not merely appearing on the scene, but becoming popular internationally, gaining worldwide reputation and credibility. Recently we had Brave Music Factory festival here, and I cannot help saying that Kyiv and Ukraine had not seen an event of such scale and notoriety in quite a while! In my opinion, it is an impressive step forwards and a sign of progress.
You are the label boss of Artreform, what was the initial idea behind starting the label?
As I have said in the beginning of our conversation, Artreform team tries to unite creative folks and kindred spirits. We release their music on vinyl, meet their creative aspirations and realize their creative ideas with tools available to our studio and imprint and in doing so we do our best to deliver music by young and upcoming artists to the audience. We enjoy collaborating with artists from all corners of the globe; the only thing that matters is that their music and ideas are unique, interesting and relevant.
What advice would you give for any up and coming artists looking to start their own label?
Music is the most valuable asset of any label and it should be your main focus: the material itself and the understanding of how it is going to be dealt with. Each and any label's concept is built upon music. The next thing to pay attention to is how you are going to manage your label. Aside from music, this is the second most important aspect.
Lets head into your studio for a moment, what is your production process like, do you have a strict layout for making a track or do you let inspiration take control?
As true music lovers, we are rather sensitive towards sound quality and put an utmost emphasis on it. We always do our best to enhance the sound with any method known to us; therefore, our arrangements involve hardware synths, old school drum machines and external FX units when possible. Sometimes we would invite session musicians, to lay down bass tracks, for example. To maintain certain studio standards, we have to invest a lot of money in our gear and place itself. We have a decent tube mixing console by the British company TL Audio — this is the core instrument of our music laboratory. There is a well-known phrase attributed to one of the founders of the Moscow Chekhov Art Theater; Konstantin Stanislavsky: "…The theater begins with the cloakroom". To paraphrase it, the studio starts with the mixing console, which is instrumental in sculpting your sound.
What software and hardware do you use, do you have any special kit you always go to?
We try to use analog synths mainly. Currently, our gear setup looks like this:
Analog Desk 24 channel TL Audio
SSL bus compressor
Roland Juno 60
Roland TR 909
Roland TR-8
Waldorf Q
Moog Voyager
Elektron Analog Four
Elektron Analog Rhythm
Prophet 08
Jomox Air 99
Nord Lead 3
Studio Elektron Omega
Korg Micro
Korg MS 20
Among DAWs I like Logic X in sync with Ableton Live via ReWire best. However, final mixdowns are made in Pro Tools by AVID.
Is there any artists/producers you would love to produce a track with that you haven't had the opportunity to do so yet?
I am really inspired by collaborating with other producers and musicians because in most cases the outtake for me personally is a huge leap forwards professionally. Recently we have been hanging a lot in the studio with Christian Burkhardt, and I think that time spent together could be quite fruitful. I took inspiration in his approach to writing music and arrangement skills, and I learned from his experience.
There are some pretty spectacular places to DJ in this world, if you could pick one you haven't already played at where would it be and why?
I guess it would be awesome to play a gig on a cruise ship, packed with the crowd ready to have the time of their lives.
What would you say is your most memorable moment as a musician is to date and why?
The other day I was going through old photos and stumbled upon one much-storied picture, taken straight after the end of my 8-hour set: the people we had spent that time with, brought me a huge bouquet of flowers. What an extraordinary and memorable event it was because it happened to me for the first time.
To get to know you better, besides the music, what do you get up to in your spare time?
Definitely sports, tennis is among on of my favorite activities.
Lastly, I'm sure this year is going to continue to be a busy one for you, what have you got coming up this year?
We have many new records in our release schedule. September the 12th will see the release of 'Collaba' from one of the most popular artists in Ukraine, Russia and ex-USSR countries, Ivan Dorn: it includes remixes by Joss and Kirik. It will be a vinyl-only release on Crocus Records. What would follow it is my single 'Smooth/Sharp' out on Artreform. Then we have my remix for Kirik; Memory Remain will release it. Oh yeah, to close this year out, we will put out Remixes EP for legendary Donna Summer as vinyl/digital release on Ibiza AM.
Joss Smooth/Sharp is available to pre order here:
https://www.redeyerecords.co.uk/vinyl/89188-arr029-joss-
Follow Atreform and Joss here:
https://www.facebook.com/artreform/
https://soundcloud.com/artreform
https://www.facebook.com/joss.dj/
https://soundcloud.com/joss