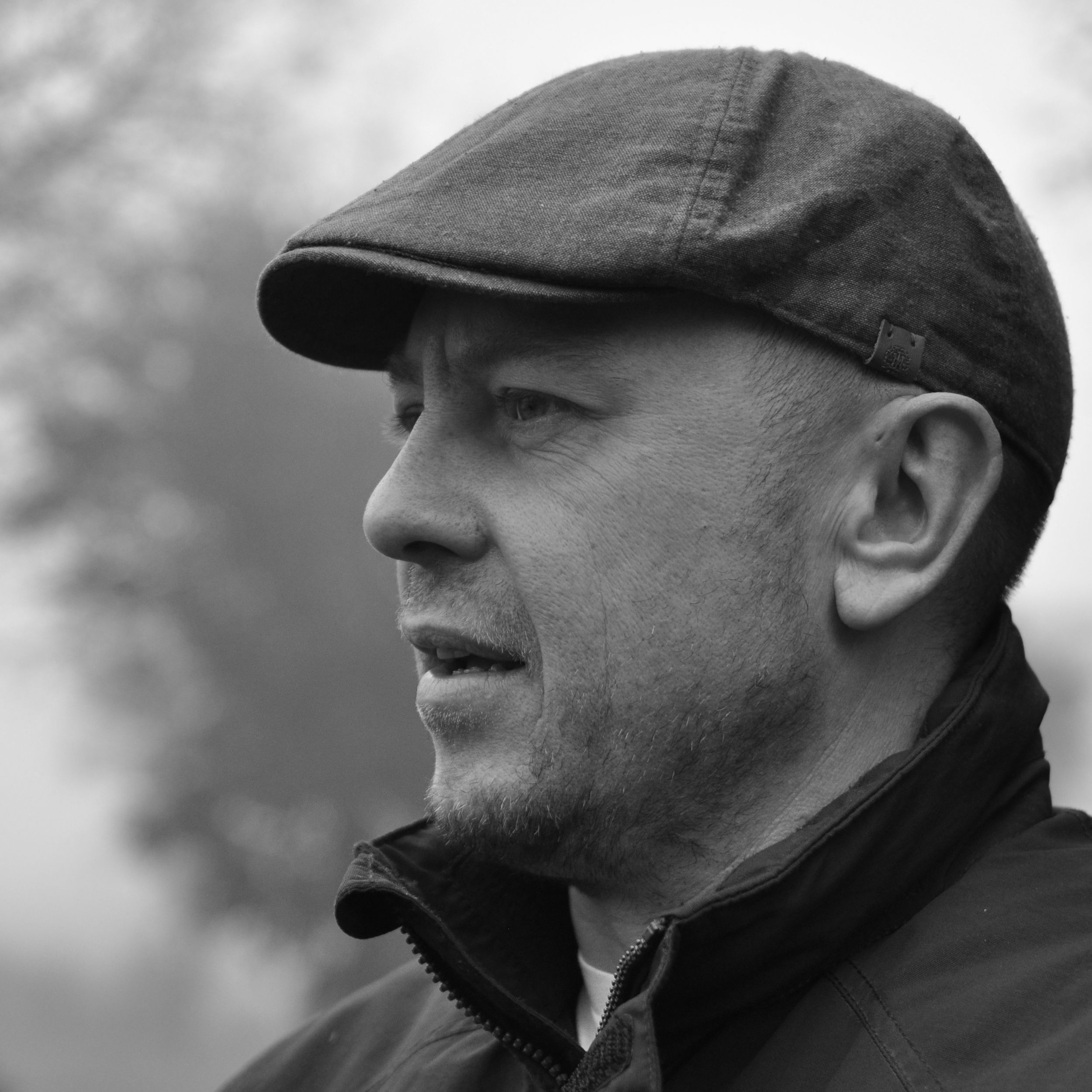 60 Seconds with… Genetic Funk
For those of you who are not familiar with your work, please introduce yourself…
Hi, my name is Si Firmin (aka Genetic Funk) and I'm a producer and Ground Records label owner hailing from Chelmsford, UK.
How did you first get into producing?
It was around 1992, I had been Dj'ing NY/ Chicago House music for a few years and started wondering about the process of making a record, I mentioned this to a friend, Dave Thackary, who used to warm up for me at various local party's and he said my cousin Grant makes music I'll give him a call. As it turned out his cousin is Grant Nelson and he was in a transition period moving away from his Hardcore, Wishdokta pseudonym and had just set up a new label called Nice N Ripe. The timing couldn't have been any better, Grant didn't have any releases ready for the label, so Dave and I went up to the studio with 3 or 4 boxes of records and the result was NNR 001 Integration Vol 1.
How would you describe your sound?
Its difficult really as I don't really make the same sound twice, I just make what Im feeling at the time. It can be deep, soulful or disco with some funk thrown in, but always with a solid groove and always made with soul, basically 'House Music Made With Soul'.
Tell us about your new single 'System', what inspired it and what can we expect musically?
'System' was inspired by the vocal hook sample taken from a poem and then I built the track around it. There is a message in the hook "and the game goes on", which was taken from a poem that refers to the political elite, etc, so with everything going on in the world now it just seemed poignant. I like to make music with meaning or a positive message, I think we are lacking that at the moment, so expect more music messages with solid grooves coming from me.
You also run Grounded Records, tell us about the label.
Grounded was set up by myself and a good friend Carl Slesser, who I've been friends with for over 28 years and we've shared the same strong passion for house music. We launched the label in 2012 when I played Carl an unreleased track, he liked it and "said why don't we release it on our own label?" So we took the plunge. Grounded's output is simply 'House Music Made with Soul', but not just my own music, it just happens to be only my releases so far, but that will be changing very soon as we've signed 2 new tracks. We have a sister label Ungrounded which is for 'everything In-between' where new producers can showcase their tracks and experimental music. I've also collaborated with Michelle Weeks and Mr V on some of my releases.
What are the pros and cons of running your own label as opposed to signing your material to others?
I think being able to release whatever you want at your own pace is a pro for me, plus having control over everything, I'm a control freak.
The con is having to do all the label admin instead of making music.
You've been in the House Music scene for many years, how has the scene changed over the past 20 years and what needs to change now for the better?
The Internet changed everything, over the last 20 years House Music has exploded into so many sub genres its impossible to keep up. House / Electronic music is everywhere, in one shape or another, which is good and there is something for everyone, which is healthy. If you want deep, dark sweaty walls, you can find it, if you want V.I.P or big festival or a week or even 2 weeks, its there. The biggest change for the better would be royalty payments for artist and labels when their record gets played in a club and better payments for streaming. Its vital to maintain the eco system so we can enjoy House Music for a very long time.
What piece of kit is essential to your sound, are you more of a hardware or software guy?
My essential kit would be Native Instruments Maschine, which is a bit of both. I do prefer hardware purely because its what I'm more comfortable with but the convenience of software is unbeatable.
Which artists inspire your sound?
I take inspiration from artists like Louie Vega and Kenny Dope, both separately and collectively as MAW, Jimpster, Atjazz Kerri Chandler, Henrik Schwarz, and Kink, but not just for their musicality, but for their constancy and work ethic.
You've worked with some great artists including Michelle Weeks and Mr V on previous Genetic Funk releases, who else would love to make a track with?
I would love to work with Josh Milan as his voice brings me to tears.
What else should we be looking out for from you and Grounded Records in the next few months?
Coming up after 'System' is an Atjazz Remix of 'The Believe', which is due on vinyl in October and Digital in November. Then we have producer Richard
Pring under his True2Life alias, making his Grounded debut, followed by Genetic Funk 'Back Tracking Vol 2'.
Genetic Funk 'System' is out now on Grounded Records.
https://www.traxsource.com/track/4656917/system-original-mix