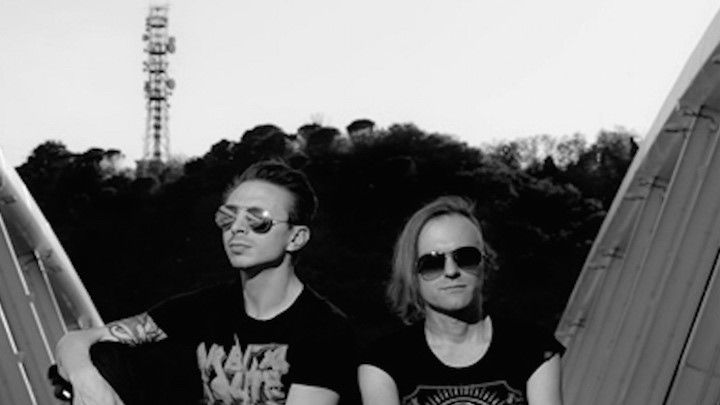 60 Seconds With.. Aki Bergen & Richter
Aki Bergen & Richter are 2 Italian stalwarts in the electronic music industry. Recently coming together as a duo, we caught up with the guys to discuss their recent EP 'Nights & Days' and their plans for the future…
Hey guys, great to meet you both. How has your summer been and have there been any highlights you would like to tell our readers about?
We made a decision to spend the summer in the studio cracking on our tracks, because we have been working together as a duo only for a few months. However because we had such excellent feedback from our debut EP "Diaries", we didn't want to sit on the bench twiddling our thumbs, so we worked our socks off! We'd say it was a very intense summertime.
Which artists would you say you take most of your inspiration from?
Richter : No one in particular, although there are many of our colleagues that I deeply respect. However, I've always been a big fan of Joe Hisaishi, so if I had to pick someone, I would say him.
Aki: There are dozens of skillful producers out there but one of my favourite definitely is Trentemoller.
Was there a defining moment in your life that made you want to be a DJ/producer?
Richter : The very first time I went to a club where Sven Vath was playing and later, in the same club, Plastikman was. Without exaggeration, my life has changed since then.
Aki: When I was a teen, I met the right people at the right moment and it undoubtedly left a mark on my future decisions.
When working on a track, do you follow the same procedure or is it different everytime?
Our method is almost always the same: one of us starts with an idea, the other one works on it and we finalize the track together, eventually. It is as simple as that.
What are your music backgrounds and how has this helped with the making of your latest EP, 'Nights and Days'?
Richter : I am a pianist and a classical composer. I graduated at the conservatory and performed as a classical concert performer during my teenage years. I could not tell exactly how my background has influenced Nights & Days. Certainly I have always had a great passion and taste for a certain kind of melodies, sounds and grooves, too. I think you can hear it especially in tracks such as Nights & Days or Sacrifice as well.
Aki: Oppositely, I haven't had a proper musical education. Most of my knowledge comes from experiences. I'd have to say that life has been my best teacher as yet, so it surely has a deep impact on all the music I make and feel this happened for our latest EP too.
Have you had the chance to test the four tracks out on the road? What has the reaction been like and does one tune go off more than the other?
Yes, we did it last week during our set at the ADE and the reaction was generally very good for all of the four tracks. We also noticed that by the great feedbacks we've been getting so far, there is no one track that emerges on the other.
Looking back at both your childhoods, did you have an upbringing that was rich in music? If so how do you think that has shaped the sound you produce today?


Richter : Definitely. My mother is a great music lover and in my house it was always possible to listen from classical music to italian or british pop.
Aki: When I was 4 year old my parent bought me a terrible piano keyboard toy. I had no clue how to play it or rather I didn't know what it was! Nonetheless I had my hands on that stuff 24/7. As time goes by, the music became essential and I haven't spent a day without "her". Yep, for me the music is female 🙂
If you could go back in time and give yourself both some advice, what would it be?
Richter: I'm not the type of person that looks back and thinks about what would have happened if I had made different choices. We all make mistakes and you can draw valuable lessons from them. I would answer, however, that I would not trust at all certain (thankfully few) people with whom I worked early in my career.
Aki: Well, the magic world of electronic music is full of pros and good people as well but equally it is full to the brim of incompetent and worthless human beings. I would advise myself to think twice on a few occasions and be quite damn far from those humpty-dumpty bozos.
Outside of electronic music what do you find yourself listening to? How does this affect your sound?


Richter : A part from classical music, I've always been in love with Japanese video game soundtracks, being always a big VG fan and collector. Lately I've been rediscovering the Japanese jazz-rock, especially bands like T-Square and Cassiopea – but I'm pretty into artists such Floex, The Cinematic Orchestra, Bersarin Quartett as well. Also Killing Joke, Cabaret Voltaire, Clock Dva, Yes, Return to Forever and more. Lot of different music as you can tell.
Aki: I grew up listening to Kraftwerk, Goldie, Aphex Twin, The Chemical Brothers, Underworld and Imogen Heap, just to name a few. When you have the chance to listen to such amazing artists, your sound will be certainly affected by them in a very natural and genuine way. I believe you can never stop learning and to keep your ears open and ready to new trends and old musical influences is one of the best way possible.
What are your top 5 tracks right now?
Lately, we have got some really interesting promo, but those aren't released yet. If we had to choose tracks which have already been out in the past few months, we would say: Howling : Stole the Night (Ame Remix)
Johannnes Brecht : Breathe
Wayne Duggan : Experiment 1
Creta Kano : Skyway Motel
Fayen : Hot Steppa.
And lastly, who would win in an arm wrestle? 🙂
Richter: Aki, as I'm very competitive only when I play Mario Kart 🙂
Aki: I am used to eating a lot of spinach man but I'm a dud at Super Mario Kart! 🙂
Aki Bergen & Richter's 'Nights & Days' is out on Neurotraxx Recordings on 6th November