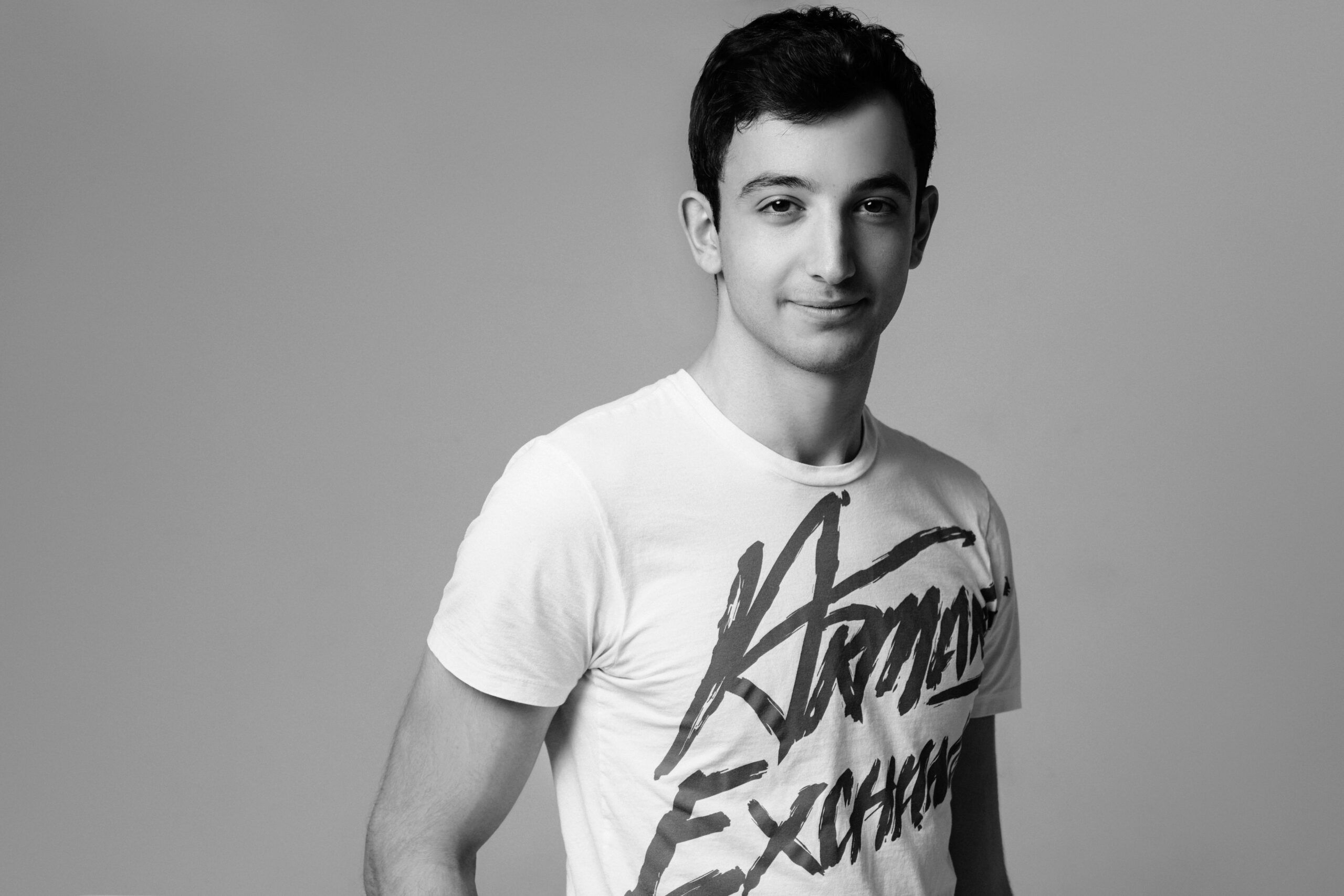 Behind The Decks With: Schwartzvegas
Rising talent Schwartzvegas is currently on fire, having recently put his signature on two very well received productions – 'Victorious' and 'Last Hope'. Daniel Schwartz, the man behind the Schwartzvegas moniker is a young DJ and producer who's quickly taking the Dance music industry by storm with his highly-original Progressive, Melbourne and Future House infused style.

By the age of 20, Schwartzvegas had already immersed himself into three major Dance music scenes, having lived in Miami, New York and his hometown Toronto. His name is spreading like wildfire and he's becoming a widely talked about figure within the Dance panorama.

Having monitored Schwartzvegas' rapid ascension and the hype around his first singles and gigs, we decided to have a chat with him about the DJing side of his career and get to know how he got started and developed into the wiz he is today.


Hi Schwartzvegas, thanks for taking the time to talk to us about your DJing career. How did you fall in love with DJing?
To be honest, I was inspired to start a career of my own in the music industry after seeing some of my favourite artists live.

When did you start in the DJing business?
Back in high school. I only wanted more and more experience and practice, but I knew that none of it would be worth it if I didn't start producing my own tunes.

Who were the first DJs that really caught your attention?
I give a lot of credit to the poster boys for House music at the time, the Swedish House Mafia. I think they got a lot of people into the whole House music scene. But I slowly began to navigate my way through the world of House music and found guys like Pierce Fulton and the now world famous Dimitri Vegas & Like Mike.

What kind of sounds do you relate to the most when behind the decks?
I'm a big fan of big Progressive, "hands up" music…if that makes sense

How would you describe your sets?
Euphoric, with an emphasis on the "larger than life" sound

What are the fundamental roles of a DJ in your opinion?
Honestly, it's to serve your audience. Without them, you're going nowhere.

Do you see any changes between the old-school and modern DJing business?
Sure, at many levels. From changes in technology to changes in advertisements and promotion – the DJing business has evolved immensely in recent times and continues to do so.

What kind of thinking process do you go through when coming up with a set for a particular gig?
I try to stay calm. Usually a Red Bull is all I need to keep me focused. But I know that I'm doing something great for my audience, so I always stay positive.

What makes a great set in your opinion?
Creativity. It's easy to mix some top 40 music and have the crowd dance, but that's far too cliché. A set filled with your favourite music you haven't heard yet is honestly the best set.

Are you superstitious before a big set?
Honestly no, if you have what it takes to make the crowd go wild, then there's no need for that kind of stuff.

Can you tell us about one of your most memorable moments as a DJ?
Probably the first time I actually got a gig, if that's what you want to call it. It was in a trendy Thai restaurant/bar in Toronto, and I was head over heels when I got the call saying that the manager needed me. Granted, this was back in high school, but none nonetheless I remember it like it was yesterday.
If you could DJ at any venue this weekend, where would it be?
Probably Hakkasan in Los Vegas.

Where can we catch up with you behind the decks this year?
Lots of stuff coming up this year! Look out for stuff in Miami and maybe I'll be back in New York and Toronto as well!

Which kind of venues do you prefer to DJ in?
The ones with coolest crowds 😉

How do you think will the role of the DJ evolve in the years to come?
That's tough to say. The role of the DJ has changed so quickly and continues to do so. I see the term "DJ" as a catch-all phrase for anyone involved in music, looking for some recognition. It's tough to say honestly, especially because the term has become so overused and almost useless in a sense.

What tips can you give to up-and-coming DJs out there who want to make it in this industry?
Don't let others tell you how to do your job, but at the same time, don't rush to make something happen just because it sounds good. Chances are, if it sounds too good to be true, it is!

Thanks a lot Schwartzvegas!