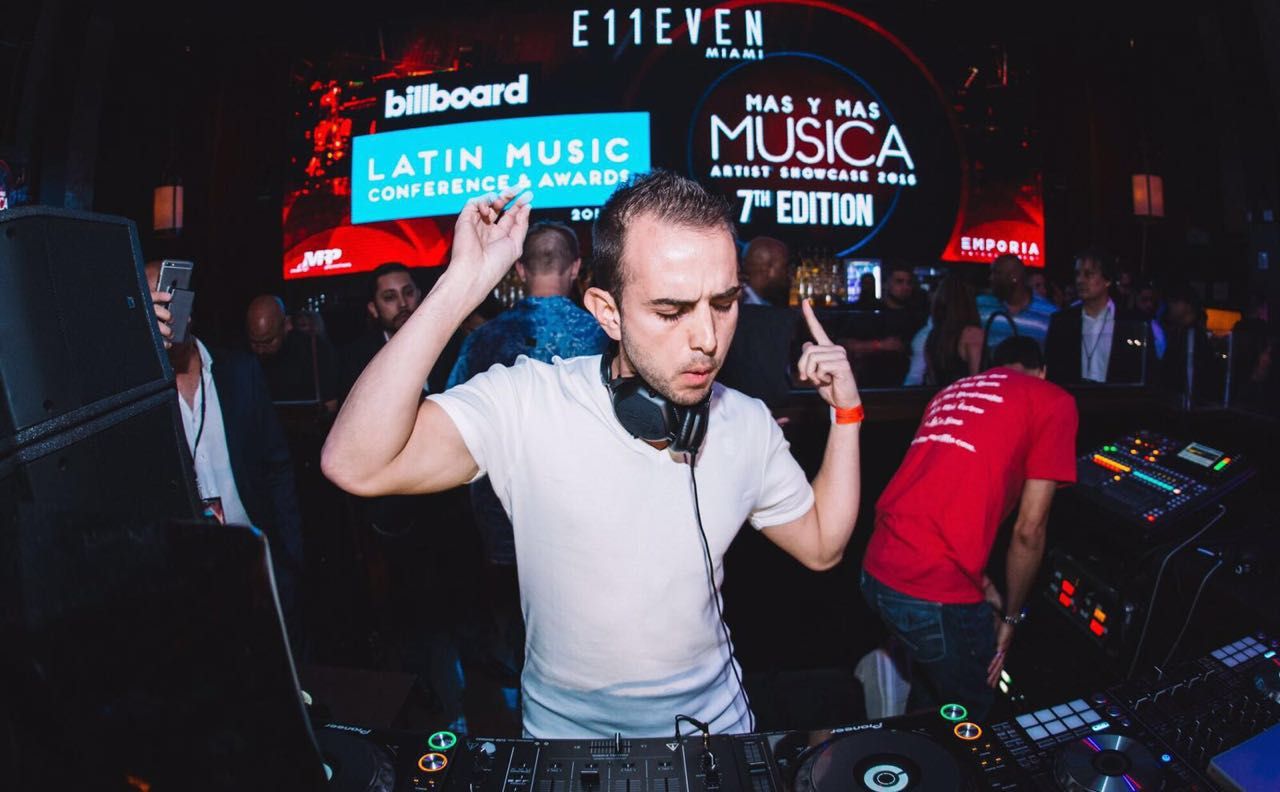 60 Seconds with… Allen Wish
Allen Wish is a name which is being heard of with increasing regularity over the past few months. The young Colombian DJ/Producer continues to steadily add to his discography which includes releases on R3sizze Records and Metanoia and has seen him booked to play at some impressive venues where his energetic DJ style has rocked the crowds, winning him fans far and wide.
Classically trained on the piano from an early age and growing up with a love for Rock music, Allen was introduced to the sounds of Electro & Progressive House and EDM. Heavily influenced by the Dance Music scene and most notably artists such as Nicky Romero, David Guetta, Martin Garrix and Tiesto, Allen began work in his studio where the results have found favour with an ever-growing fan-base, which includes many of his heroes.
We decided to catch up with Allen Wish to find out a little more about him.
Hi Allen, how are you and what's going on in your world at the moment?
I am very good, I am working on three new tracks; one of which is a bit out of my comfort zone. It's a blend of R&B, Pop and Future Bass and quite down tempo. I really like this one and can't wait to show it.
Where are you currently based?
At the moment I am in Colombia, but I have plans to move to the US in less than a year.
How would you describe your sound?
It's not a sound, it's more like a style. I'm still developing it, but in my future productions you'll hear it more clearly. It's a fusion between guitars and riffs from Rock music with a Progressive House touch so it's still electronic dance music but with a touch of my musical background which was mainly Rock. It's like trying to put in every sound of all the music that I've listened to.
Who were your influences growing up?
My music the biggest influence was rock in general from the 70's or 80's and from Electronic Dance Music my biggest influence is Nicky Romero.
How did you get involved in the Dance music business?
It wasn't like a precise moment, I am here by love of music. That lead me to meet people in Miami in the WMC who helped and guided me a lot in so many aspects. Without them I'd never have known, so it was like a progressive path.
Where would you like to see yourself in the months ahead?
We have plans for a tour of North America. We are still working on it so hopefully it will happen before the end of the year. I am working hard to consolidate my image internationally so I'm going to ADE to for some meetings to try close some deals with labels and reach more people. That's like my main goal right now; to take my music to the masses.
Which is your ultimate career dream?
Winning a Grammy, that would show that I was doing really well.
You collaborated with John Dish, Digital Bounze and Paul Aiden for 'Star' which was released on Metanoia Music. What's been your career highlight so far?
Having the chance to play at the Latin Billboards.
Who's inspiring you in 2016?
Martin Garrix; his new track In 'The Name Of Love' really inspired me.
If you could choose, who would you like to collaborate with?
Nicky Romero or Martin Garrix.
Tell us something not many people know about Allen Wish?
Maybe not many people know this part, but I was a mercenary. The state paid me to go to war. It's something that I'm not proud of but it helped make me the person that I am now. Seeing all the things that I did there changed me for good and made me conscious of so much stuff that I had previously taken for granted.
Anything to add/shout outs?
Yes, for all people who want to know more about me you can find me on Facebook as Allen Wish Music, on Instagram as @allenwishofficial and in twitter @allen_wish. Thanks a lot for the interview.
Allen Wish Online
http://allenwish.com
https://www.facebook.com/allenwishmusic
https://twitter.com/allen_wish
https://soundcloud.com/allen-wish
https://www.instagram.com/allenwishofficial