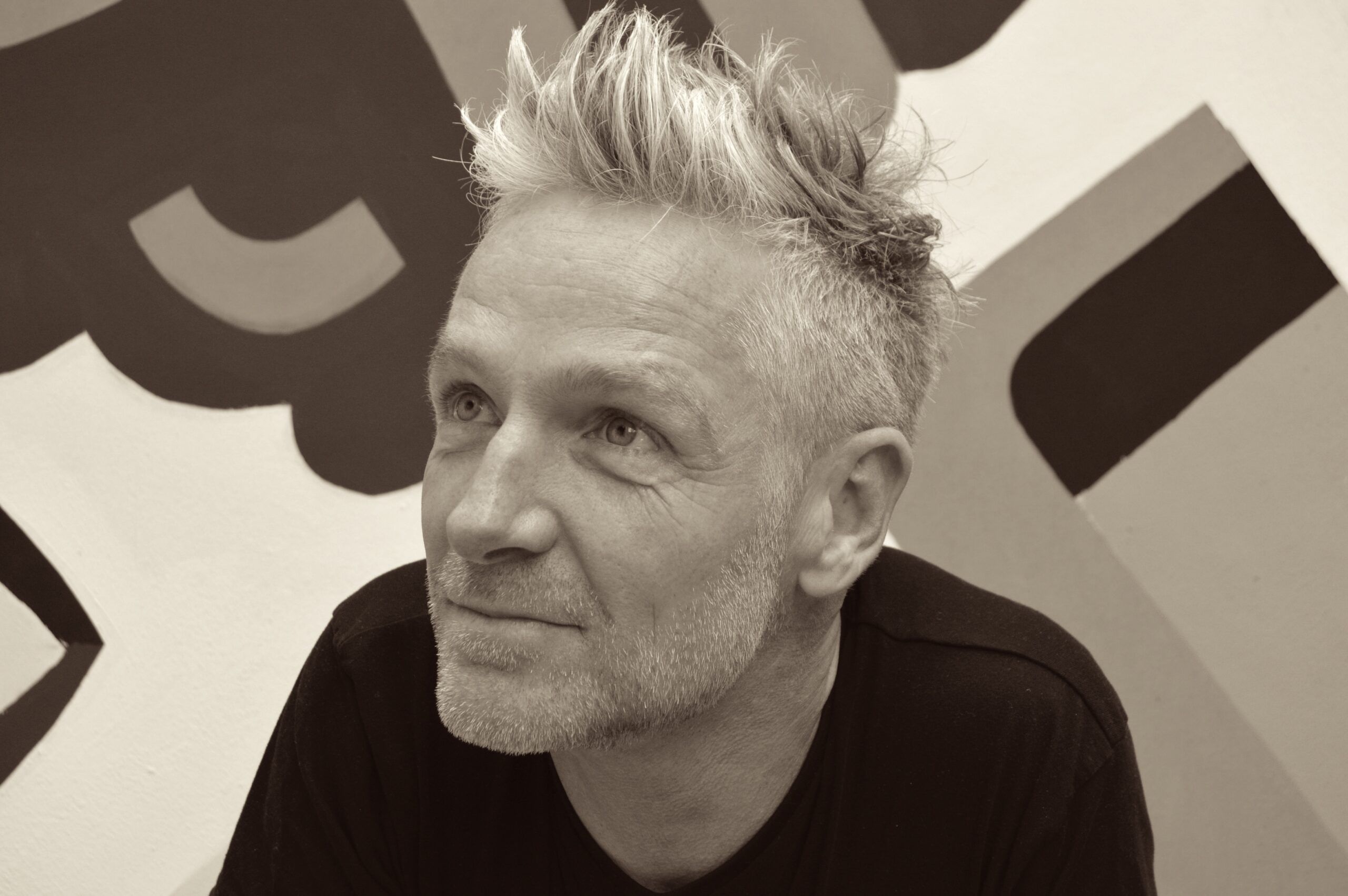 60 Seconds with Steen Thottrup
Danish producer / writer Steen Thottrup has been releasing since '91. Having had seminal hits in progressive house and trance arena's, in recent years he's established himself as one of the premier league chill out producers. As the summer season draws to a close, we grabbed a natter…
Hi Steen, how's your summer been and what have you been up to?
Summer has been really great, Thank you!!! I am very much a summer person so I have been quite a few places down here in the Mediterranean paradise, been to Turkey, Greece, Italy and then of course ibiza 🙂 Really great fun. I am working on my new solo album and it has to be ready for spring 2017 and these travels really gives some good inspiration.
You've just released your new single 'Don't Tell Me No' with Eva Scolaro, what inspired the project?
For the last couple of years I have been into the idea of doing things or to work with people from different places, different cultures, different styles. It gives a completely different and fresh energy on any track i have been doing lately. I guess it's because we all get inspired so differently all around the world and that can really bring something nice and fresh to the table. So when I met Eva by a coincidence in Bali it was meant to be for sure. Her being from Australia, from a Sicilian family and singing jazz. That really is quite far from what I think I am doing. So that instantly was from both sides….. "WE HAVE TO TRY TO MAKE SOMETHING OUT OF THIS", and the result is then 'Don't Tell Me No'.
How did you and Eva Scolaro meet?
I was on holiday in Bali last winter and on the 1st January this year, the beach Bar 'Potato Head' had this special day party called Balearic vibes or something. So in short, Jose Padilla & Chris Coco was playing all day, I know them well, so I went of course. Eva lives in Bali and through friends we met and we had a right laugh, that then led to me borrowing a studio down there from a close friend and the track was born.
Will there be a follow up single from you both?
Yes for sure, we have already worked a bit on it, it will be called 'Where From Here'.
How do you set about composing a new track and where do you get your inspirations from?
Inspiration comes from all over, depending on the style I do. But for uptempo stuff it is mainly when going out listening to tunes while partying. So if a singer is involved from the very beginning of the production I ask what key they are in and what range they feel at home in, when that is done. I normally work on coming up with something that creates a strong emotion. I like when it feels emotional and in this case with Eva, then she writes really great on that vibe. When we then have recorded the lyrics, then it's time for the actual track to develop and find it's way, kind of thing 🙂
Have you any plans for a full album?
Yes, I would love to and Eva has also made that clear to me. I think it could be great fun to do and it could end up being a very versatile album, because she is so talented as a singer. I also normally work a lot in downtempo and on an album you have the chance to show these sides of an artist as well. So I can't actually wait to start 🙂
After a lot of success making progressive house and trance years ago, in more recent years you've become a well know Chill Out producer, what brought on the genre switch?
yes it has been quite a journey, I think it is a natural flotation to go into slower beats and try that out as well. In my case, then I started doing chill in the beginning of the '90's as well, while I was doing my uptempo stuff. It was all part of the 24/7 party circle and that was why I started with it. I partied hard and I also needed to chill sometimes 🙂 I also released that a lot of the things you played on the keyboards back then weren't too different from the uptempo stuff and then suddenly you find your self doing that more and more. I guess it is an age thing as well after having done uptempo beats for many years, then it's fun to also try something different.

Have you ever fallen asleep in the studio whilst making a chill out record?
Hahaha, no not yet. It must be a good sign though if I did. You can't get more chilled than that surely hahaha. Maybe i will if I ever decide to go into New age productions 😉
Where are your best places to hear Chill Out around the world and what makes them so special?
Ibiza is still the place for me, In Ibiza they just understand the idea of great music fitting into the surroundings of nature and weather. My favourite sunset place there is in Cala Conta for sure. But Bali was another great one, favourites there were Potatohead and Kudeta, because they get that thing as well… To play the right stuff for the right situation. I think it is a feel each bar owner and Dj either have or don't have, and when it works for me is when hearing and visual senses really melts together, then chillout is a winner everywhere.
Who are you musical heroes?
Many different ones of course and I keep adding to that list actually, but Brian Eno really sticks out as something unique. What he has done for New Age and popular music is just amazing (Some of my all time favourite New Age tunes and pop tunes is from him, when working with Bowie or U2) I'm an 80's kid, what can i say 🙂 Trevor Horn is another master who also masters the combination of electronic and acoustic instruments, which I love.
What do you most like / dislike about the current electronic music scene?
I absolutely love that everything seems to be allowed, there are no rules anymore and if it is good enough, then there will be some group somewhere taking it on. I dislike very much that uptempo dance music sometimes is being reviewed or judged from people in a way, like you would review a Jazz concert. Dance music for me is for the masses, its about fun, love and feeling free and not some arty farty analytical thing.
What is your favourite clubbing memory and who was playing?
Ibiza at Amnesia's closing party 2008, as always it lasted the full night and the following day. I was with the right group of people and the music just made sense, I might not have though 😉 All big names through the season always plays there and it was perfect. Amnesia for me is probably the club in my life, it's always been about pure clubbing. But I have been lucky, I have tried so many great parties in so many different places.
Who is your upcoming producer top tip for 2016?
I would like to see Ibiza based Anders Ponsaing who remixed 'Don't Tell Me No' up there. He is so talented as a producer and equally talented as a DJ, he's got it all and then he is a super nice guy and that helps in my books 🙂
'Don't Tell Me No is out now Francestic Deep.