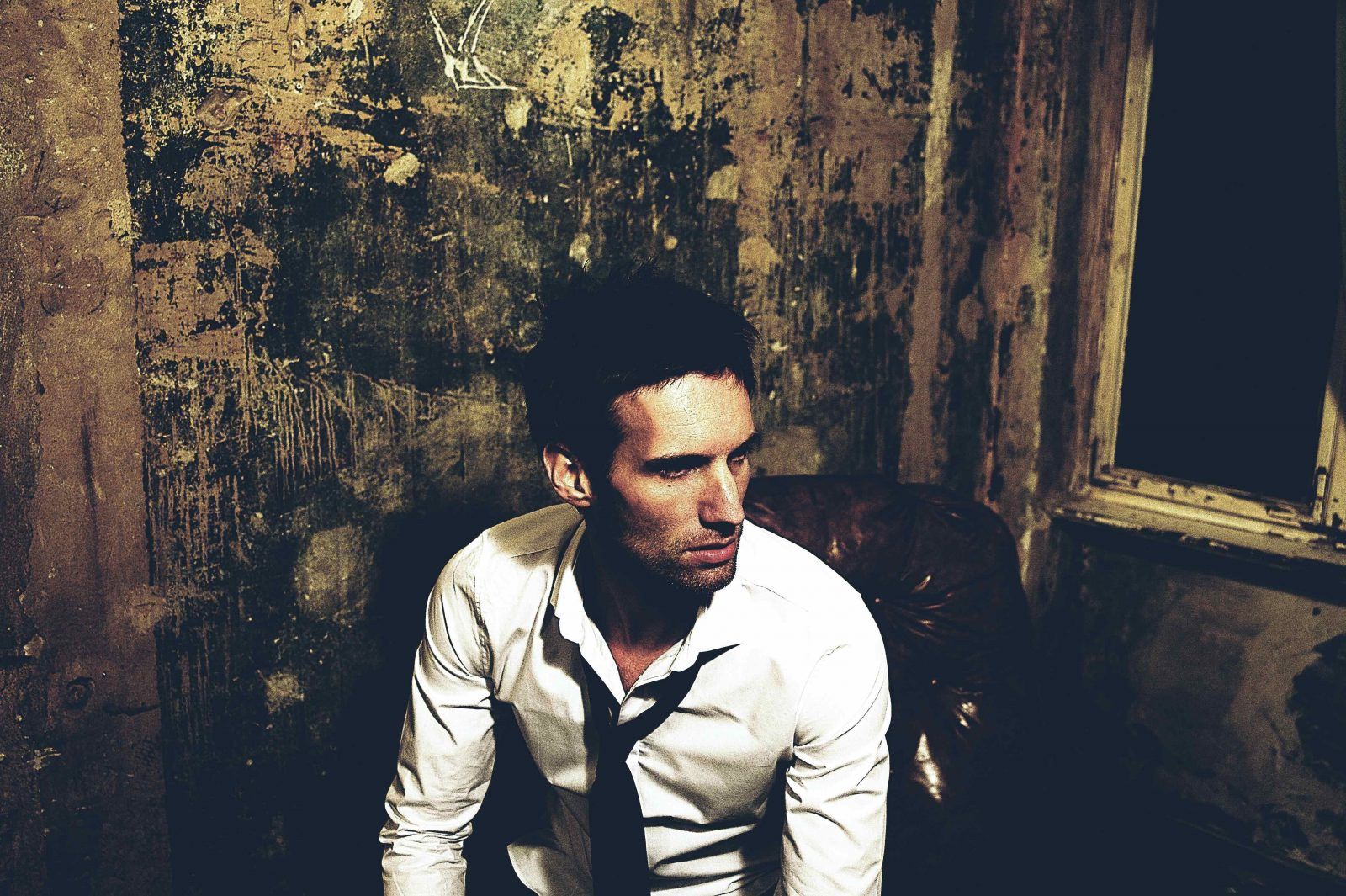 60 Seconds with… Andre Crom
Finally, the long awaited return of the collaboration team between Off's boss man, Andre Crom and one of the fastest rising acts in the new house scene, Teenage Mutants, now also recruited by Stil Vor Talent is here.
After their #1 bestseller hit "Hangin On" which made a big impact in the scene, they come back to the plate with another single that will sure be a must in every dj set.
"You Don't Know" keeps the new school vibe and unveils a romantic atmosphere over a bouncy bass, catchy vocals and great synth work with an epic breakdown.
This will sure be another essential, be ready to dance to it!
Where are you from and who were the first musicians to influence you?
From a little village in the forest, in the depths of the german province. So early inspiration was rare, soem listening to my older sister's Michael Jackson vinyls, some tv documentaries on techno culture, some medium-cool 90ies dance hits like Faithless… when i first heard Daft Punk's 'Homework', that really blew my mind and is an influence til today.
I believe you used to work as a journalist and then as a booking agent. What did you learn about the industry by doing so?
Right. As a journalist i made my first contacts to famous DJ/producers and learned a lot about music and the scene. Looking back it was mainly a step towards establishing myself as a dj. Same about the booking job; i programmed a club which back then was really popular in its region and learned a lot about Djing by being a resident there.
Has the industry changed a lot since you first became involved?
I think the general model "learn your skills – produce music – if people like it you will eventually get booked as a dj" still is the same. Of course today social media and online marketing took the place which back then mainly print magazined had. I think that nowadays it is more easy for an artist or label on the rise to establish yourself internationally.
You've been producing since around 2005 I believe? Where are you at in your own musical development in terms of where you'd like to be?
While i produced a number of tracks completely on my own in my career, nowadays i work almost exclusively with very experienced engineers. While i know very well how a track needs to sound to work on the dancefloor and resonate with people out there, and have a good concept about the music i want to produce, i'm not the technically most accomplished producer, so i work with people who can supply that.
Now i have a great team around me so i'm really happy with my current situation production-wise and am eager to push the limits of my sound by exploring new sounds that go a bit beyond the "dj-tracks-context" people know me from.
A lot of the OFF tracks seem quite indebted to sampled. Are you always on the look out for interesting sound s yourself?
As explained above, yes definitely. I love a good sample as one can clearly hear on our catalogue, but for my personal new productions really want to work with original recorded elements.
Do you always get clearance for the samples? Can that be a tricky process?
I prefer not to talk about this in too much detail 😉
Are there many tracks you've missed out on signing that you wish you had for OFF?
Not many, but a few! I guess every a&r knows that feeling of having missed on a bomb, i'm no exception.
Similarly, is there anything you wished you'd done differently?
Yes, i think i should have moved to Berlin a few years before, forget about the dayjobs which i did, and throw myself into the music world with all i had. Since i made this decision my life changed dramatically for the better. Nowadays i'm living my dream, which makes me happy every day.
What else can we look forward to in the future from OFF and Andre Crom?
So much that i hope not to be going on your nerves with omnipresence 😉
Very recently my collab with Teenage Mutants "You Don't Know" was released, in september a solo ep on Warung Records will follow, and several new productions are in the works.
Labelwise we have some really hot tracks by great producers coming up, e.g. Pleasurekraft, Betoko, Jay Lumen, Robosonic & Stefano Ritteri, Mat.Joe, Purple Disco Machine etc.
And there are some great labelnights coming up, and we are just working on our first line of clothing and accessoires, so loads of amazing things to come.
Andre Crom & Teenage Mutants 'You Don't Know' on Beatport
http://www.beatport.com/release/you-dont-know/1132366