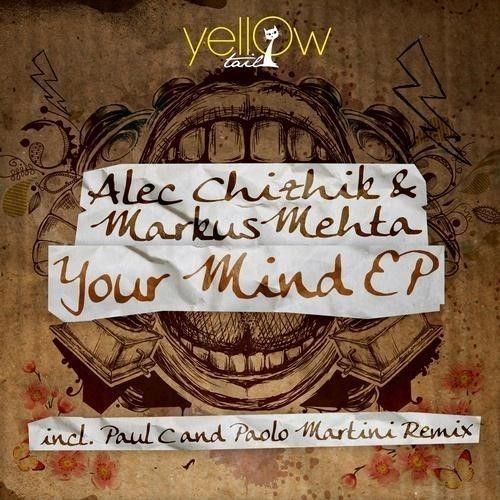 60 Seconds with… Markus Mehta
Munich's Markus Mehta has been dedicated to dance music for more than a decade now, with an obsession for electronic sounds stretching back to his impressionable youth. The course of his life was inevitable once he was bitten by the dance music bug. With an early love soon developing into a fully-fledged career both behind the scenes and in the spotlight. The desire to create, play, share and promote electronic music has always been his focal energy.
He has built up his name as a DJ/producer in tandem with his successful Electronic Soul booking and events promotion agency. As a result, he has worked with many of the scene's major players on both sides of the fence. The two sides of his career have combined in synergy to build his passion for and understanding of the scene he works in, imbuing his music with a deep knowledge of and empathy for the dancefloor.
How are you, what's been keeping you busy?
I am doing good. Thank you. At the moment I am getting over a little summer cold. Aside from that I am locked away in the studio working on new music. 2013 so far has been a very productive year for me.
Tell people that don't know how you first came to dance music, what turned you on and why…
I've came in touch with electronic music very early. I started exploring the music and scene when I was about 14. I was sucked in right away. I felt and still feel very comfortable being around like minded individuals celebrating this kind of music. I also had a few older friends, who where already deeply rooted in the scene. They were djing and throwing parties in various cities. It was very exciting. Back then I learned that this music can have a lot depth and integrity. I really love the lifestyle and the futuristic ideas and concepts around techno. Those always fascinated me.
When did you decided to start producing and how long did it take you to find your own sound?
Djing has always been my first love. I was busy finding the best new records and doing the best dj sets I could. While my friends made their first steps in the studio, I was perfecting my djing. Then came a time where I felt I had to say something myself. I wanted to express myself not only through playing other peoples records. I've been producing now for 10 years and I feel that things are just now starting to come full circle. I am still learning and keeping myself up to date with new technologies and methods to express my creativity through the machines. It's a never ending process and I really like that.
What's the scene in Munich like? It's not often a city we hear much about in terms of house and techno…
Munich has a very healthy scene. You can go out here every weekend and hear some of the best talent on the circuit. The city has quite some history in house and techno as well. People like DJ Hell, Monika Kruse, tINI are all originally from Munich. The Ultraschall club has been the Mecca for house and techno in the south of Germany for many years before it shut it's doors. Today the hotspots for me personally are clubs such as Bob Beaman, Rote Sonne and Harry Klein. Also there are many younger crews who throw open air events almost every weekend throughout the summer.
How has your style changed since you first started out?
I am always keeping my music up to date and fresh. In my opinion this is essential especially in techno and house as it is very fast paced. I don't think my style has really changed since the early days, it just evolved over time. I always try to make music that stands the test of time, something that will still sound interesting in a couple of years.
You also run Electronic Soul, right? Tell us about that…
Electronic Soul has been a platform for me to throw different events around the country. We've had people like D'Julz, Jamie Jones and Paul Woolford play for us at very intimate venues. Great memories come to mind! Electronic Soul is also a booking agency. We've been looking after Derrick May, Kevin Saunderson and Stacey Pullen for the German territory. Right now it is a bit quiet around ES as my focus lies on more artistic things.
If you could take ownership of anyone tune so it was yours exclusively to play, what would it be?
That's a hard one. As soon as I find a tune that I am very excited about, I want to share it with as many people as possible. If I can turn anybody on to it and he then decides to play it as well, even better. There is so much garbage in today's music world, that we must make people aware of the good stuff. A track that grabbed me recently has been Recondite's "Tie In". A wonderful piece of electronic soul music. When I first heard "Tie In" I was amazed by how good the 303 still sounds.
What else have you got coming up / are you excited about?
I have a new EP coming out on Smiley Fingers in September called "Side Effect". The record comes with a bomb Hermanez remix! Also I have finished a bunch of exciting work together with Alec Chizhik, that I can't wait to put out.
I wonder what you are most proud of at this stage of your career?
There have been plenty of proud moments. A highlight has been playing a five hour set at Berghain alongside Derrick May. Being invited by Cocoon to play at one of there parties or a very emotional gig in Tokyo right after the Tsunami hit, have been very memorable. Hearing somebody who's work I admire, play one of my tracks makes me proud in a way. There is not really something I am most proud of, I am just happy I am able to continue to do what I do.
Finally, what do you like to do away from music to chill and relax?
I enjoy good food & spending time with friends – having them over for dinner and some fine wine. I love traveling and going to places I have never been before. Exploring different cultures, especially the Japanese is one of my hobbies. In the summer I try to get at least one or two Tennis sessions in per week.