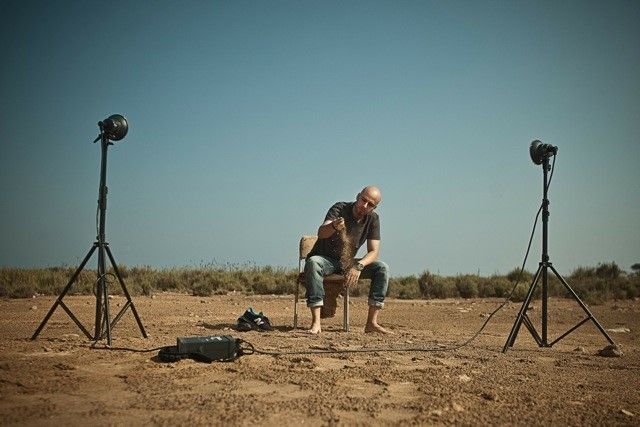 60 Seconds with… Uner
Ihouseu.com catches up with Uner, the Spanish musical and DJ don currently the toast of Ibiza, Egg London's Familia family and beyond. Here Uner breaks it down how he got started and how each of his big tunes have helped him on his way to being in such current high demand. Working on his debut album, with a taster EP due to drop any day, Uner talks about his busy summer and how he keeps things fresh.
It's was a while since your last gig at Egg London, how was Familia on 3rd August?
It was another super night at Egg London! I love this club!
You're playing in Ibiza often this Summer with dates at Ushuaia, Pacha Ibiza, Sankeys and more. How's the island for you this season so far?
I'm very happy to be a part of new projects like Insane at Pacha or Ants at Ushuaia, and to find old friends at Space with Carl Cox and the Diynamic family at Sankeys.
The island is great, warm and in the mood for a party! It's full of magic as always. Maybe the European crisis can be felt and some of the parties are not as successful as people would've hoped for. However, it's still such a special place and we're lucky to be in all the right places and working with the right people. It's being a very special summer for me.
In fact, I've just been nominated as Newcomer to the DJ Awards this season. Let's see how that goes!
How would you describe your style of music, and how is your sound evolving?
It's all for the music. As you know, I love working on the melodies and on organic rhythms. I'm still playing in my own style but there will be a new step this coming season, with many more analogue sounds than last year.
I don't like repeating myself and I'm trying to move forward.
What was your first real break and first big record and did these events set you on your path?
There have been many tracks that have set the path: of course, 'Raw Sweat', my first work as Uner was very special. 'Bassboot' was the big break, especially on the international scene, the track that established me as an artist. 'Pallene' was essential in getting me known to a wider audience, and my EP on VisionQuest also gave me a push on the international scene. My work for Cecille and Souvenir this year have been well received, as well as my EP on Cocoon. And now, my first album, coming out this autumn. Indeed, every track you release is a step further in your career, but this in only the start!:-)
How do you manage to keep it fresh, new and vital? Is it a case of pressure as a DJ/Producer to always be one step ahead?
I'd never really thought about any of this. I simply do what I like doing and what I feel at any given moment. I don't think there's a trick to it, but perhaps it's a question of staying true to my style, to what I feel for music in my soul; respecting it and, above all, enjoying it every day. All of this is why I feel that I want to work and work more every second of every day, to give all this music to others.
Perhaps there is some pressure in wanting to stay one step ahead and not fall into fads, creating my own sound in a daily search for the next step. Perhaps that's what keeps the flame alive, like with any relationship!
Recording & Producing must keep you busy. Do you have your own label and is there anyone or any track that you're particularly proud of and are you psyched about any new upcoming stuff?
Yes, especially now, throughout the summer, I'm super busy with lots of shows, travelling, hours in my studio, interviews and, of course, family. Getting through it all requires lots of organisation.
My label, Paulatine, has been a testing ground for the entire team that's working with me. A place to experiment, to try out new concepts, a place to make mistakes from which to learn, grow and improve; something that is really dear to my heart. However, the time has come for the next step: a new label, highly organised and completely focused on a special sound, with a team doing its best and some very special music. I can't give you any details right now, but you'll hear about it before the year comes to an end.
You've recently had EP release on Cocoon, a label you must be proud to have tracks on?
I've only released 1 EP with 3 tracks on Cocoon, and of course I'm very proud to be collaborating with all the labels I've worked with: VisionQuest, Cecille… And, of course, with my main label: Diynamic. Each of them are a stone on which the Uner project is built.
Tell us of your involvement with Diynamic and a brief history of that?
I met the Diynamic family with my first release for them 4 years ago. It's been a special relationship from the get-go and, besides being my label, they've also been my booking agency since then, building a very strong personal and professional relationship. That's why my first album as an artist will be released with them, my first-ever label. My team has grown over the years and together with Adriano I now have Alex who's in care of all management aspects and takes good care of me day in, day out. We're all working very hard now. Also, my agencies in Spain (Magnum), U.S. (Bullit) and France (No Sleep) are doing an excellent job in making us grow so that we can still enjoy music to the fullest.
You grew up in Lleida. How much of an influence did the neighbourhoods around you have on your path towards music? Were there any other major influences such as moving to a different place, key people, DJ's, producers or clubs etc ?
There's a funny thing: there hasn't really been much of a club scene in my town. There were some small underground clubs 20 years ago. Others have appeared, but there were long periods of time with nothing going on. There isn't a scene as such in my town. The closest thing to us was Florida135 (where I went to listen to Garnier, Hawtin or Cox) and the Monegros festival, where I went to party several years. Of course, Barcelona has always been an influence. We're 140 Kms away and Sonar has always been a cultural reference with regard to electronic music… Perhaps the lack of connection in my town, where no one really cares for what I do and where I can return to a "real life" after the weekend madness, is what enables my mind to keep fresh and clear to get back on stage more energetically every time
So what does the future hold for you?
Music, music and lots of energy and love to start one of the most important projects in my life: having a son!
Current Top 10 – "In no special order…
Hobo – Incise (M-nus)
UNER meet Piek – LFO (Diynamic Music)
H. Foundation, David Durango – Canvas (Suplement Facts)
Pet Shop Boys – Vocal (Flashmob remix)
Tiefschwarz, Seth Troxler – (Trust)
Dinky – Falling Angel (Matthew Styles) (Visionquest)
Chopstick & Johnjon – Roots (Suol)
Westbam feat. Bernard Sumner – She Wants (MANDY remix)
UNER – Undisclosed (Diynamic)
Stimming – Ueberblick (Diynamic)
Uner's new EP is out very soon, and you can catch him in Ibiza with his ANTZ residency at Ushuaia, plus sets at Diyanmic, Revolution and Insane. All things Uner can be found at : http://www.unermusic.com