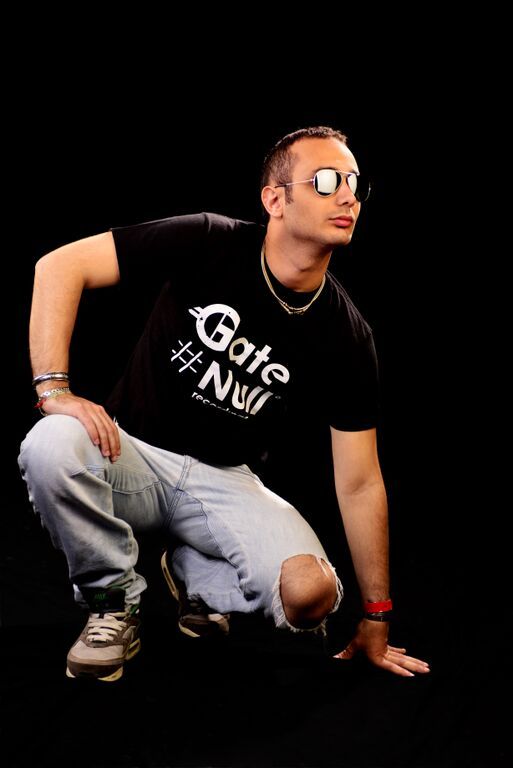 60 Seconds With.. Andrea Frisina
We catch up here with the latest Italian techno prodigy, a man whose music has already been remixed by Joey Beltram among others. The owner of the Gate Null label, Andrea Frisina is a producer with a sound palette that's hard to ignore. Here, he gives us some insight into his city – and much more besides…
How are things in life for you right now?
I'm in a cool moment and I hope it will continue, thanks for asking. Well, when the job goes well, you can relax yourself also in your daily life.
Where are you based, how long have you been living out there, and what would you say are the best and worst things about living in the city right now?
I'm based in Rome, born and raised. Well, I've traveled a lot for my job too though. I also lived in Spain for a while, but I've always needed to come back. I miss my city, its lights, when I'm out. The bad things, well unfortunately there are so many. Italy is not one of the best countries to live in. First of all for taxes – Italy is one of the worst places for it. The best things are easy to explain, just visit the city, I'm 5 minutes from the Vatican and 10 from The Colosseum.
Where would you say has been your favourite place to play so far, and what makes it stand out from the others?
Difficult question, since there are more then one. I'll try to be a little bit eclectic with this answer: one was my first time in Switzerland, exactly at Loop 38 (a micro-club), this club is not more there but I have an amazing memory of that crowd. The second one was one of our label showcases in Santo Domingo at Guacara Taina (it's a big club in a natural cave), thanks to Carlos Coll (alias Rapután). He's not more here with us but I'm sure he could be happy reading this answer.
How would you say your music has changed with the years?
I started this career during the boom of "minimal-techno" (well, I don't like to label a genre, but it's easier to understand in this way), so I was influenced at that time, but day-by-day I became even more strictly techno, featuring my sound with dark feelings and atmospheres.
How would you describe the music you make to someone who's yet to hear it?
Nowadays I'm strictly techno, I compose my track giving to them a dark feeling and an impressive atmosphere, but at the same time they are made to let the people dance and they have an huge impact on the floor. Someone added "he crosses musical boundaries with his organic soundscape that's blended with a tough mechanical feel" [cit.]
How long have you been producing? Who influenced you to start?
Less than a decade, I'm young, I'm 26 year old 🙂 But I studied Electron Music at the Conservatory and Sound Engineering & Midi Programming at Saint Louis College of Music. For Electronic Music I mean not what most the people know about, but the music of Pierre Schaeffer, John Cage, Karlheinz Stockhausen, Gottfried Michael Koenig, Bruno Maderna, Max Mathews, Wendy Carlos, Bernard Herrmann just to name a few. Before to study, my uncle influenced me to start when I went to his studio, but although both cataloged as "techno" today our sounds is so different.
How do you stay motivated musically? What's influencing you a lot these days?
More I see people like my stuff, more I stay motivated to produce new music, this is what influence me, I'm proud when I feel it !
You have a release just about to come out on your own label. How happy were you with the end product and can you describe your thinking behind the tracks?
Yes "Landing On Enceladus" will be out on September 14th, it's part of a trilogy. I think it's a massive and eclectic track, in particular for the beat and the dark atmosphere. I gave to this one all my feelings, in particular you can find it in the breakdowns, a feature of mine, which "offer that much-needed rest bite before being lulled into clinical rises" [cit.]
What are your hopes for the rest of the summer? Is 2015 a big year for you musically?
First of all I've out a release, right now, called "Wild Prairie", which includes a remix coming from the techno legend Joey Beltram. Since it achieved already a massive success and support before the release from the industry and the followers, i hope also to see it climbing the charts as well as I guess it deserves.
Yes 2015 has been a great year for my music, got big supports not only from the DJs and followers, but also from radios, press and medias in general. It cool to see your hard work paid off
Andrea Frisina's Landing On Enceladus is out soon on Gate Null Recordings