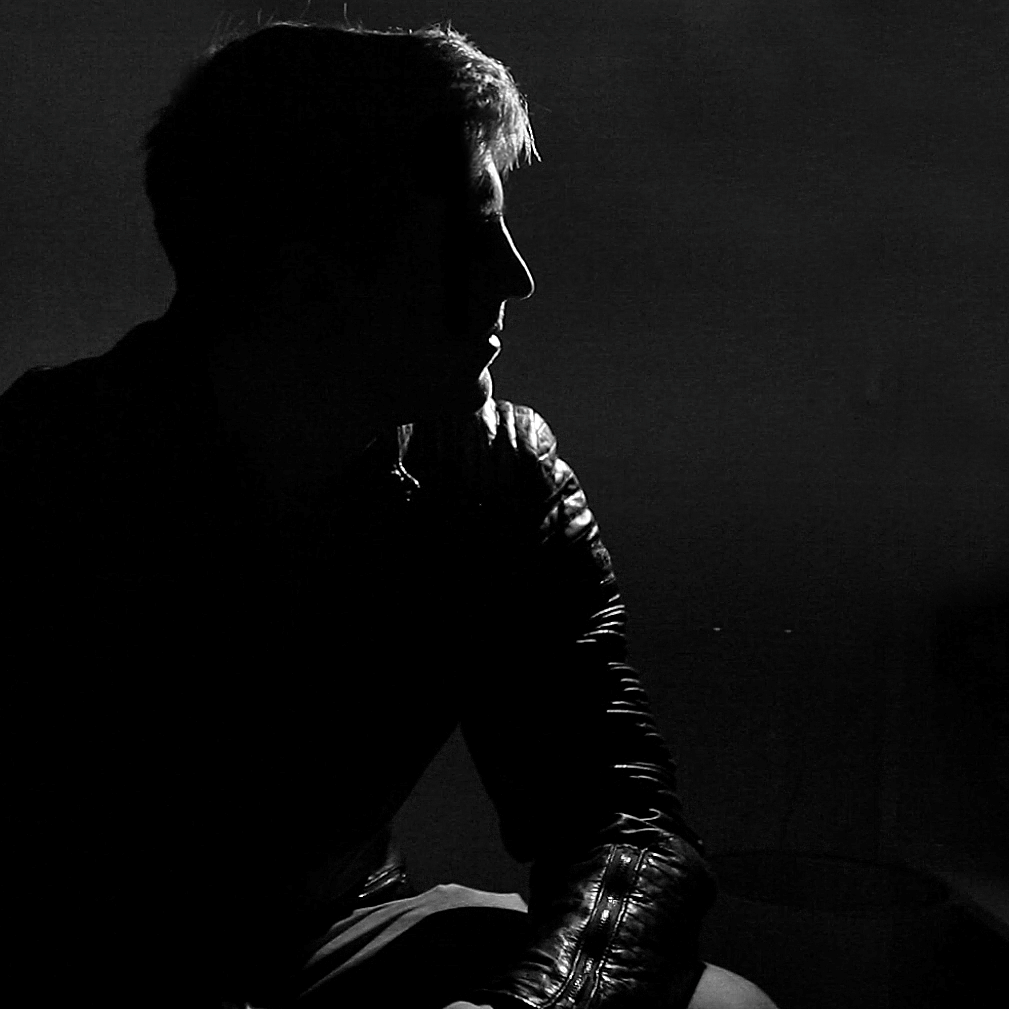 60 Seconds with.. Djoko
Germany has been introducing us to top drawer house and techno talent for some time now, and the conveyor belt of excellent producers emerging from the country seems to be showing no sign at all of slowing down. One such producer who's very much indicative of the fact is Djoko, an emerging contender with a sound that's very much indebted to contemporary tropes. His latest release, the cracking 'Certified' is a case in point – so we decided to put a few questions to him to see what's what…
How has your year been so far?
The year has been pretty good so far and not only music wise. I'm almost done with my degree in media design and about to graduate. I learned a lot about music by myself, next to the stuff we were taught at college and that's definitely helped me along my musical journey. I had my thoughts about finishing the college degree because I didn't really feel like it was leading somewhere, but now I think I can implement the stuff i learned into future music and event projects.
What else has been keeping you busy?
Apart from that, my job of course and many different side projects. I do some artwork for labels and other stuff related to graphics. Also I started a little event called "Isolated" in Ravensburg where I study, and I would really like to keep that going, since the last one's we threw went off big time!
How long have you been producing and where do your early inspirations come from?
About 1 1/2 years now I think. I started on Ableton at college out of pure boredom. A friend of mine showed me an Edit of a track I liked and I really didn't like it, so I sat down and tried to do my own version of it. I went through a lot of genres but always moved back to house at some point. My early inspirations come from a lot of Jazz but in terms of house it would be George Fitzgerald, Dale Howard, Josh Butler, Pleasurekraft, Darius Syrossian, Hector Couto, Sidney Charles etc.
So what sort of music did you grow up with then?
My dad's a big fan of The Beatles, The Doors, Led Zeppelin, Carlos Santana. I grew up listening to his stuff and really loved it. After that stage I became friends with a neighbor who is a little older than me. He has the biggest collection of house music I have ever seen. From Strictly Rhythm to Nervous, he got every single release there ever was along with some special pressed vinyl. At that point he was really diggin' the acid house stuff but he introduced me to a lot of the earlier house stuff and I often recognized stuff that is being used in modern productions. Also I played a lot of classical music when i took piano lessons and later moved on to video game music. Never really looked on the paper with the notes on it. I just tried to recreate what I heard.
And when did you become interested in house music?
I always liked housey vibes but I became seriously interested when I was around 19. I can't tell you a certain record that got me hooked to the genre but Artists like Phats & Small, The Bucketheads, Basement Jaxx, Daft Punk really got me listening closely.
Was there one moment where you realized this is what you wanted to do then?
Hmmm, I can't say there was a special point in the past that triggered that feeling. I always had fun starting a new project in Ableton, throwing in new samples I downloaded or cut out from existing tracks and just losing yourself and forgetting the time, while you're experimenting with those. The moment you pitch down a percussion sound for example and it becomes a new interesting synth sound is such a good feeling for me.
So how did you learn to make music? Did you take classes? Or just through trial and error on your laptop?
I never took any classes. I tried recreating tracks I like and just did trial and error with my mac. Also I try to meet as many people in the industry I can that have the same passion and love to talk about it. It's really hard since most of the people I look up to are sitting in the UK or other countries but i found a few people around here who have the same orientation as me.
How long did it take until you got to a stage where you were pretty assured with your sound?
Good question, I still don't know that for myself. I think it is slowly starting to go a direction but I stay away from any templates regarding my startup Ableton projects so a tune could go anywhere. As I start from drums mostly I have my favorites that I dig into but I also like to challenge myself by just downloading a new pack I like and then just use the samples provided in that new one. I hope I'll never have my sound though and keep things fresh
What challenges are you faced with at the moment from a music point of view?
The challenge I think almost every music producer has. Having a good work/life balance that gives me enough time to make music. For me it's not about having a little spare time on a day to do a little music. I want to dedicate my whole day to it. Forgetting to eat, to sleep and other stuff is part of the process I love about it. Technical wise my challenge right now is getting the most out of a tune by not using so many elements. I often find myself adding too much to keep a track interesting. If I find a Kick/Clap/Rim,Snare/Bass Groove that hooks me, it makes my day.
How would you like to improve yourself as a musician?
The thing I'm struggling with the most often is the Mix of bass and kick. It's so hard having a good relation of those two elements. Also I need to kick myself in the ass about having organized projects. I never really name, color-tag or properly bus my sections, which would help a lot.
From that point of view, which track of yours was the biggest challenge to put together?
Hard to say. Usually when a track is so hard putting together i just drop it and move on to the next one. It's rare that I find myself opening a tune i did a week ago because if I made a good loop that works I force myself to finish it the same day. The biggest challenge I'd say was one of my latest one's "Don't hold back".
What do you see as the future of your productions? And what else have you coming up that you'd like to shout about?
I never really think about that. I just enjoy how it's running right now. I can do the music I like to do and share it. Today it's house, tomorrow it's techno. Nothing is planned!
Djoko's Certified is out now on Domino Effect Records