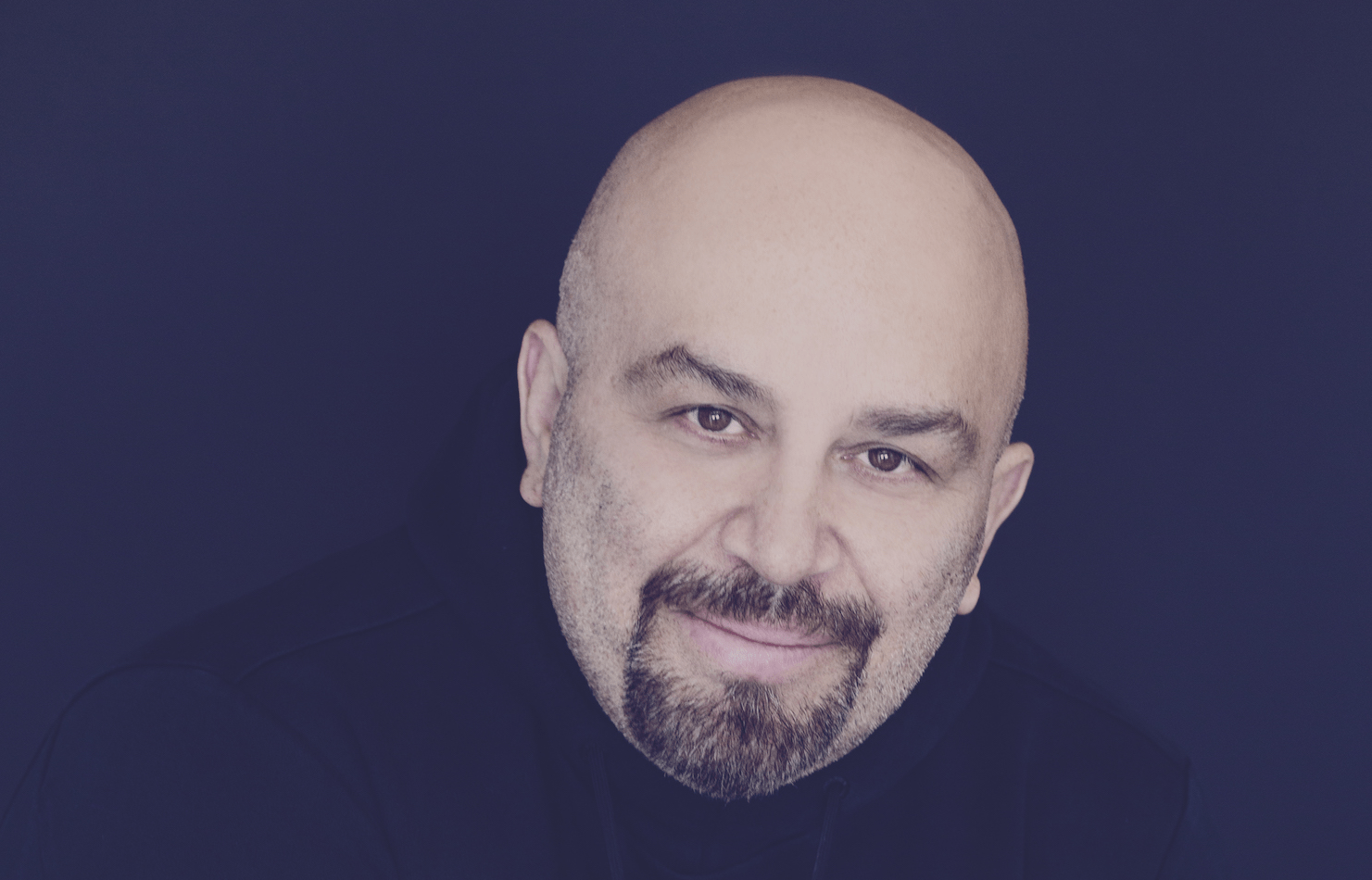 60 Seconds with Angel Moraes
House music veteran Angel Moraes is back and causing a storm on our dance floors with a brilliant new EP on Griffintown Records, 'Dancin Wit My Baby (Ft Darius Syrossian Remix). We grab 60 Seconds to find out more about the man and his music…
Hi Angel for those who don't know you, please tell us a little about yourself, where you're from?
I'm a DJ/producer/remixer/sound system designer and fabricator from Brooklyn, NY.
Who are your biggest influences?
Musically I couldn't say as I'm one of those people who adores music and within that so many styles and genres. funk, soul, disco, new wave, early rock and roll have all had major influences on me. As far as house music goes, many of the pioneers from the late 80's to mid 90's have all had tremendous influence on my work.
Describe your sound in 5 words…
Chunky, driving, rhythmic, sexy and fun.
Which of you own releases are you most proud of and why?
Probably 'Welcome To The Factory', because the track changed a lot of things in modern House music and has inspired a legion of "new school" producers.
Your new release 'Dancin' Wit My Baby EP', which also features a remix from Darius Syrossian, has just come out, what can we expect to hear?
This is a spur of the moment kind of track which I figured would sound good on the dance floor. Its a Disco driven beat that felt good to me, but I didn't think anyone would want to put it out. It goes to show you always put it out there, because you never know. Darius did his thing with a big room house vibe and it sounds great!
The tracks feature cut up vocals and samples, how did you go about sourcing those clips, did you have a something specific in mind before you looked for it or did you just listen to records and say hey I wanna use that?
It was more of a fluke than anything else.
The current market seems a free for all with millions of uncleared samples on tracks and record stores allowing them to go on sale. what are your thoughts on this?
Lets face it, I think its because things are so all over the place and most people just think "well its an underground track that probably wont sell much anyway". Obviously if things were to sell well, then the authors should get their royalties.
What's your studio set up like?
At the moment it's torn down because I want to rebuild it with all kinds of upgrades. But generally my set up is a what I like to call a "cool marriage" of Analog and digital.

And what's your favorite piece of kit?
My pride and joy is my Allen and Heath 56 track Saber series console. Also I think great monitoring is also essential. I´m currently in the process of introducing my own brand of monitoring that should be available to the public soon. Its called Alchemy, look out for them.
When in the studio how do you typically go about writing a new track or song?
I can be very whimsical or very plan oriented, it really depends on my mood, what I want to do or the winds in the air. Sometimes I go in to do one thing and come out with something totally different. I never know exactly and that's what I love about music.
What's your biggest personal trait or Achilles heel when it comes to making music and how do you get around it?
I think my biggest trait in the studio is I can be a bit whimsical for the sake of the best possible track I can make. I love creative freedom and I exploit that in the studio. My Achilles heel would be a mental block caused by absolution. I really feel that if you go into the studio with absolutes you´ll go crazy. You have to be open to those wonderful mistakes and fates that sometime do and will happen. To a certain point I´m a very spur of the moment type of person, so sometimes even if I have something in mind before going into the studio, I can change my mind based on a certain sound or anything else that inspires me at that moment and to me that's the beauty of music, it can and sometimes does go either way.
You also design and build sound systems and have won huge acclaim for the system you designed at Montréal's Stereo club, many hailing it as the best sound system ever. you're currently working on a new sound system, how's it all going?
Obviously in this department Stereo club would be my most well known accomplishment and rightly so. We definitely created a monster that's still going after 20 years. My most recent sound projects have been a personal room that I built in Barcelona, Spain, which I plan to use as a members only private club and event venue. And I recently installed a brand new sound system for analog in Brooklyn which is gaining great acclaim, that being said its very different to my Stereo situation. Stereo was my Paradise Garage, where like Larry (Levan), it was my home and my oasis where I could do anything. I could go in there on a Tuesday night when no one was around and just play with her until she feels right. Its a very special and unique situation and in all honesty I think I´m one of a handful of DJs who have had that unique situation where we also know about sound enough to shape it in a way that touches people from around the world. I remember some nights I used to sit up one of the stacks just to watch people as they came into the room and the reaction and the look on their faces was priceless. It was the greatest feeling to be able to do that to people, I will never forget it for as long as I live.
What's been your biggest learning curve in your career?
Do not trust anything or anybody in this business. If you get a weird vibe, run.
…and your greatest success?
I don't single anything out as my greatest success, because in my mind all my successes feed off one another, so in theory my whole career is my greatest success. So in that sense I don't have any one thing I can say is my greatest success, there are a lot of things I'm very proud of for many different reasons, and who knows, my greatest success may still be ahead of me.
When it comes to your DJ sets, what can we expect to hear?
Not "old school" that's for sure, lol! I like to think that I'm a forward thinking DJ which is why I hate it when people decide to pigeon hole me just because i started DJing professionally 25 years ago. Anyone who has heard one of my sets recently can tell you its all very cutting edge. Of course I like to mix it up and play a classic track here and there, but that's because I want people to know where it comes from. That being said, my sets range from a good rhythmic vocal house, to dubby underground, tech house and a classic track here and there, but all within a same story.
Where can we see you playing over the next couple of months?
I'll be in NY, Montreal, UK, Spain and in talks for a possible Ibiza residency as well as a possible return to the Ministry Of Sound.
What else have you got in the pipeline that you can tell us about? I've got tons of music in pre production that I´m hoping to release before the year is out. And with that I´m out… Thanks for reading and many thanks for all your support! 😉
'Dancin Wit My Baby EP' is out now on Griffintown Records.