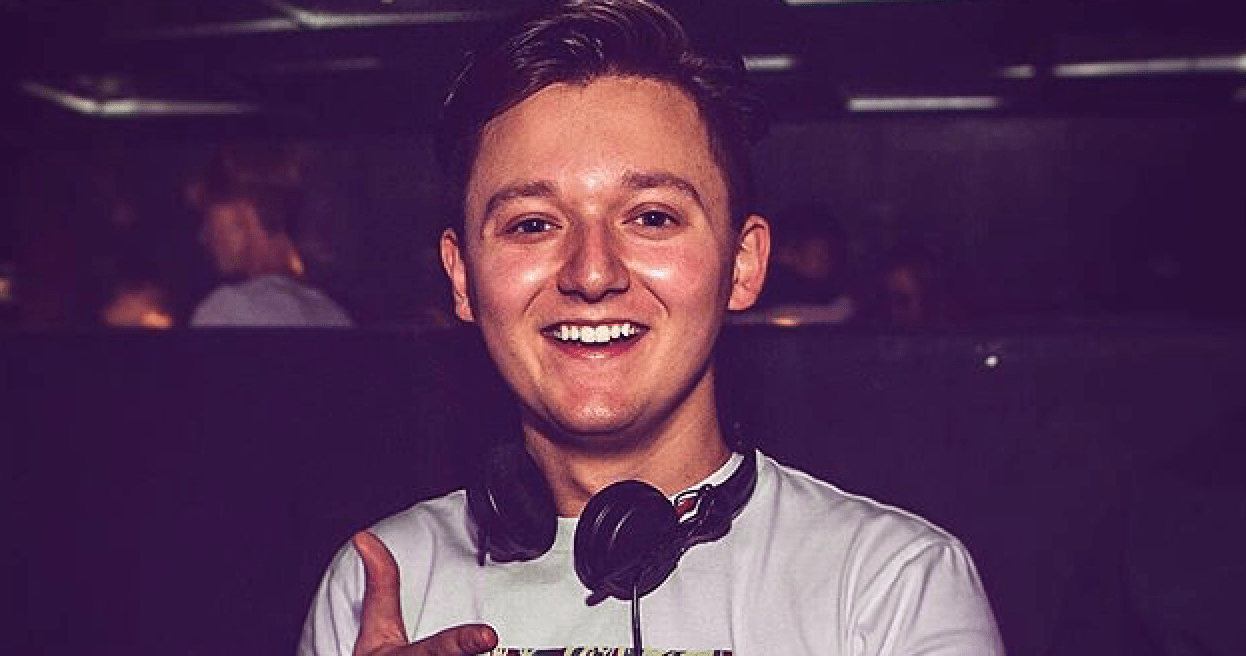 60 Seconds with Finlay C
At a tender young age, Finlay C got grips with a pair of decks and found his love of electronic music. As soon as he was legal he started DJ-ing in nightclubs, quickly securing a weekly residency as well as gusting at various events such as Modified Nationals, Source Bar and Garage Nation.
From behind the decks and the control desk in the studio Finlay C's energetic house, bass & dance sound is finding a growing, engaged, youthful fanbase not only in the clubs but on streaming platforms too. Check him and his music out on your favourite platform or catch him live, just go to his social for more info.
His wicked new single 'By These Lies' is out now on Somn'thing Records with remixes from label stable mate Ozzie London due for release at the end of April.
How old are you, where are you living and how long have you been producing and Djing?
I'm 21, living in Southend-on-Sea, and I've been making electronic music for about 5 years, and DJing since I was about 12. This is my first Future House release though!
What made you get in to dance music?
I've always been into music in general, but I first got into dance music listening to my parents' music. I remember on holidays we'd always get a new Ibiza compilation album or something like that. I can't remember exactly what it was, but I loved the energy, the melodies & the optimism of it. Some of the stand out tracks for me were things like Mark Knight & Funkagenda's mix of 'Man With The Red Face', Café Del Mar, and even some of the trance stuff like Saltwater by Chicane. Deadmau5 & Avicii were later big inspirations for me.
Where was your first gig?
My first paid gig was DJing in a scout hall age 12 with rented speakers & lights for my cousin's birthday. After that I ended up doing mobile gigs up until I was about 17. Within about 1-2 months of turning 18, I had a residency at Southend's best nightclub.
How difficult was learning to produce for you in the beginning?
It was quite a steep learning curve for me. I play drums, guitar & a bit of piano. I already knew how music worked, but it was hard learning the technical side of things. I couldn't decide which DAW to use, which plug-ins to use, etc. I've found that with producing, it's good to be nerdy. I learnt a lot of what I know now from simply watching YouTube tutorials. I've never had any form of proper training for it.
Talk to us about your latest release?
By These Lies is my debut release. It's a Future House club banger which has a real upward energy to it. I remember hearing the vocal for the first time and knowing I needed to do something. It's more technical than my previous work & I feel it's one of the best things I've done so far. Control is the second track of the EP, and that's more moody sounding. I feel that the two tracks have a sort of yin/yang effect.
What's the music scene like where you live and how often are you playing?
Southend is great for all genres really. We're lucky to have some great independent venues putting on big nights. Recently we've had a Sankeys tour come to my residency, as well as some great local house & tech nights. I'm playing every week, doing a Friday night radio show on our local station, and Friday & Saturday nights I play at various venues around the country. For example, this weekend I'm playing Southend on the Friday, Banbury on the Saturday, and a festival on the Sunday.
Which other DJs or producers are you liking right now?
I've gotten into Future House so much recently, so I'm a big fan of artists like Don Diablo, Brooks, Sagan, Ellis, Robby East & others. I'm also supporting some of my local talent too, such as Beave & Chris Watson, who are fellow Essex boys. Definitely check those guys out.
What are your go to labels?
I'm a huge fan of Hexagon Records, but I also love the style of tech house that Toolroom have been putting out recently. I also support a lot of the futurehousemusic stuff too.
Tell us about your DJ setup
I use a Traktor-based setup (I've been a beta tester for Native Instruments for about a year now). My go-to is typically using Traktor with CDJs in HID mode, my A10 sound card, and whatever mixer is in the club. I also bring a Pioneer SP-1 with me to control FX, cues, etc. It's got a custom mapping. If I'm doing a shorter set, such as a guest spot, or festival, I'll just use CDJs with a rekordbox USB. I can play on anything though!
DOWNLOAD or STREAM 'By These Lies': http://smarturl.it/finlaycbytheselies
Follow Finlay C
FB: www.facebook.com/finlaycdj
IG: www.instagram.com/finlaycdj
SNAP: @FinlayC