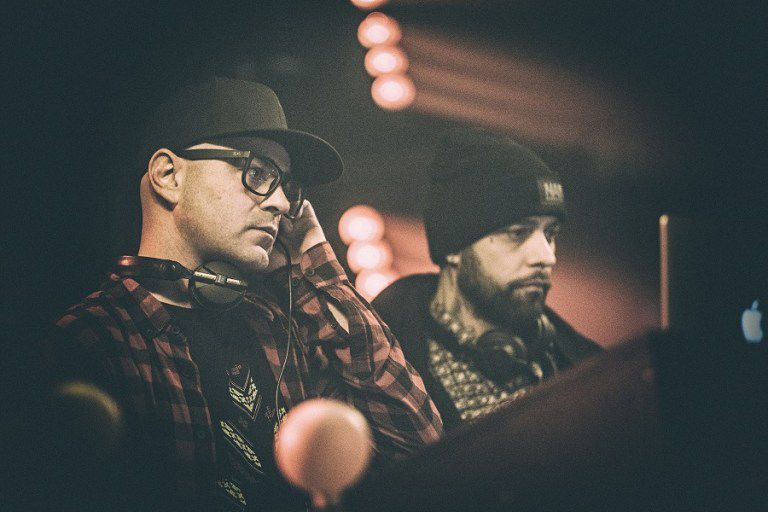 60 Seconds with… Armonica
Armonica, the Italian duo from Riccione, have had a very busy summer!! Their residency at the legendary Cocorico club has been putting on incredible shows thoughout, and they've also played at the likes of Pacha Ibiza, Pacha Barcelona, Pyrex Arena, & Chi by Decadence in Kiev, Ukraine. We at Ihouseu sat down with the guys to ask them about their summer highlights, and the inspirations from their youth that helped to form their unique sound we hear today…
Hi guys, for any of our readers that aren't familiar with you as much, can you tell us abit about who are Armonica?
Armonica is a duo composed by Andrea and Asal. We are great friends that have found the right feeling for expressing together the individual artistic attitudes. We are curious people and we don't set limits in exploring every side of the wonderful world of music. We are certain in this project and we want to gain experience from each dj set and studio session. We are different people and complementary too, and seeing people dancing is very exciting for us, in particular if it happens with a track of our production.. everything becomes magic!!!
You've had a hot summer, with your residency at Cocorico, amongst playing also Pacha Barcelona, what would you say was the highlight?
Cocorico is a unique club. People dance under a pyramid of glass. When the sun goes up, the rays enter the club, we cannot explain the feeling while we are playing in that moment! We have created our format of party night called "Goat Serious" where artists like Seth Troxler, Red Axes, Tiga, &ME, Rampa, Moscoman, Marvin & Guy, Margot, Lehar have played. Goat Serious went to Pacha Barcelona for one night: a great experience! When you have the possibility of playing in a club like Pacha, you understand why it is one of the most represented brand in the world of clubbing. We think besides the music it is also very important the relationship with the person who produces it, the value of human relations is fundamental. This is one of our highlights for sure.
What inspired you to start making electronic music?
Alvanoto, Brian Eno, Radiohead, Matmos, Bjork, Pink Floyd, Aphex Twin, these are some of the musicians that inspired us. Thanks to visionary people and their fabulous work it is possible to make music through electricity. This is one of the most extraordinary inventions for exploring and evolving in the music. Like we told you before we are CURIOUS.
Among people who work closely with us there is Sebastian Oscilla. He deals with our music. He's an extraordinary person and he works with professionality and passion. We take care of our music, instead Sebastian searches which is the best label for our projects. So this question should be had to Sebastian 🙂
Where is your favourite place to travel to DJ?
Every place is the right place to make music if there are the right people for listening it.
And your favourite place to relax?
Anywhere with family and friends is the best place for relaxing.
What does the rest of 2017 spell for you guys? Shall we see you on UK shores anytime soon for a gig?
Currently we don't have dates in the UK but playing there is a dream we want to become true. There are special cities where music can vibrate more and London is one of these.
https://soundcloud.com/armonicamusic
https://www.facebook.com/armonicaartist/
http://www.armonicamusic.com/